With Duda uncertain, Bruce starts 1B drills
Collins on slugger taking infield grounders: "I liked everything I saw today"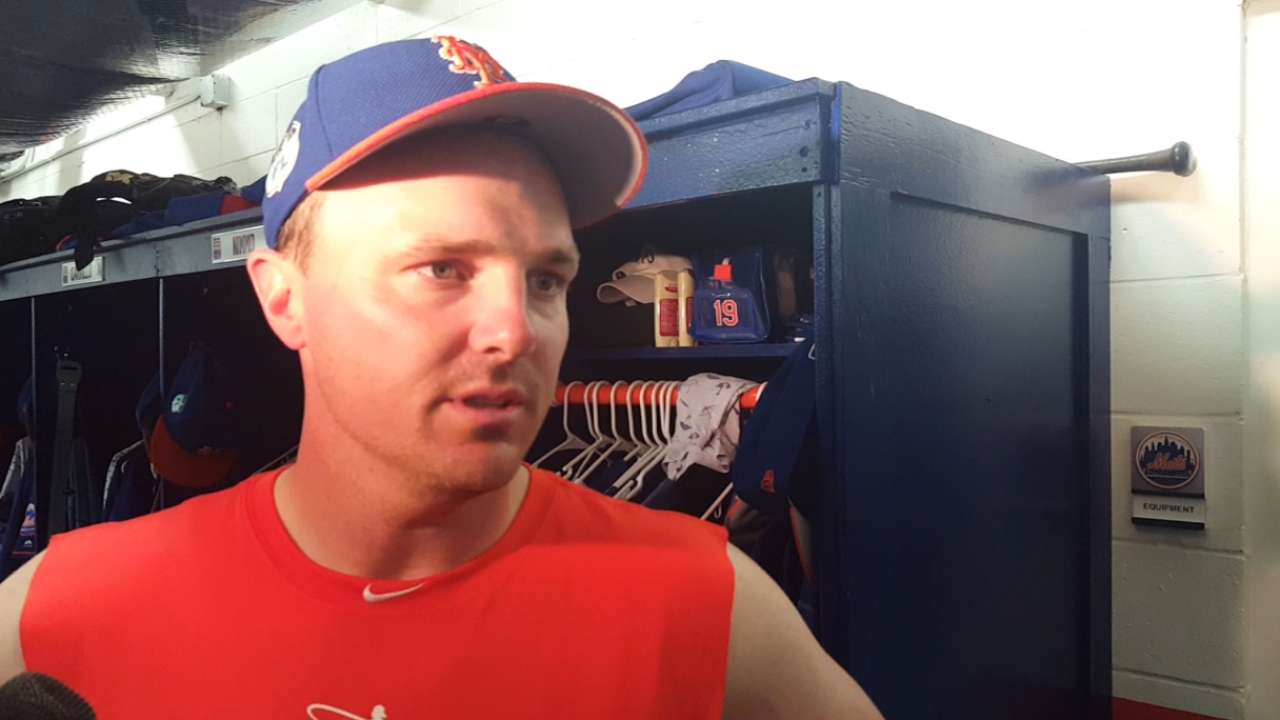 PORT ST. LUCIE, Fla. -- Until Sunday, the Mets' plan to try out Jay Bruce or Michael Conforto at first base had been nothing more than idle chatter. The Mets had hoped to spend this spring making several of their players more versatile. But they did not immediately put those plans into action, preferring to let their outfielders focus on what they do best.
That changed this week, when starting first baseman Lucas Duda hobbled into the Mets' clubhouse with a sore back -- a minor issue, he said, but nonetheless a concerning one considering Duda's lengthy history of similar ailments. A day later, Bruce grabbed the first baseman's mitt he brought to Spring Training for this exact contingency, taking ground balls at the position for the first time before the Mets' 5-2 win over Detroit.
"I don't plan on having to do it, just because I hope that Lucas is healthy and he gets through whatever is going on," Bruce said of playing first base in the regular season. "But I am going to work at it. I want to give myself a chance and give the team a chance. I'm not going to go over there and be a butcher."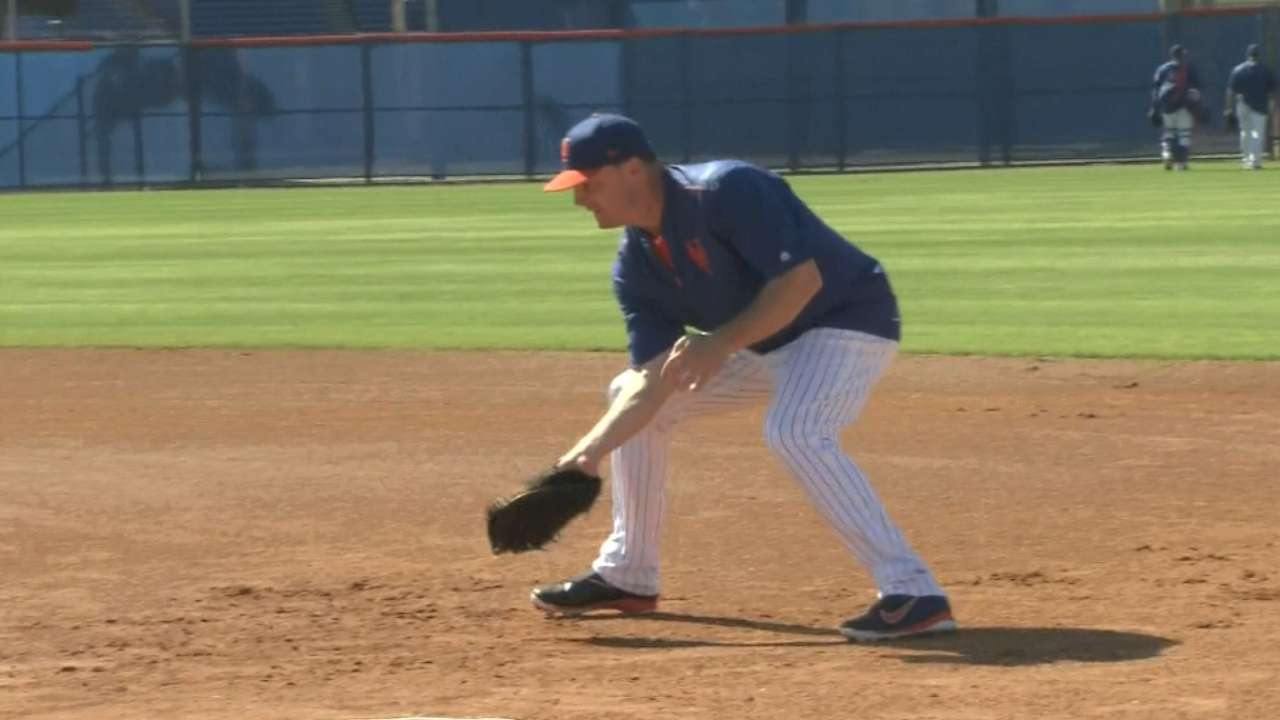 For now, Bruce plans simply to take ground balls at first base when he can find the time. If the need becomes more pressing as spring progresses, he will begin more specialized lessons in footwork and positioning.
First base isn't entire new to Bruce, a career right fielder who last spent regular time in the infield in high school. Three years ago, Bruce played three games at first base due to what he called "a dire need" with the Reds in Joey Votto's absence. But his recent exposure there has been nothing more than "sandlot kind of stuff," experimenting before games and on off-days.
That's changing now because first base is the only infield position at which Mets do not boast significant depth, with Wilmer Flores serving as the club's primary insurance policy. While the Mets have talked about exposing Conforto to first as well, the team seems more inclined to move Bruce there and slide Conforto into right.
Following his first day of practice at the new position, Bruce cautioned that "there's still plenty of work to do," criticizing those who downplay the significance of first base.
Bruce and the Mets still hope none of this will wind up mattering; if Duda is healthy, he is the unquestioned starter at first base. But because Duda missed four months last year due to a stress fracture in his lower back, his latest issue has the Mets on alert.
"I liked everything I saw today," manager Terry Collins said. "He looks like he's certainly got the athleticism. He's got the hands. He's got the arm angle. He made some throws in our drills that you wouldn't expect an outfielder to be able to make, yet he does. If that's the way we have to go, I think he'll be fine."
Anthony DiComo has covered the Mets for MLB.com since 2008. Follow him on Twitter @AnthonyDiComo and Facebook, and listen to his podcast. This story was not subject to the approval of Major League Baseball or its clubs.