Over back injury, De Leon eager for game action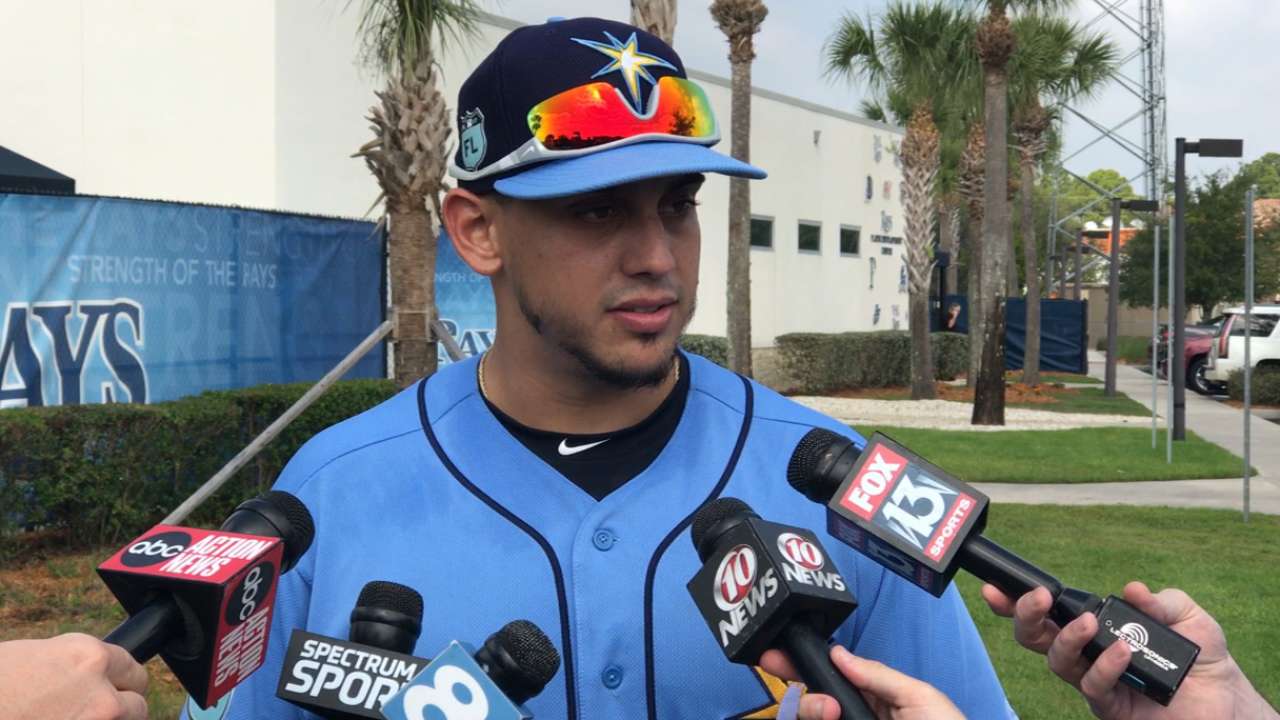 PORT CHARLOTTE, Fla. -- Jose De Leon has not yet pitched in a game for the Rays this spring, but the right-hander -- acquired from the Dodgers in the Logan Forsythe trade -- isn't worried.
"I missed my first bullpen [session] because my back was a little tight," De Leon said. "So I was pushed back a little."
De Leon noted the back problem was nothing more than a little tightness and nothing to be concerned about.
"And they were preventing, being cautious, and so they decided to skip a bullpen," De Leon said. "I'm ready to go. I'm feeling great.
"Everything is perfect. I threw my first live BP on Thursday and felt pretty good. So, I'm excited. I want to be in games."
When will Rays fans first get to see the 24-year-old right-hander this spring?
"I'm throwing live BP tomorrow, then I'll be ready to go in games," De Leon said. "Probably Wednesday or Thursday."
Last year, De Leon was rated as the Dodgers' No. 2 prospect, per MLBPipeline.com. He broke into the Major Leagues in 2016, going 2-0 with a 6.35 ERA over four starts in September.
A Puerto Rico native, De Leon was selected by the Dodgers out of Southern University in the 24th round in the 2013 Draft. He owns a 3.35 ERA with 446 strikeouts through four seasons (67 games, 64 starts) in the Minors.
Bill Chastain has covered the Rays for MLB.com since 2005. This story was not subject to the approval of Major League Baseball or its clubs.