Thornburg shakes off shaky appearance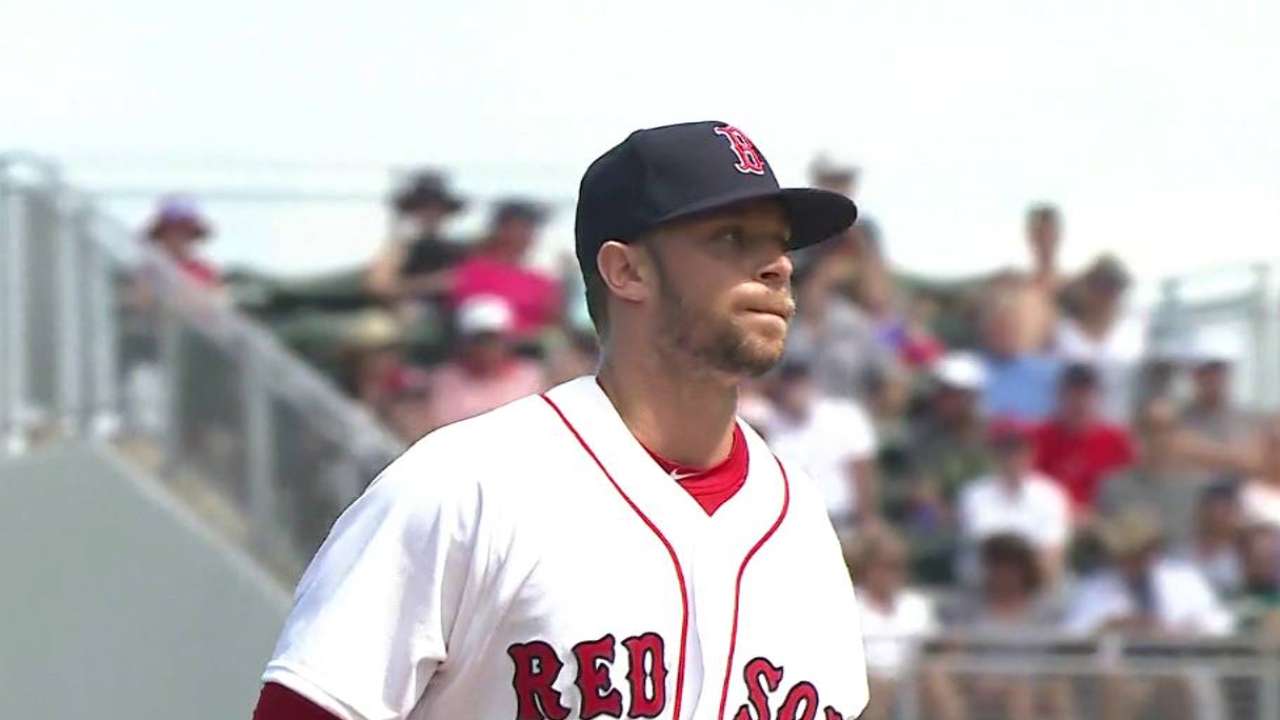 FORT MYERS, Fla. -- Red Sox fans don't need to worry about new setup man Tyler Thornburg's rough Grapefruit League debut in an 8-7 win against the Twins on Saturday.
For Thornburg, it wouldn't even feel like Spring Training to him if he didn't struggle. And as his track record shows, he'll be there when the games count for real.
Thornburg lasted two-thirds of an inning and gave up four hits and five runs (four earned). He faced seven batters, striking out one of them, before being pulled for pitch count reasons.
"You noticed that, too?" quipped Thornburg when asked about his shaky history in Spring Training. "Yeah, I feel like I do pretty much the same thing every year. I always tend to start slow in spring because the lower body wants to go full speed and the arm isn't ready to do that yet. It's just a matter of the lower body being gone and my arm was kind of finding it.
"I pretty much do the same thing every year. It always takes a good five or six outings to get locked in. The good news is every time I have a bad spring I always tend to have a good year."
Take, for example, last year. Thornburg had a 10.24 ERA in Cactus League action before posting an impressive 2.15 mark for the Brewers in the regular season.
In his career, Thornburg has a 5.77 ERA in Spring Training and 2.87 during the regular season.
No matter what he does in the Grapefruit League, Thornburg should serve as Craig Kimbrel's primary setup man starting on April 3.
"Yeah, it's definitely easier. When you're competing for a spot and you have a bad spring, you end up putting a lot of pressure on yourself to get things going as soon as possible," said Thornburg. "That's definitely one of the positives right now. After a bad first outing, I'm not trying to make sure I have an incredible second and third and whatever. It's a process. There's a reason we have as long as we do in Spring Training to get ready. We're going to end up with 12 or 13 outings."
Ian Browne has covered the Red Sox for MLB.com since 2002. Follow him on Twitter @IanMBrowne and Facebook. This story was not subject to the approval of Major League Baseball or its clubs.