Rizzo has 'difficult' talk with Norris about Wieters
Nationals GM likes depth at catcher, feels Scherzer will be ready by Opening Day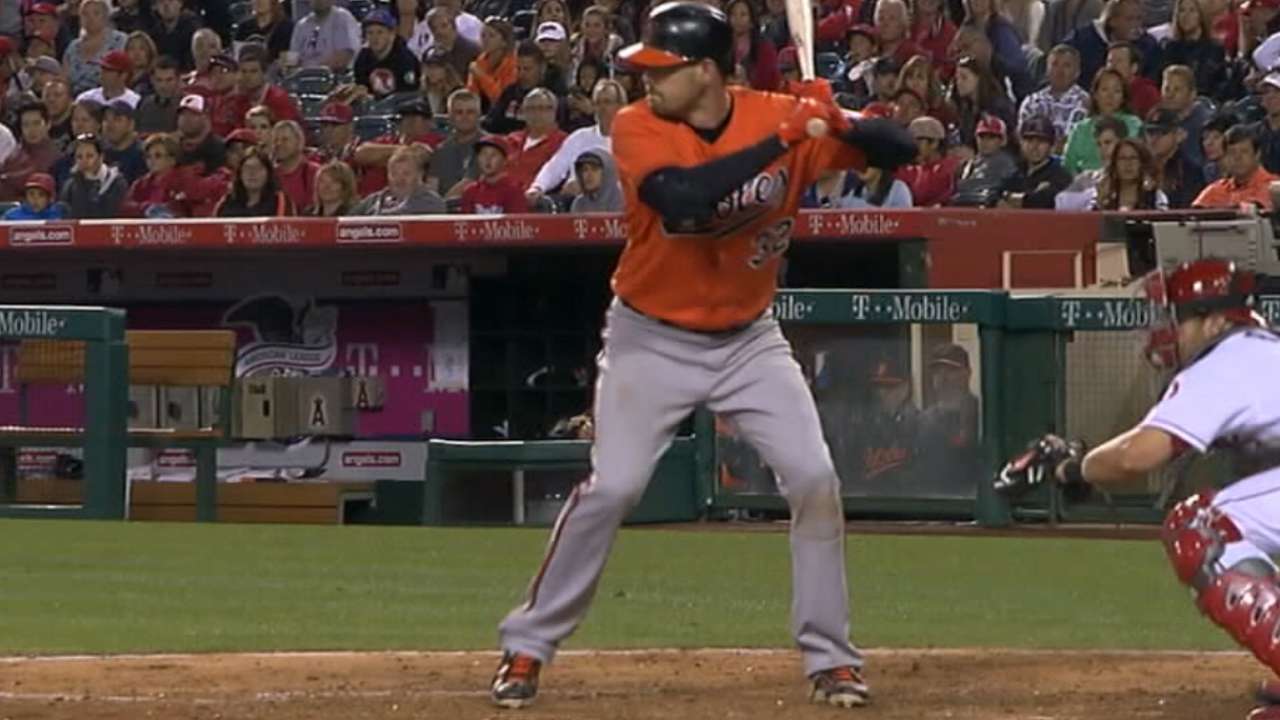 WEST PALM BEACH, Fla. -- Nationals general manager Mike Rizzo had a long conversation with Derek Norris, whom he selected in the fourth round of the 2007 Draft, traded away in December 2011 and then re-acquired last December with the idea that he would be his starting catcher this season. However, Rizzo wanted to tell Norris that the team was closing in on signing free-agent catcher Matt Wieters, a deal that was completed Friday morning.
"It's a difficult conversation to have, but it's part of the business and Derek knows that," Rizzo said. "We have a good, long relationship with him so that helped."
With the addition of Wieters, the Nationals now have six catchers on their 40-man roster -- Wieters, Norris, Jose Lobaton, Pedro Severino, Spencer Kieboom and Raudy Read.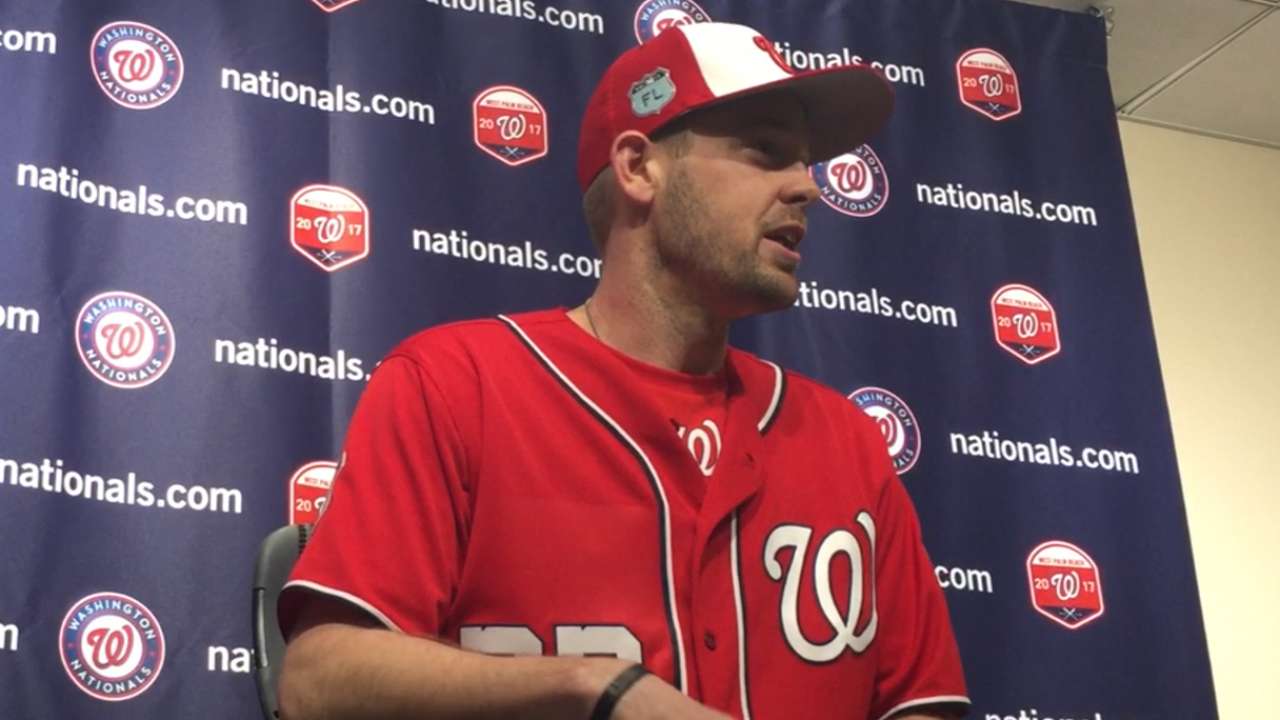 "Well, we've got a lot of depth and that's a good thing to have," Rizzo said. "Catching's difficult to find, and quality catchers are extremely valuable in an organization. We think we've got a good surplus and depth at that position."
Nats notes
• Rizzo said he is confident Max Scherzer, who has a stress fracture in his right ring finger, will be ready for Opening Day.
• Rizzo declined to comment on whether the Nationals were working out a possible extension with manager Dusty Baker, but did offer his support for the Nats skipper.
"It's not going to be a distraction," Rizzo said. "Dusty Baker's got a reputation and an aura that precedes any length of contracts. He's our manager. He's a great manager, one of the best in the game. And with his energy and the way he's feeling, he's capable of managing well beyond this season."
• And whether the Nats were still in the market for a closer: "Nothing's changed. We like the group of guys that we have in camp. And we're looking forward to having one of them step up and take that late-inning job."
Jamal Collier covers the Nationals for MLB.com. Follow him on Twitter at @jamalcollier. This story was not subject to the approval of Major League Baseball or its clubs.