Boyhood friendship spills over to Majors
D-backs' Bradley, Brewers' Houser reconnect in Phoenix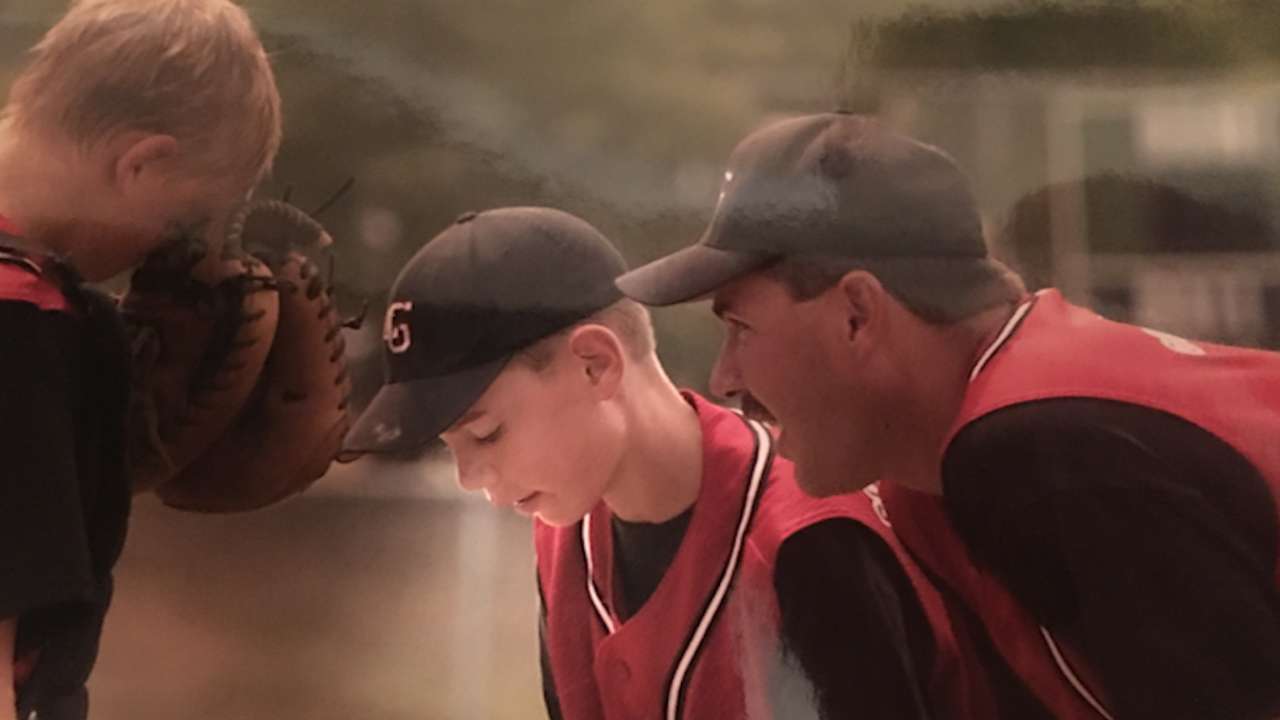 PHOENIX -- Brewers pitching prospect Adrian Houser was two days removed from Tommy John surgery last summer and facing a grueling rehab at Milwaukee's year-round facility in Phoenix, when he realized he needed a place to live. He texted an old friend asking for help. The way Houser remembers it, Archie Bradley answered almost instantly.
"Bro, I'll always have a room for you," Bradley replied.
The two have known each other since they were 7 or 8 years old growing up in Oklahoma -- Bradley, now with the D-backs, is an Okie from Muskogee, straight out of the Merle Haggard song, and Houser was born 30 miles away in Tahlequah. They played for rival travel teams at first, but Houser's -- the Locust Grove Pirates -- picked up Bradley for a couple of tournaments, and they became friends.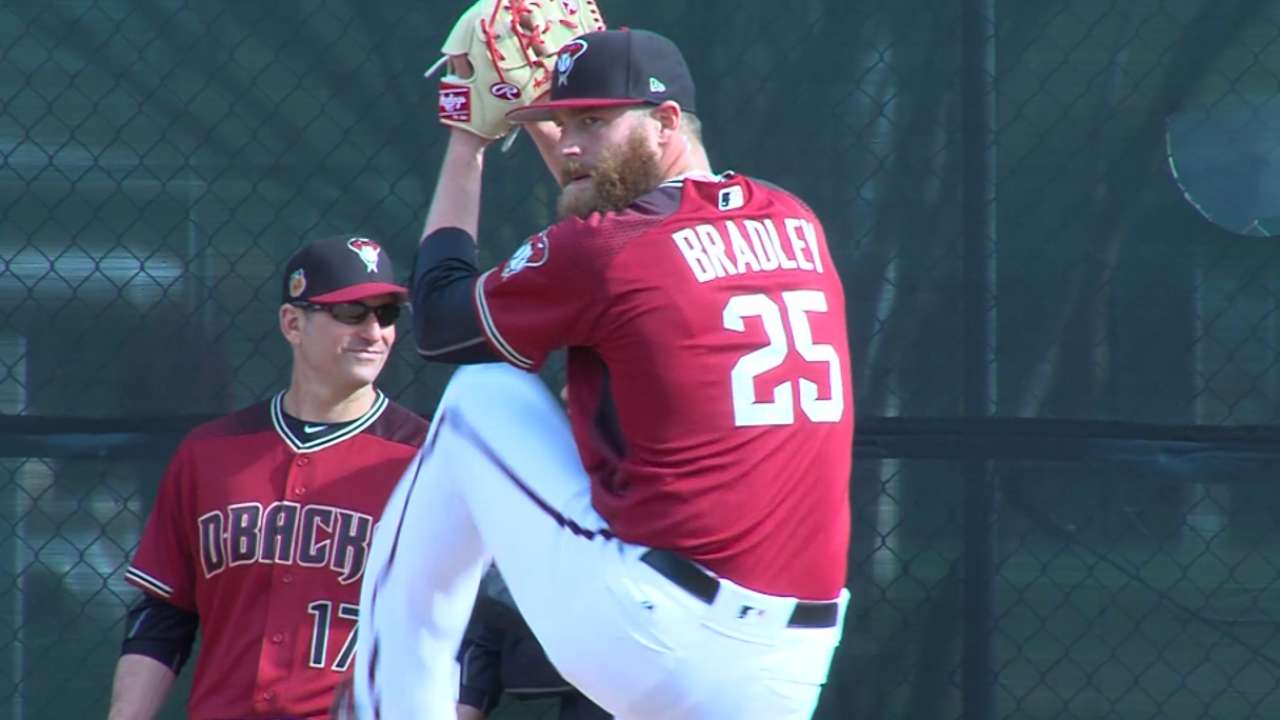 Eventually, the teams combined to form the Tulsa Lookouts, featuring a pitching staff with three future Major Leaguers: Bradley, Houser and the Orioles' Dylan Bundy.
Bradley stood out.
"He threw really, really hard at a young age," Houser said. "Everyone knew about him."
No, there were no radar guns on these 8-year-olds. But Bradley's ability was obvious.
"He overpowered people," Houser said.
They played together until they were 12 or 13, then parted ways and prepared for high school. In 2011, all three were high Draft picks -- Bundy to the Orioles with the fourth overall pick, Bradley to the D-backs at No. 7 and Houser to the Astros in the second round.
Bundy made it to the Majors first, in 2012, followed by Bradley in April 2015 and Houser, who was traded from Houston to Milwaukee that July, for two scoreless relief appearances in September.
Houser returned to Double-A Biloxi in 2016 and made 13 starts before injuring his elbow. He underwent reconstructive surgery in July and was still in a brace when he moved into Bradley's North Scottsdale home in the first week of August.
Houser spent the remainder of the summer rehabbing at Maryvale Baseball Park during the day, and watching Bradley at night as the right-hander finished 8-9 with a 5.02 ERA in 26 starts for the D-backs. Between offseason workouts, they spent the winter grilling out and shooting baskets in Bradley's pool. Houser resumed throwing in January.
Both are hoping for a better 2017.
"It's been really cool," Bradley said of the living situation. "Obviously, it's not the situation we both want. I'd love for him to be healthy and pitching in the big leagues, but the fact that he's able to be with me and at the house instead of being at the team hotel is good, because I've stayed at the team hotel when you're hurt, and it's just not the same. It's just a different feeling. So, if I can give him a little break and help him in his rehab process, plus he's a good friend of mine. So it's a pretty cool situation."
Said Houser: "We were actually talking about it the other day, because he's really excited for this upcoming year. He told me, 'I'm glad you're living with me because I know you're working toward the same thing.' We kind of push each other."
Adam McCalvy and Steve Gilbert have covered the Brewers and D-backs for MLB.com since 2001. Follow McCalvy on Twitter @AdamMcCalvy, like him on Facebook and listen to his podcast. Follow Gilbert on Twitter @SteveGilbertMLB. This story was not subject to the approval of Major League Baseball or its clubs.