Out of options, Colon out to impress in spring
Royals infielder is competing for starting second-base job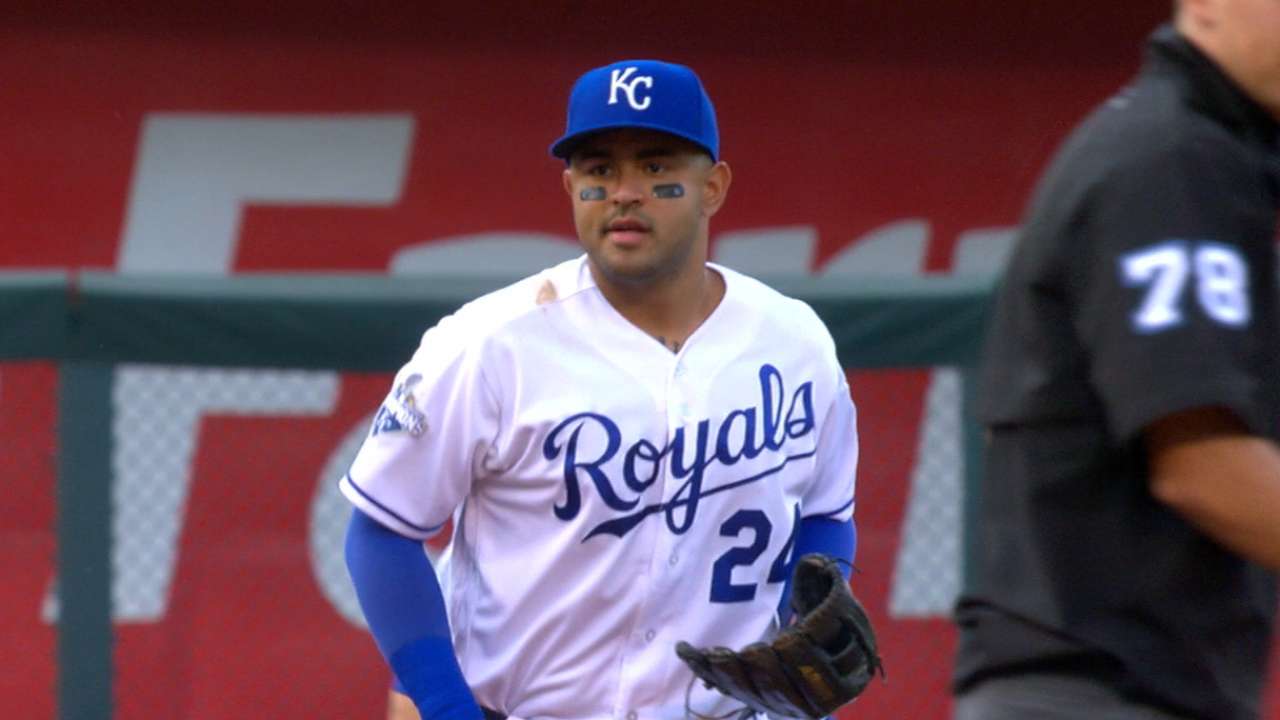 Taken No. 4 overall by the Royals in the 2010 Draft, Colon is ready to prove he can be the answer there.
"Every year it's important to perform well," Colon said. "But I think this year, personally, it's important. Very important. I'm out of options. I need to go out there and prove I can be one of the guys that can help this team win.
"That's what I'm concentrating on. It's all about getting the reps down here and trying to help the team."
• Royals Spring Training: Schedule | Information | Tickets
Colon spent his offseason in a rigorous conditioning program with teammate Alex Gordon back in Kansas City. Colon lost nearly 10 pounds and can feel the difference on the field.
"I feel great," Colon said. "I feel a lot stronger. I'm getting lower on ground balls. I feel like I'm swinging better, getting to the ball better. I feel good with my range. I worked a lot on my agility. I feel like I'm moving a lot better."
Out of Minor League options, Colon must earn a spot on the Royals' 25-man Opening Day roster or the team will have to put him on waivers. He has played 118 games over the past three seasons with the Royals, hitting .268 in 299 Major League at-bats.
Colon knows his time to step up is now.
"That's what motivated me and really fueled the fire to the workouts I did," he said.
"At the same time, getting back to the postseason really fueled me, too. That's the goal."
Jeffrey Flanagan has covered the Royals since 1991, and for MLB.com since 2015. Follow him on Twitter @FlannyMLB. This story was not subject to the approval of Major League Baseball or its clubs.