More agile Drury looking to secure job at second base
SCOTTSDALE, Ariz. -- At the end of last season, the D-backs wanted Brandon Drury to improve his agility and lateral movements during the offseason.
Through the first week of full-squad activities, it's clear Drury took those words to heart.
"Everybody is basically saying the same thing," D-backs manager Torey Lovullo said.
Drury, 24, spent all but a handful of days in the big leagues last season, after showing during Spring Training that his bat was ready to hit Major League pitching. However, finding a position for him in the field was a challenge, with second baseman Jean Segura collecting more than 200 hits and third baseman Jake Lamb having an All-Star-caliber first half.
So, Drury spent the majority of his time playing the outfield for the first time in his pro career, appearing in 62 games in left and 32 in right. While he worked hard at learning new positions, it became apparent Drury would not be a long-term fit.
Almost immediately upon taking over as general manager in October, Mike Hazen began talking about finding a way to get Drury's bat in the lineup, while also not asking him to play the outfield. When Hazen dealt Segura to Seattle, Drury began to look like his obvious replacement at second.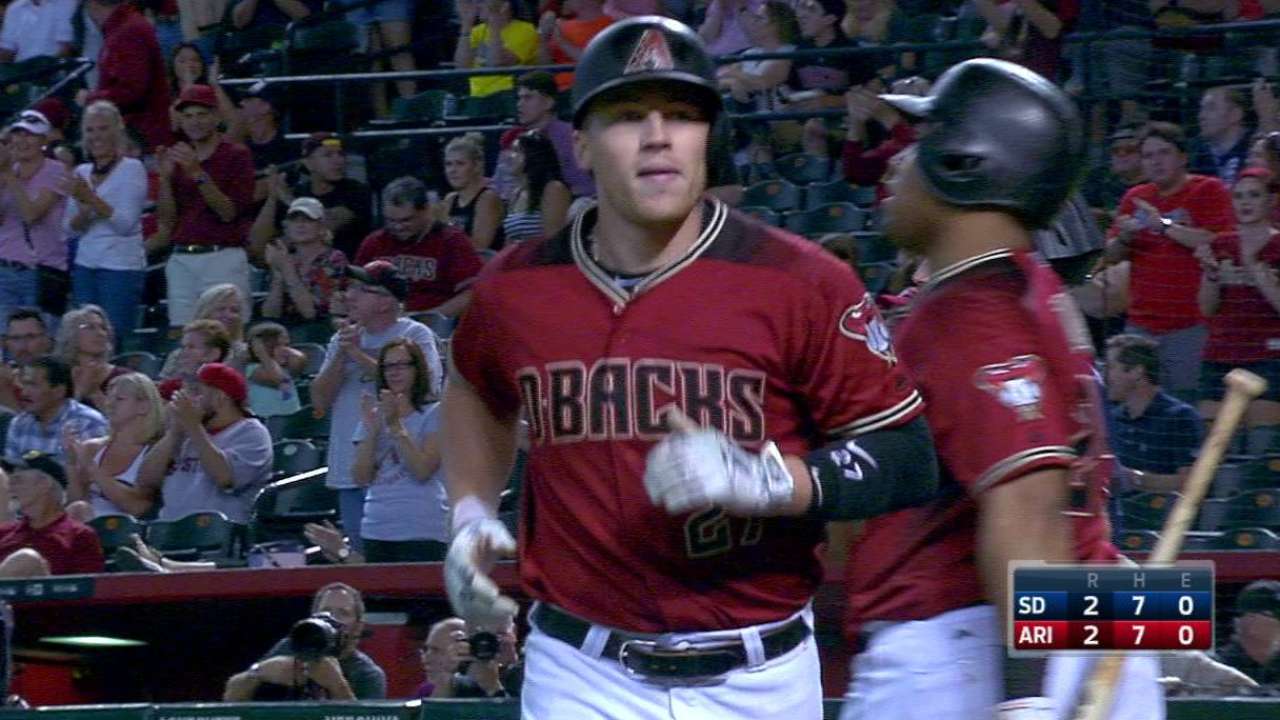 "We've simplified it for him," Lovullo said. "He's not bouncing all over the place. We told him that [second base] is where he needs to focus. I think it's helped him this offseason prepare for this moment. He's looked very good. He's very agile, good angles to the ball, playing through the ball, all the common phrases that you like to hear from an infield standpoint. I've been very impressed with his quickness in turning two. I see a guy that's really agile right now."
Whereas being a good third baseman depends on reaction time, range and the ability to move left and right are key components of playing second.
Drury spent most of the offseason in Oregon working on agility, in hopes of being the team's second baseman come Opening Day.
"A lot of mobility training, worked on my core and obliques, all the stuff that you really use to to hit, to field ground balls," Drury said. "In the past, I always trained really hard, probably not as smart as I should have, so this offseason, I really tried to train as smart as I could to be the best baseball player I could be."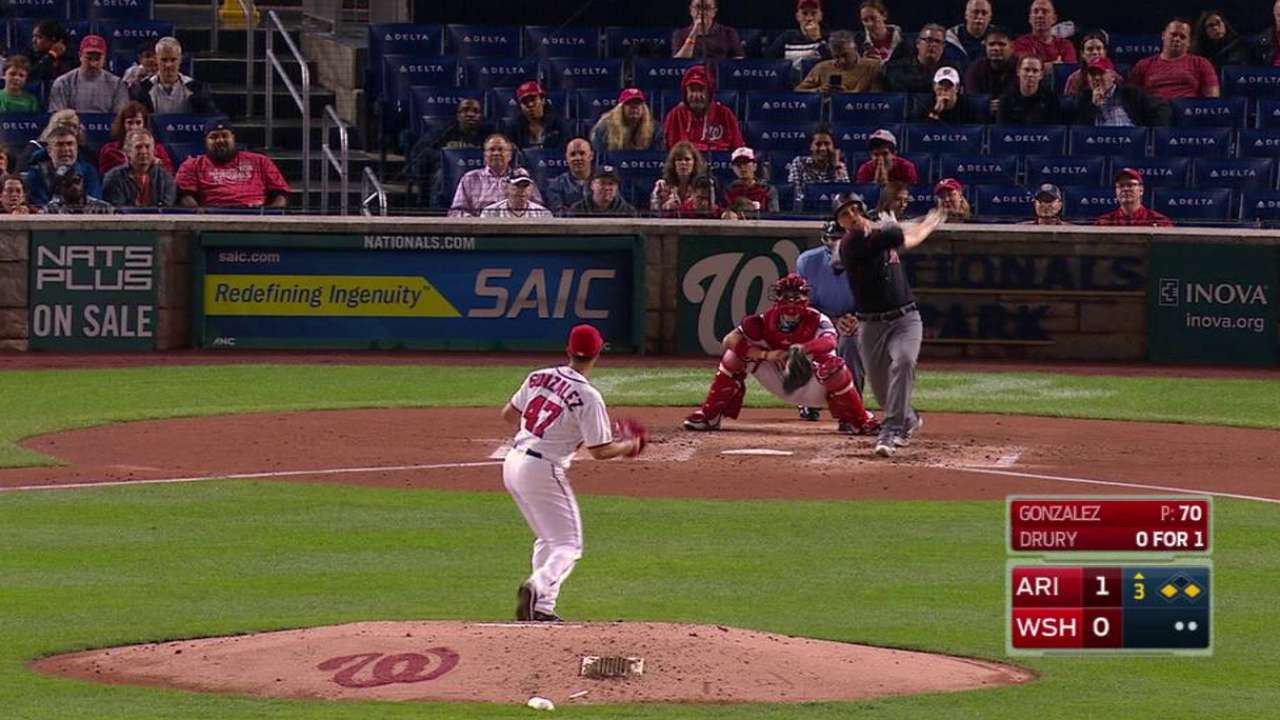 Drury isn't just lighter on his feet, but he also is lighter. As part of his training, he said he dropped more than 10 pounds while adding muscle.
"I'm lighter and looser in my hips, and my feet are working a lot freer than they used to," Drury said. "So I feel good, I feel loose, I'm ready to go."
Steve Gilbert has covered the D-backs for MLB.com since 2001. Follow him on Twitter @SteveGilbertMLB. This story was not subject to the approval of Major League Baseball or its clubs.