Prospect Peterson hoping for family reunion in Majors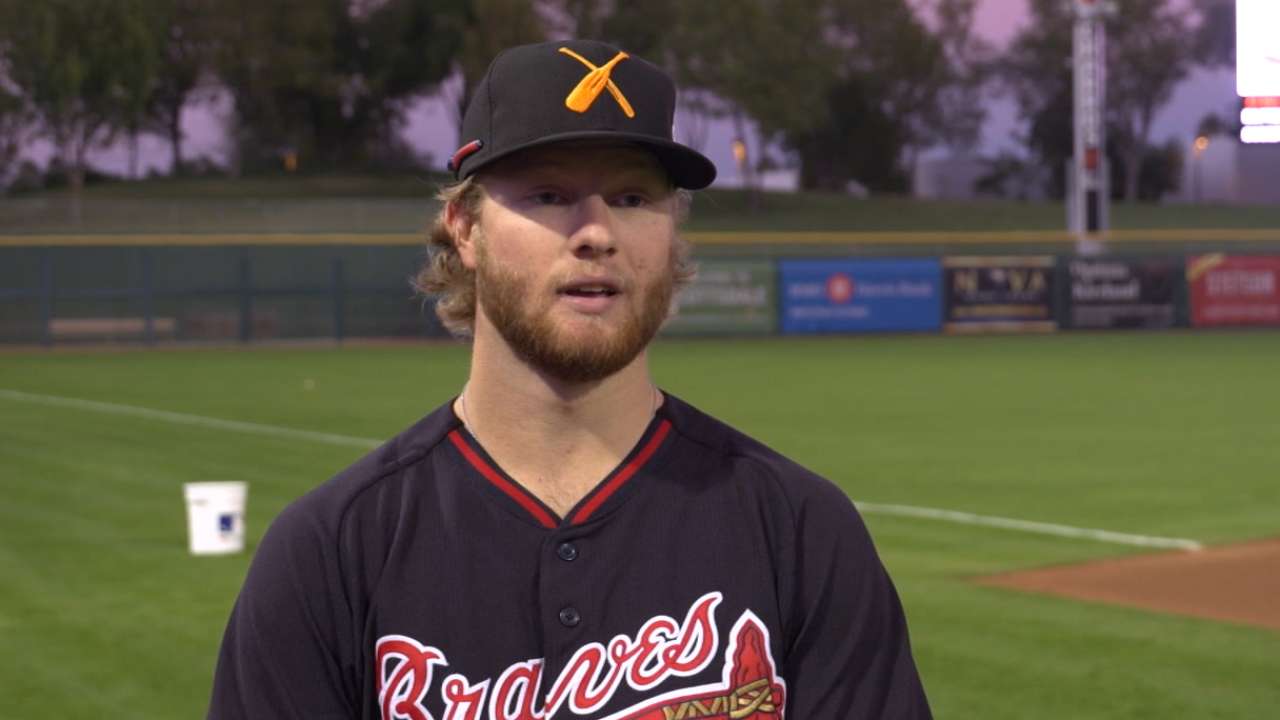 LAKE BUENA VISTA, Fla. -- While Braves outfielder Dustin Peterson successfully navigated his way through his first few seasons of professional baseball, he routinely leaned on his older brother D.J., who is one of the top prospects in Seattle's system.
"We talk throughout the season," Dustin said. "When we're going well, we'll let each other know what's clicking or what's working. We kind of bounce back and forth. If we're in a slump, we'll tell each other this might work or that might work. It's kind of awesome having a brother to go to like that."
If all goes right, there's a chance both brothers could receive their first call to the Majors at some point this year. D.J.'s prospect status has dropped since he ranked among MLBPipeline's top 100 prospects as recently as two years ago, but after spending portions of three years in Double-A, he ended last season at Seattle's Triple-A level.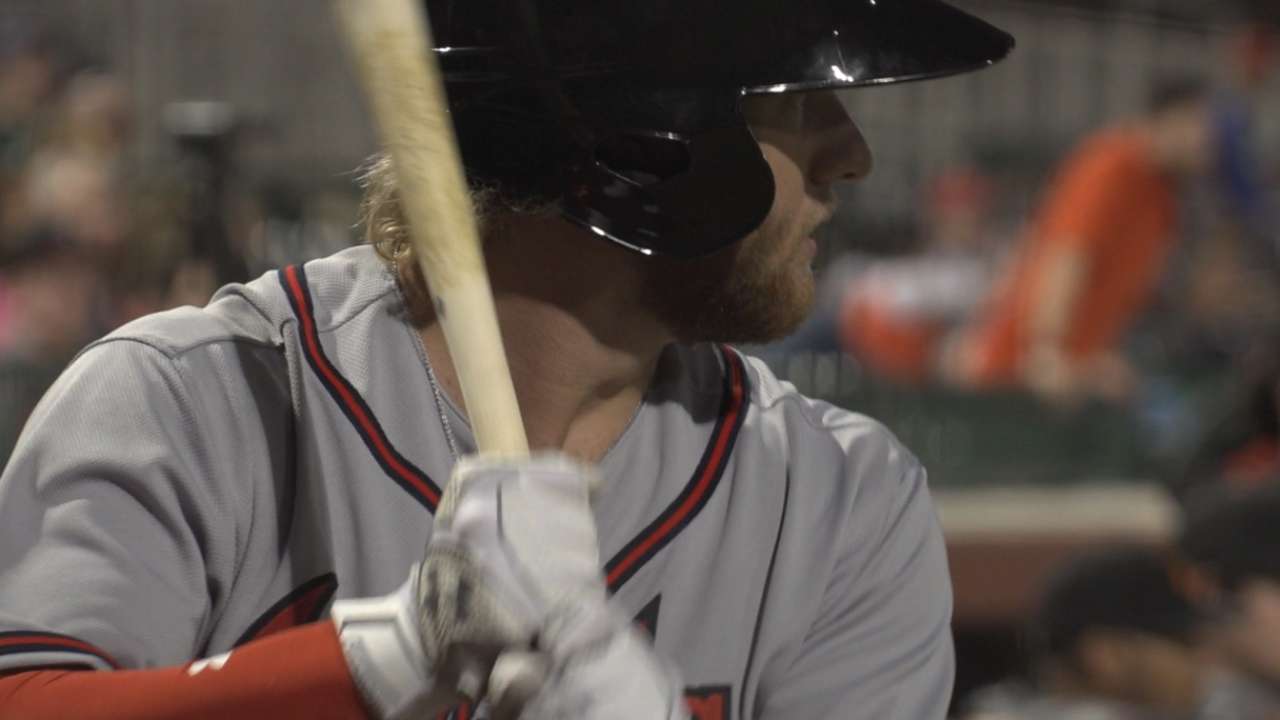 Dustin's path to the Majors has thus far been a little smoother. While introducing himself to the Double-A level last year and playing a majority of his games at Mississippi's pitcher-friendly Trustmark Park, the 22-year-old outfielder tallied 12 homers and produced a .774 OPS. He'll likely begin this season with Triple-A Gwinnett, but if the Braves suddenly need an everyday outfielder, he might be the first option.
"I like him," Braves manager Brian Snitker said. "The kid had a heck of a year, and then you see him [here at Spring Training]. He's a strong guy. He has just a nice, short, simple swing. He's an impressive guy. He's put himself on the radar. If something happens, he'd be the guy you'd be paying attention to and you could call up if the need arises."
The Braves acquired Dustin from the Padres via the Justin Upton trade, which also netted Max Fried, Jace Peterson and Mallex Smith. He transitioned from third base to outfield when he joined Atlanta's organization before the 2015 season.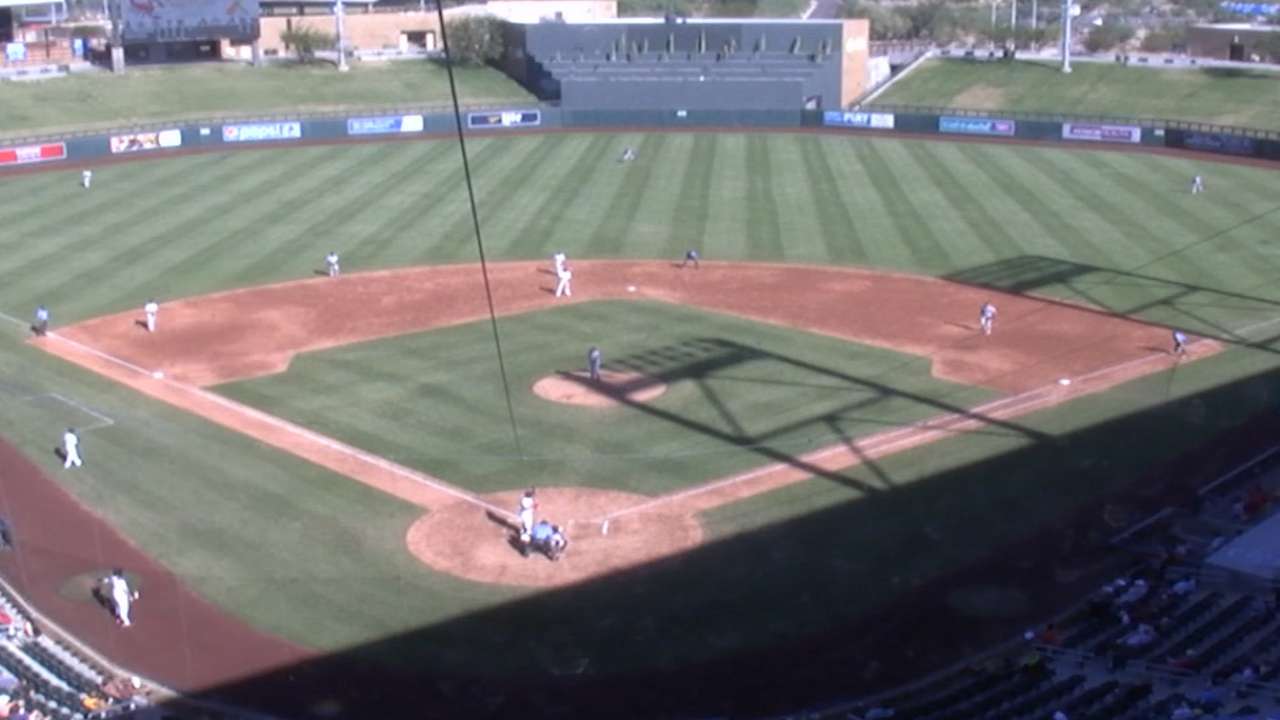 Ranked as the Braves' 19th-best prospect by MLBPipeline, Peterson enhanced his stock as he batted .324 and compiled an .823 OPS during the Arizona Fall League. Now, he can only hope that at some point this year, he and his brother can share stories about their big league experiences.
"I've just got to keep doing what I was doing last year and carry over," Dustin said. "I'm not going to think about it. I'm just going to go out every day and play."
Mark Bowman has covered the Braves for MLB.com since 2001. This story was not subject to the approval of Major League Baseball or its clubs.