MLB.com Columnist
Tracy Ringolsby
Which potential free agents might be moved?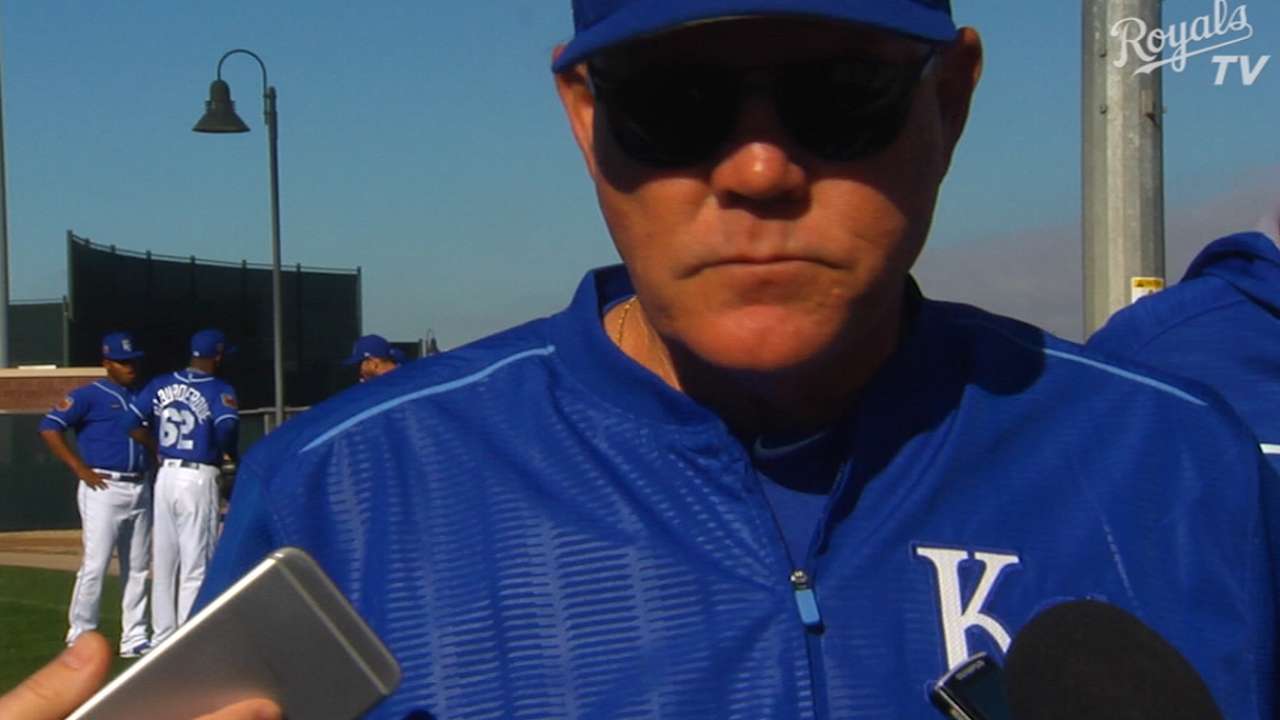 After the 2016 season went south for the Royals, general manager Dayton Moore had to decide whether to jump-start a rebuilding process and look for packages of quality young players in exchange for potential free agents or make a final bid for another World Series championship with the team's core still in place.
Moore, however, opted for Door No. 3.
The Royals arrived at their Spring Training facility in Surprise, Ariz., with reason to think they have the best of both worlds.
They have a nucleus that could challenge the defending American League champion Indians for the AL Central title. But if things don't fall in place, there's plenty of time before the July 31 non-waiver Trade Deadline for Moore and Co. to start a major rebuild.
The Royals have four potential free agents who could bring quality returns in Deadline deals -- first baseman Eric Hosmer, third baseman Mike Moustakas, shortstop Alcides Escobar and center fielder Lorenzo Cain.
Here's a look at a starting lineup of potential free agents who could draw Trade Deadline interest if their teams don't meet expectations in the first half of the season:
Catcher: Jonathan Lucroy, Rangers
A Deadline acquisition from the Brewers, Lucroy is a two-time All-Star and a career .284 hitter. More importantly, he handles a staff well, and he is a solid force in the clubhouse, which made him attractive to the Rangers in their bid for an AL West title last year and won't be overlooked by potential suitors during/after this season.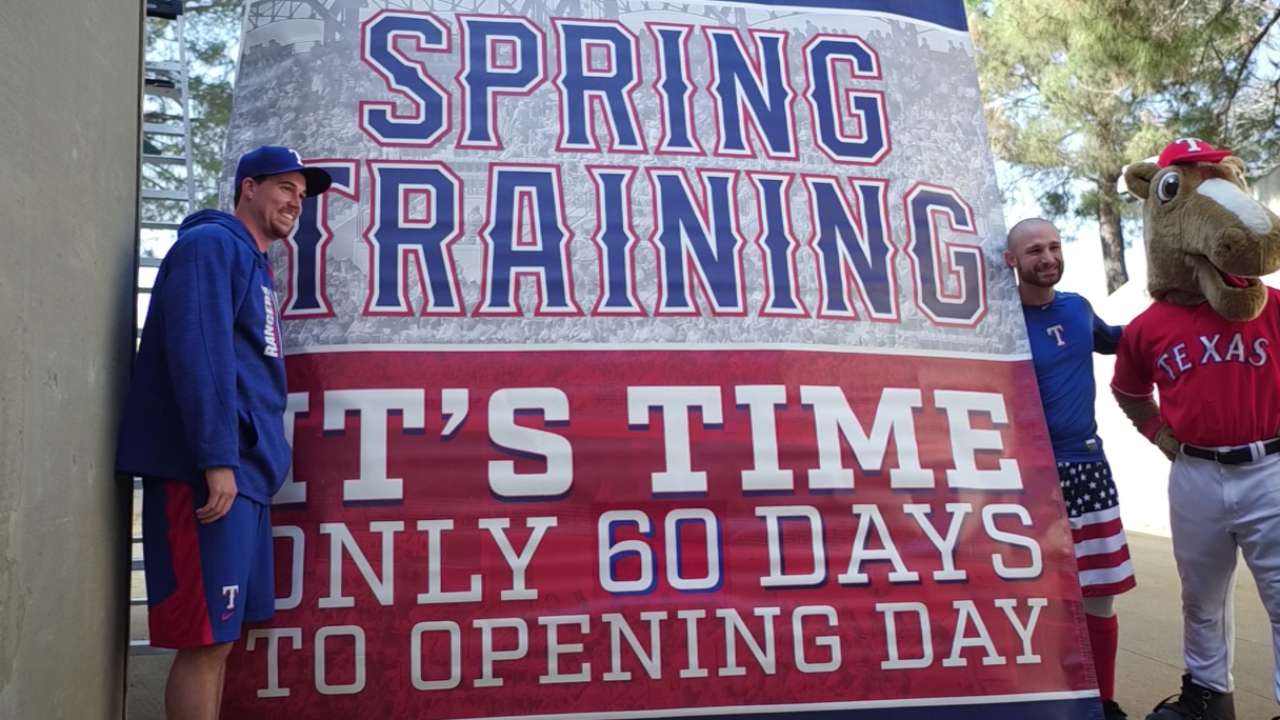 First base: Hosmer, Royals
Hosmer is considered the most likely of the four Royals to re-sign with the team. He inked a one-year, $12.5 million deal to avoid arbitration this offseason. Coming off a season in which he hit .266 with 25 home runs and a team-best 104 RBIs, Hosmer doesn't turn 28 until October. A first-time All-Star in 2016 -- when he was selected the game's MVP -- he also is a three-time Gold Glove Award winner.
Second base: Brandon Phillips, Braves
He agreed to a trade to his hometown Braves, who are picking up just $1 million of his $13 million salary. Phillips will turn 36 on June 28, which will limit how long-term an investment a team will make, but he is a three-time All-Star and a four-time Gold Glove Award winner who is in excellent shape. In 11 seasons with the Reds, he hit .279 and averaged 17 home runs, 77 RBIs and 18 stolen bases. Phillips has hit in all nine spots in the lineup, but primarily in the top four spots, and cleanup more often than anywhere else.
Third base: Moustakas, Royals
Moustakas had a breakout season in the Royals' World Series championship season of 2015, but he was limited to 28 games by a torn ACL suffered in an early May '16 collision with left fielder Alex Gordon. An All-Star selection in '15, Moustakas hit .284 with 22 home runs and 82 RBIs that campaign. He will turn 29 in September.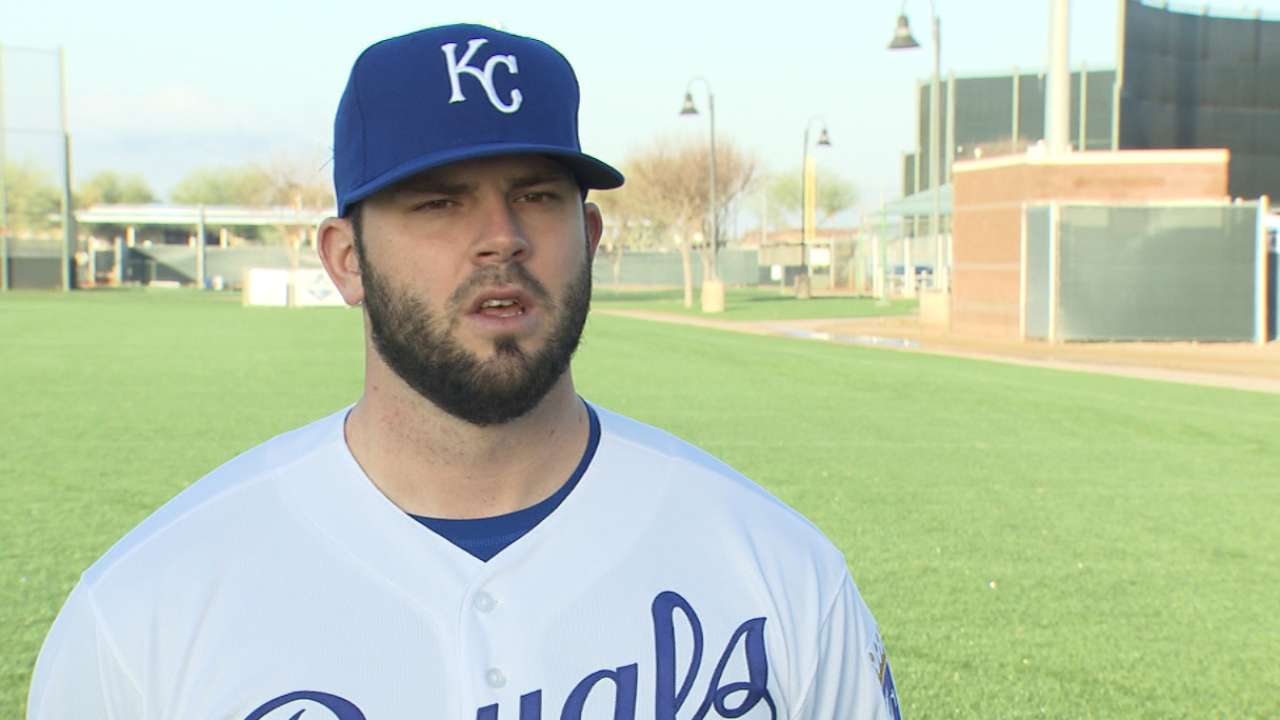 Shortstop: Escobar, Royals
A Gold Glove Award winner and an All-Star in 2015, Escobar is durable, having appeared in an average 158 games over his six years with the Royals. Not the most patient hitter, he is a better fit at the bottom of the lineup (.281 average, .326 OBP in 217 career starts hitting eighth). Escobar is 30.
Outfield: Jay Bruce, Mets; Cain, Royals; Carlos Gonzalez, Rockies
Bruce, 29, was an in-season acquisition from the Reds, and the Mets exercised the option in his contract. He went through a definite adjustment period with his new team, but his overall numbers were solid, ranking second among outfielders in home runs (33), fourth in RBIs (99) and second in slugging percentage (.506).
A hamstring strain limited Cain to 103 games, and even when he came back, it was a feeling-out period. Cain, 30, is an elite center fielder, who finished third in AL MVP Award voting in 2015. He has shown decent power along with basestealing speed.
Gonzalez is a complete player, combining power, speed, average and defensive skills. He is a three-time All-Star and Gold Glove Award winner, and two-time Silver Slugger selection. His career .868 OPS is 11th among active players. The 31-year-old is most comfortable in right field, but he also has seen time in left field and center field with no problems.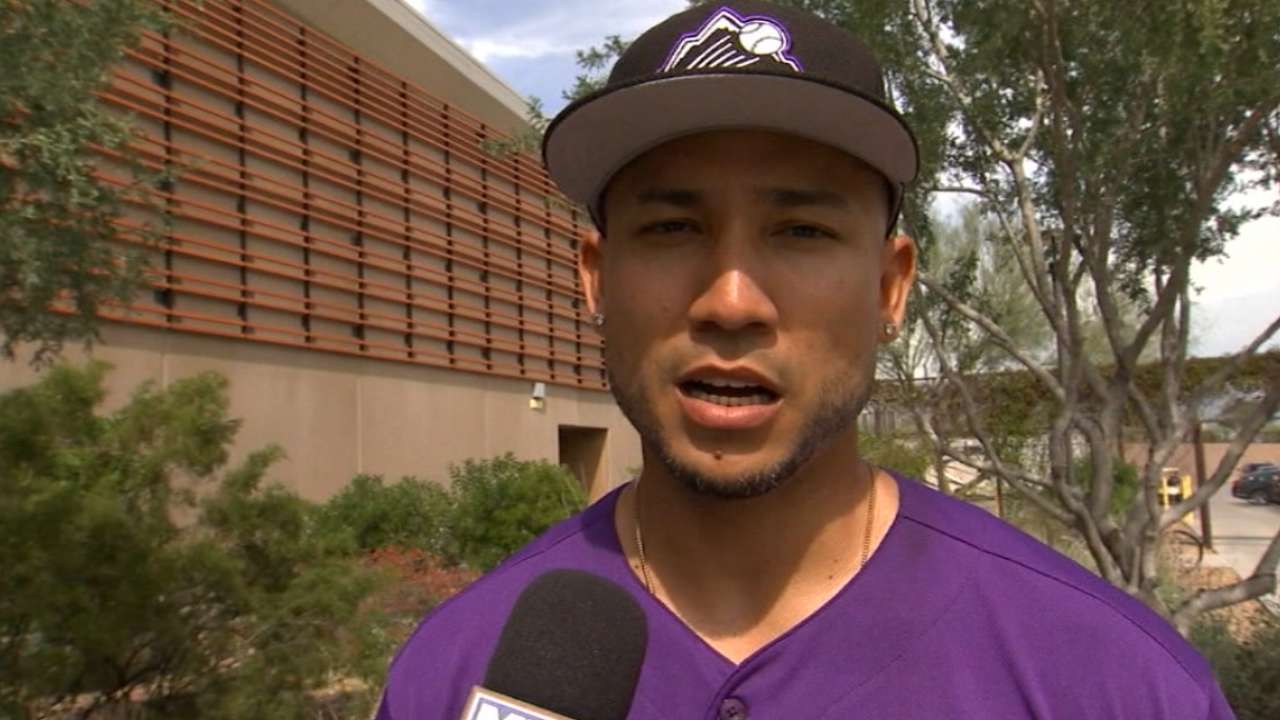 Pitcher: Jake Arrieta, Cubs
Arrieta would seem likely to be re-signed, but stranger things have happened. The NL Cy Young Award winner in 2015, he leads Major League pitchers with 40 wins and a .189 batting average allowed the past two seasons, and he ranks second with a .741 winning percentage and 2.39 ERA. He will turn 31 on March 6.
Tracy Ringolsby is a columnist for MLB.com. This story was not subject to the approval of Major League Baseball or its clubs.