Lo-Mo takes pride in being the boom in the room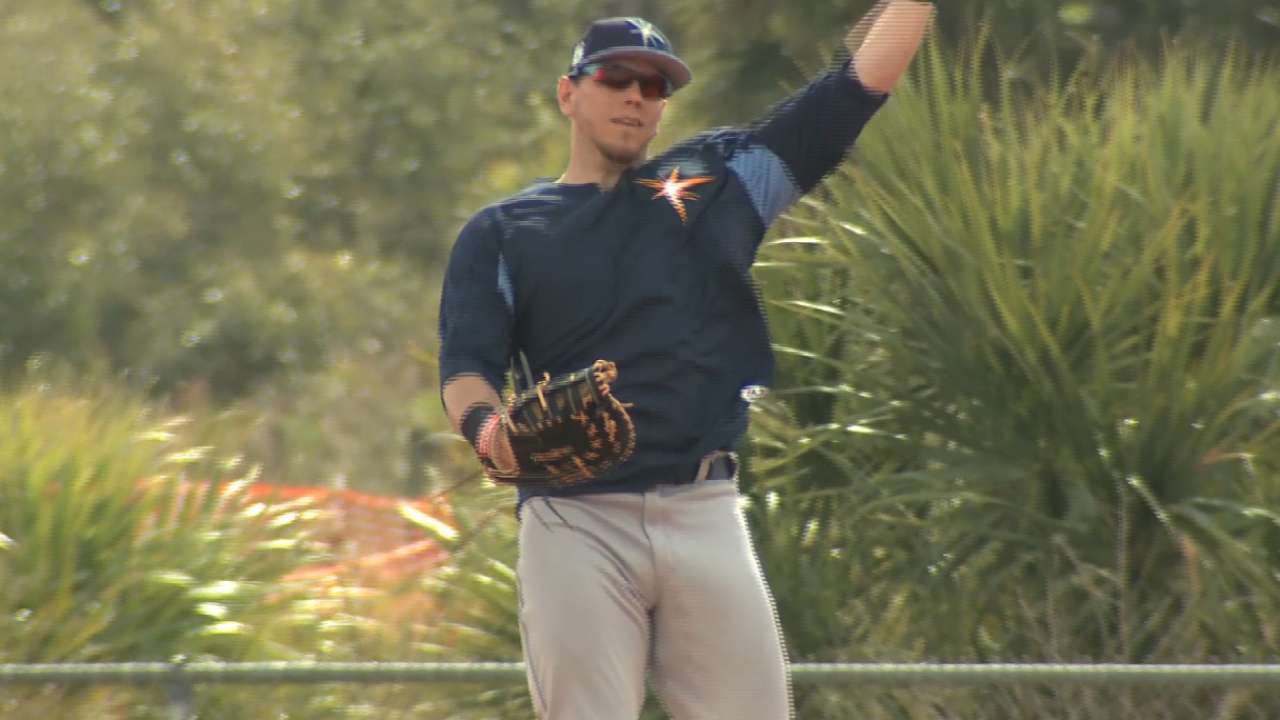 PORT CHARLOTTE, Fla. -- The silence inside the Rays' clubhouse was broken this month when the Rays decided to bring back Logan Morrison for another season.
That's because there's no such thing as a quiet clubhouse with Lo-Mo in it.
Early in Spring Training, a commotion was heard in the training room. Weights were clattering, and Lo-Mo's familiar voice boomed.
• Spring: Info | Tickets | Schedule | Gear
Often times what he says is blue, other times it's just funny: But it's always loud.
How loud is Lo-Mo?
"Lo-Mo is as loud as a locomotive," said Danny Farquhar, who played with Morrison in Seattle.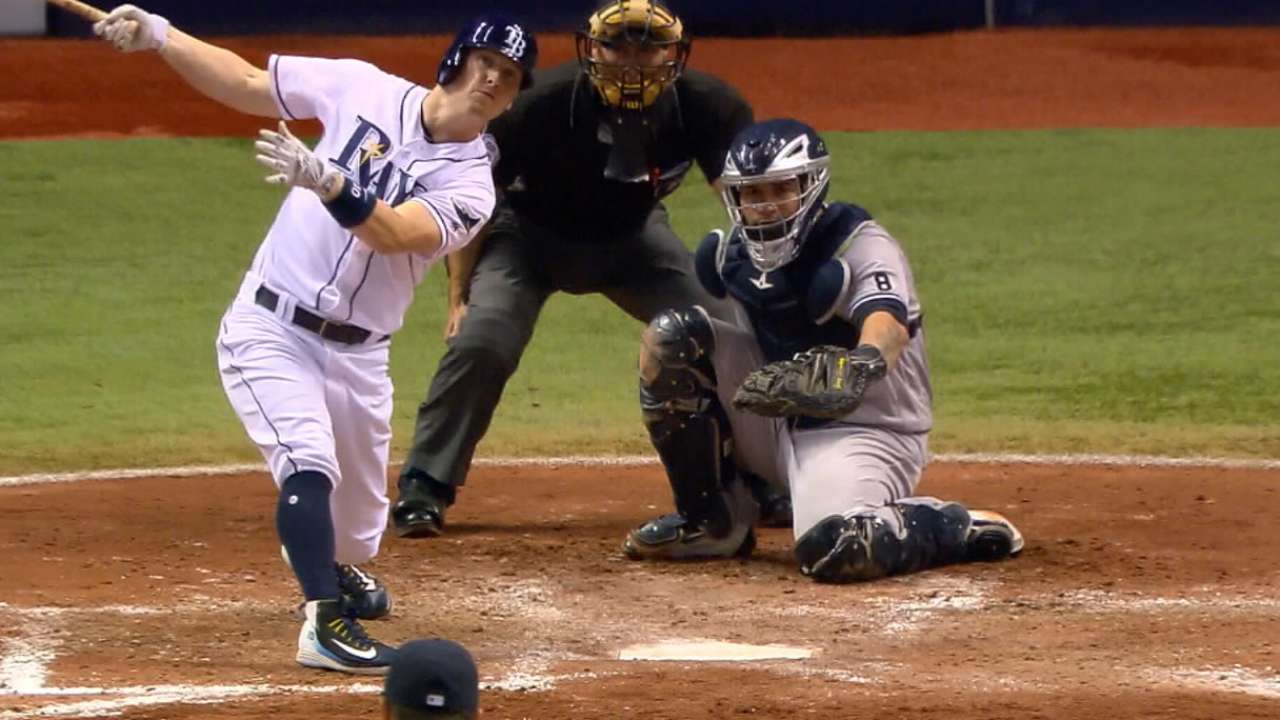 Added Brad Miller, who also played with Morrison in Seattle and is rooming with him this spring, "You always know he's in the room."
Morrison smiled when asked about being the boom in the room.
"I just like to keep it light, yelling at guys," Morrison said. "Keeping them on their toes. ... I practice during the offseason at the gym, then bring it on in here. I like to have fun."
Rays manager Kevin Cash smiled when asked about Morrison's loud presence in the clubhouse, allowing that variety in the composition of one's team is a good thing.
Prior to playing for the Rays, Morrison played for the Mariners and Marlins. He conceded that he's never had a teammate who rivaled his noise level.
"Probably not," Morrison said. "I always had a loud voice. And could use it well."
When asked if he's had a favorite comment that he's thrown out there in the clubhouse, he said nothing came to mind.
"It's a lot of politically incorrect stuff," Morrison said. "Probably shouldn't repeat that."
Bill Chastain has covered the Rays for MLB.com since 2005. This story was not subject to the approval of Major League Baseball or its clubs.