Four umpires promoted to replace retiring veterans
New full-timers include first product of MLB Umpire Camps initiative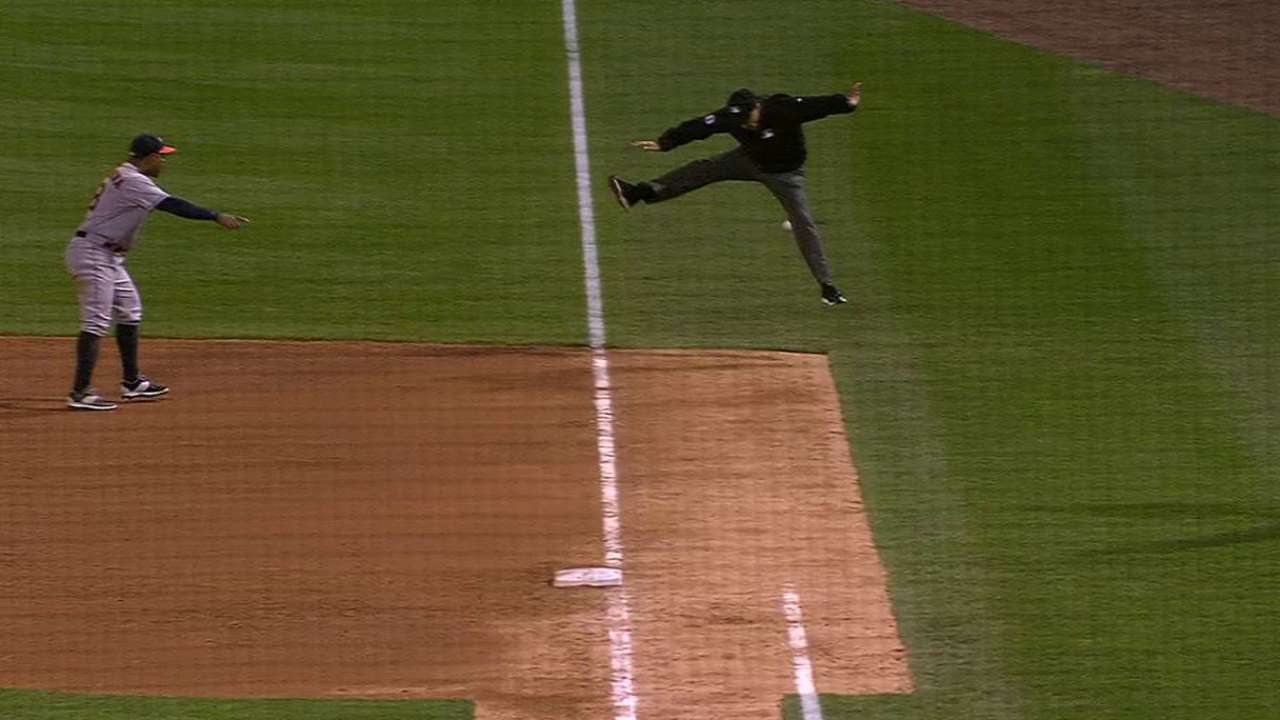 Major League Baseball announced the retirement of longtime umpires Bob Davidson, John Hirschbeck, Jim Joyce and Tim Welke on Tuesday. All four had spent several decades calling big league games.
That brings four new umpires to the full-time Major League ranks -- Adam Hamari, Pat Hoberg, Gabe Morales and Carlos Torres.
Torres, a Venezuela native, is the first product of MLB's Umpire Camps initiative -- which provides umpire training and scholarship opportunities for professional umpiring schools -- to become a full-time MLB umpire. Hamari and Morales have served as instructors at past Umpire Camps in Compton, Calif.
Of the retiring umpires, Hirschbeck was the most senior, having umpired more than 33 seasons in the Majors. He worked five World Series -- 1995, 2006, 2010, 2013 and 2016 -- and was the crew chief for three, including last season's Fall Classic.
Welke, who umpired for 33 Major League seasons, was on the crew for four World Series, serving as crew chief in 2008. He and Hirschbeck are also the only two MLB umpires whose brothers also umpired in the Majors -- Welke's brother Bill is an active umpire while Hirschbeck's brother Mark called his last game in 2003.
Joyce was a 29-year veteran, and he worked three World Series, most recently in 2013. Davidson was a 28-year veteran and worked the 2014 All-Star Game.
Hirschbeck, Welke and Joyce were all MLB crew chiefs. Their vacancies will be filled by veteran umpires Paul Emmel, Mike Everitt and Sam Holbrook starting this season.
The four new full-time umpires all have worked their share of Major League games prior to their promotion, in addition to their experience across all levels of the Minors.
Hamari, who is 33, has worked 485 MLB regular-season games as a callup umpire. He's been a Minor League umpire since 2006 and worked his first Major League Spring Training in 2012.
Hoberg is the youngest of the group at 30 and has worked 371 Major League games. He began umpiring professional baseball in 2009, and his first Spring Training was in 2014.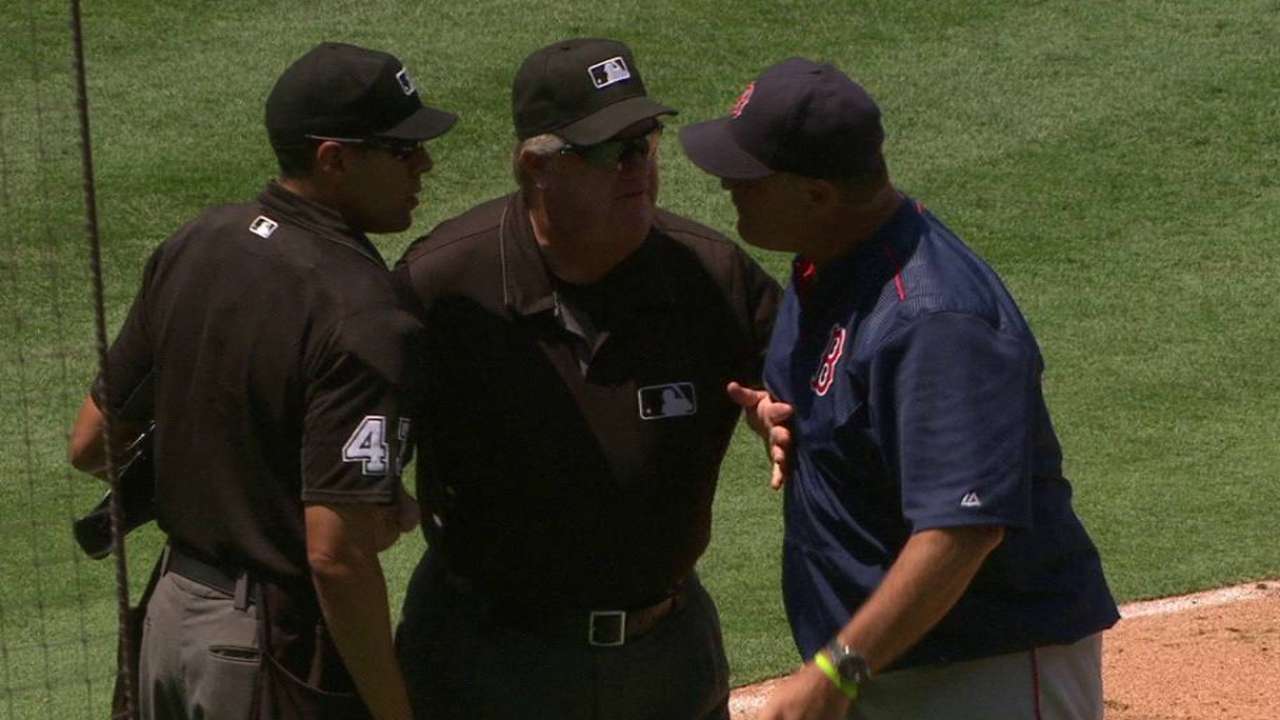 The 32-year-old Morales also has been a professional umpire since 2009 and worked his first Major League Spring Training in 2014. Morales has worked 420 Major League games.
Torres, who at 38 is the oldest of the four, has been a professional umpire since 2009 as well. His first Spring Training came in 2015, and he has officiated 179 regular-season MLB games.
David Adler is a reporter for MLB.com based in New York. Follow him on Twitter at @_dadler. This story was not subject to the approval of Major League Baseball or its clubs.