MLB.com Columnist
Jonathan Mayo
Breaking down the Tigers' Top 30 Prospects
Twenty-two names on Detroit's list have ETA of this year or next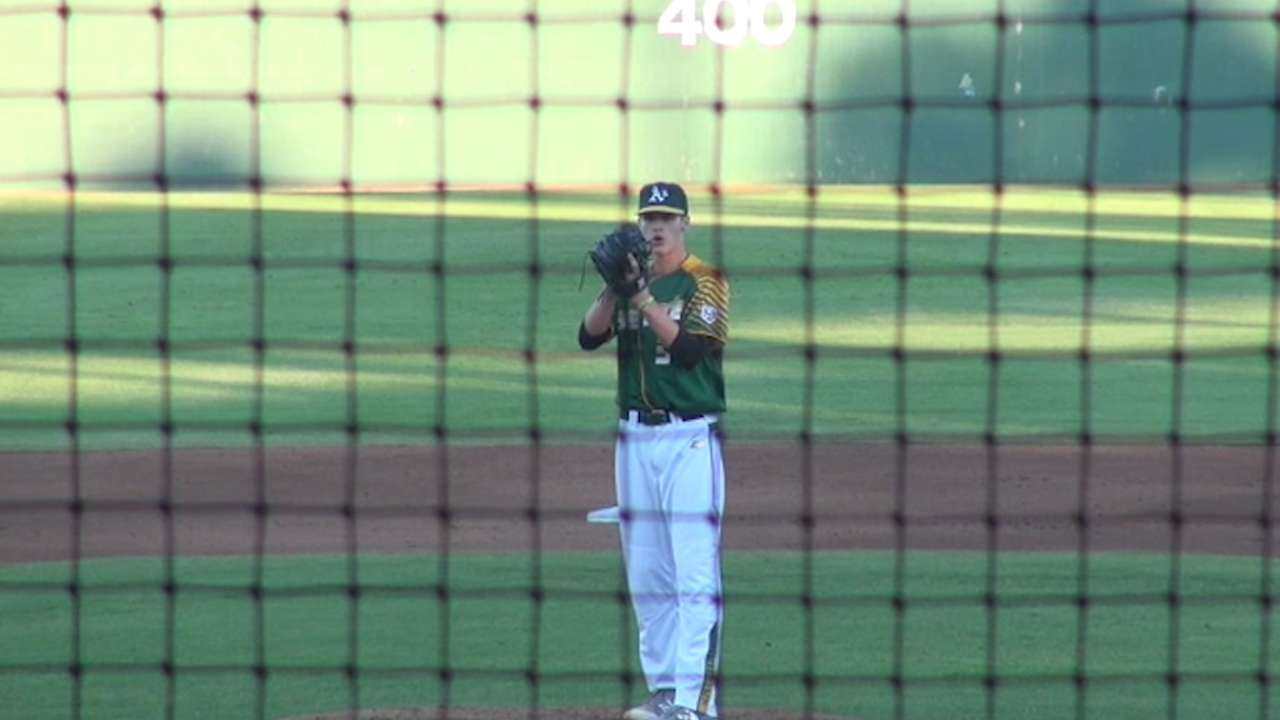 After a disappointing 2015 season that saw them fall under .500 for the first time since 2008, the Tigers hit a bit of a reset button. It wasn't a full-on rebuilding process like the Braves or Phillies are in the middle of, but it did shift the focus a bit from buying to selling
David Price and Yoenis Cespedes were dealt at the deadline, bringing in some young talent. The jury is out just how much those players will help, though Michael Fulmer -- coming courtesy of the Cespedes deal with the Mets -- paid immediate dividends by winning the American League Rookie of the Year Award.
• Tigers' Top 30 Prospects list
Top 30 Prospects lists
| Division | Release date |
| --- | --- |
| AL East | BAL, BOS, NYY, TB, TOR |
| NL East | ATL, MIA, NYM, PHI, WSH |
| AL Central | CLE, CWS, DET, KC, MIN |
| NL Central | CHC, CIN, MIL, PIT, STL |
| AL West | HOU, LAA, OAK, SEA, TEX |
| NL West | ARI, COL, LAD, SD, SF |
The subpar 2015 season also meant the Tigers had the No. 9 pick in the Draft, the highest they've selected since they also picked ninth in 2009 (the year after that last under-.500 finish). Never an organization afraid to go after high-ceiling pitchers, Detroit was able to draft and sign Matt Manning, a two-sport star in high school who has front-line starter potential. He immediately jumps to the top of the system as the No. 1 prospect and is the lone representative on the Top 100.
Beyond Manning, it does thin out fairly quickly, though Christin Stewart hitting 30 homers and getting to Double-A in his first full year was certainly an encouraging sign. There are some guys with big arms, particularly of the bullpen variety, up and down this list, starting with Joe Jimenez, who could close in the big leagues one day. And he's poised to help out in 2017.
That's actually one good thing about this year's list: There's a good amount of it at the upper levels, with 22 of the 30 having ETAs of this year or next. Even if there is not a ton of elite-level talent, there looks like there should be big league contributors coming consistently to help the Tigers get back to the top of the AL Central.
Biggest jump/fall
Here are the players whose ranks changed the most from the 2016 preseason list to the 2017 preseason list.
Jump: Myles Jaye, RHP (2016: 31 | 2017: 16)
Fall: Victor Alcantara, RHP (2016: 4 | 2017: 26)
Best tools
Players are graded on a 20-80 scouting scale for future tools -- 20-30 is well below average, 40 is below average, 50 is average, 60 is above average and 70-80 is well above average.
Hit: Christin Stewart (50)
Power: Christin Stewart (55)
Run: Derek Hill (70)
Arm: Arvicent Perez (65)
Defense: Dixon Machado (60)
Fastball: Joe Jimenez (70)
Curveball: Matt Manning (60)
Slider: Joe Jimenez (60)
Changeup: Mark Ecker (55)
Control: Tyler Alexander (60)
How they were built
Draft: 18
International: 7
Trade: 4
Free agent: 1
Breakdown by ETA
2017: 9
2018: 13
2019: 6
2020: 2
Breakdown by position
C: 1
3B: 1
SS: 3
OF: 5
RHP: 16
LHP: 4
Here's a look at the Tigers' preseason Top 10 prospects from each of the past seven years (click here to see a larger image):
Jonathan Mayo is a reporter for MLBPipeline.com. Follow him on Twitter @JonathanMayo and Facebook, and listen to him on the weekly Pipeline Podcast. This story was not subject to the approval of Major League Baseball or its clubs.