MLB.com Columnist
Anthony Castrovince
How does signing of Wieters affect Nats?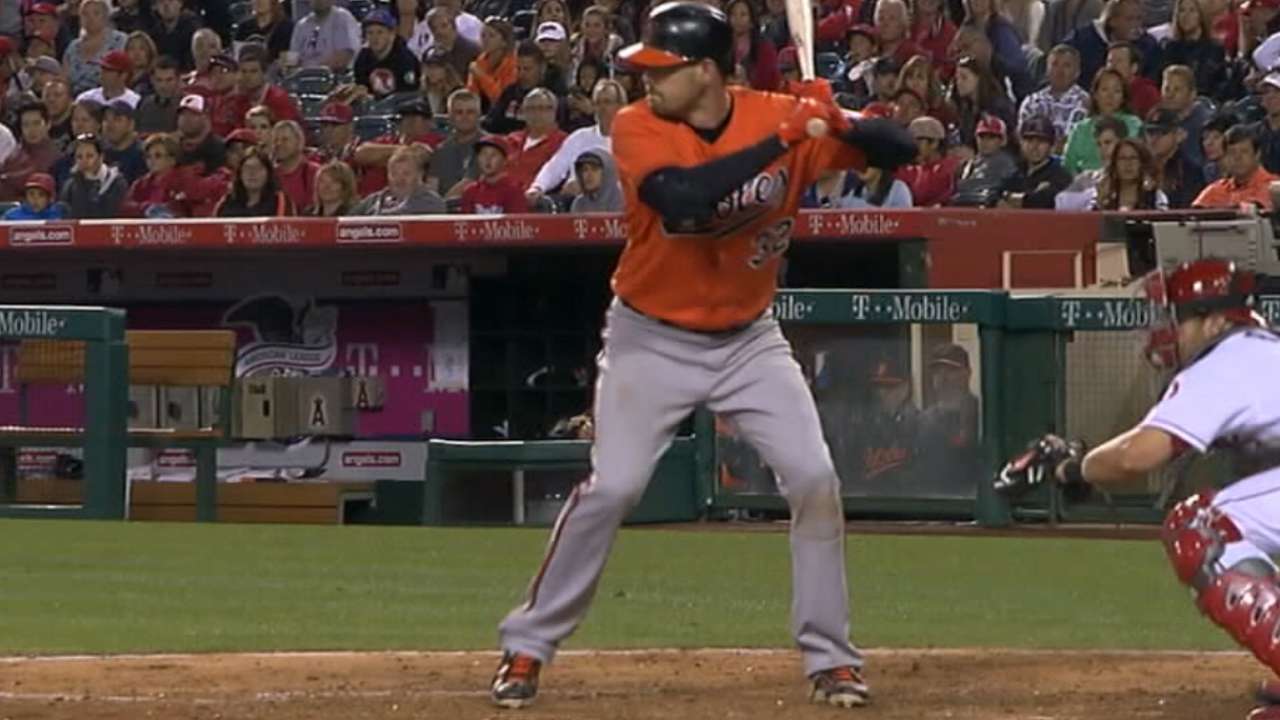 WEST PALM BEACH, Fla. -- You still see hard hats interspersed with the caps and helmets at the Nationals' new camp, with construction work going on inside and outside the Ballpark of the Palm Beaches and the practice fields where the team trains. On Tuesday morning, for instance, workers were drilling into the exterior wall near the clubhouse entrance as they hung a team logo on what had been an empty space, thereby taking care of a finishing touch.
Turns out, the Nats' roster is/was similarly unfinished.
Within the new norm that is baseball's late free-agent market, the Nationals finalized a deal with All-Star catcher Matt Wieters worth up to $21 million, with a player opt-out after this season. Wieters had not been an obvious fit, given the club's offseason addition of Derek Norris, but Wieters' price tag fell so substantially from his early offseason asking price (according to a Major League source, it had been five years and roughly $80 million, along the lines of the Brian McCann and Russell Martin contracts) that the Nats pounced.
"It gives us another big bat in the lineup," manager Dusty Baker said, "and to my understanding, he calls a good game and handles a pitching staff well."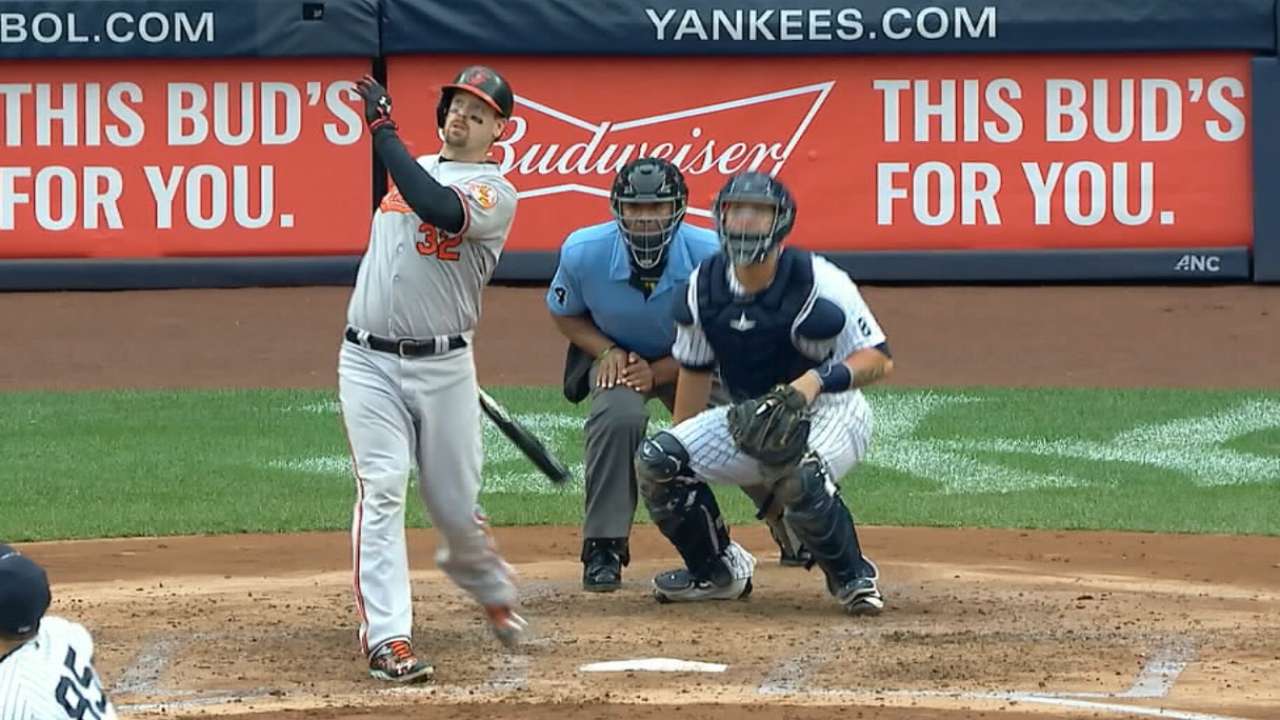 This is a signing that certainly seems to deepen the Nationals' lineup. Wieters' down offensive year in 2016 still produced a higher OPS mark (.711) than Norris' career clip (.689), and Wieters' switch-hitting skill set will be an asset in the lower-third part of the order.
But this was also a signing that created more questions than it answered. So let's run through them:
1. Who goes?
Even under the Florida sun, the Hot Stove stays lit. Norris is now the clearest trade candidate. The Nats didn't give up much to get him (they parted with a 19-year-old Class A pitcher named Pedro Avila), and they can't reasonably expect to get much for him in this situation.
"As of now, I'm still trying to earn a job," Norris said. "I'm still going to fight for a starting job. I don't care if it's Pudge Rodriguez in the prime of his career or Yadier [Molina] or Matt Wieters. As of now, I'm still competing for a starting job."
The assumption here is that the Nationals will take what they can get for Norris, whose $4.2 million arbitration contract is not guaranteed, to save some cash, and leave Jose Lobaton as Wieters' backup. Simple enough.
But it's not always so simple. And the Wieters deal does open the door to some other speculation, such as…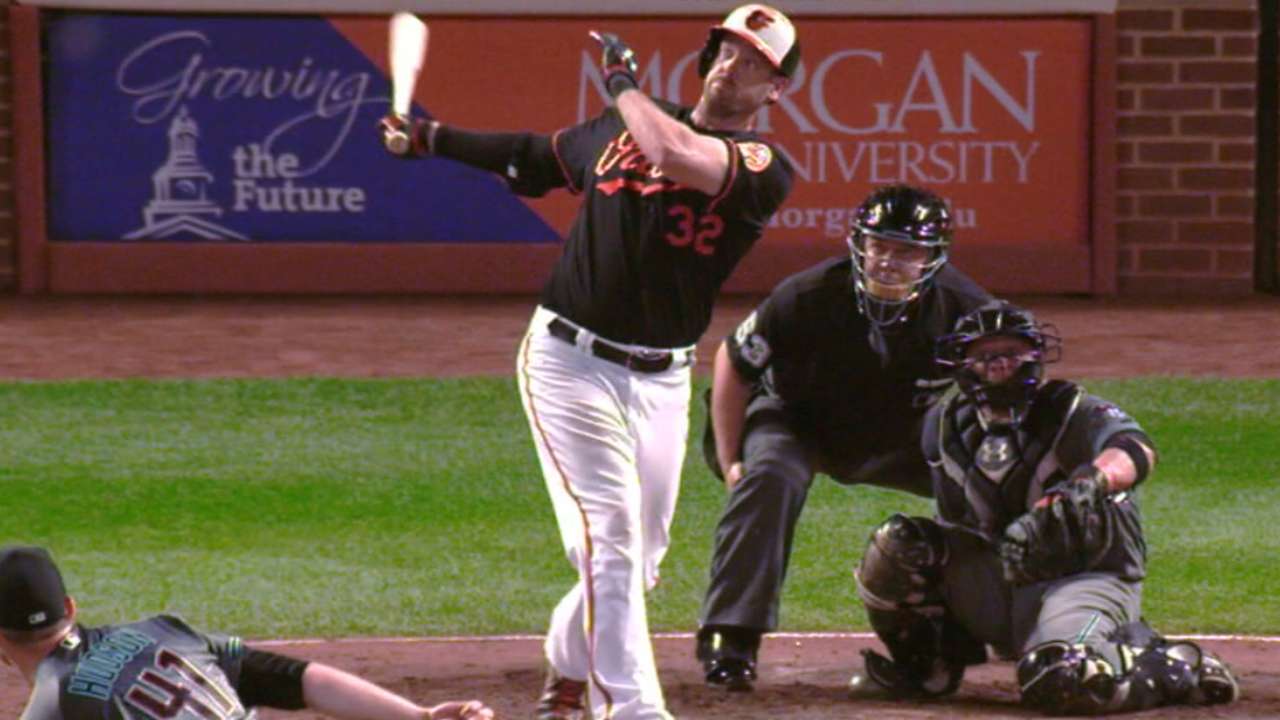 2. Is this a precursor to a relief addition?
The Nats' primary need was not behind the dish but in the back end of the bullpen. And no, Washington didn't sign Wieters to be its closer.
Wieters' arrival opens the door to speculation that the Nationals could use 23-year-old catcher Pedro Severino -- an excellent defensive catcher with a strong arm but still-developing bat -- as trade bait to improve the bullpen. The White Sox are known to have a catching need and have closer David Robertson to offer, and we know the Nats and Sox conversed about Robertson this offseason.
Then again, the short-term nature of the Wieters deal makes moving a controllable asset like Severino, who is their No. 11 prospect per MLBPipeline.com, an iffy proposition.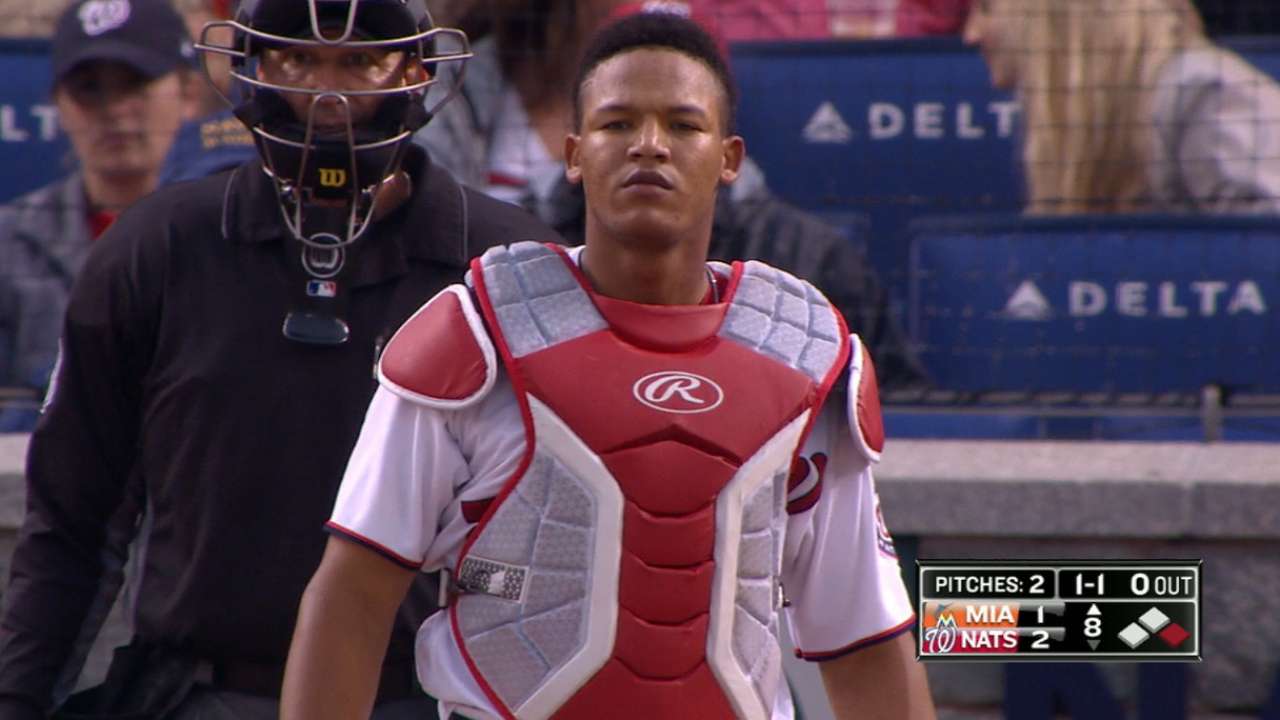 3. Should the Nationals be worried about Wieters' framing metrics?
Speaking of iffy propositions, there's the matter of Wieters' pitch-framing numbers, which, at a time when the industry really values this stuff, leave a lot to be desired. Last season, among those with at least 400 innings caught, Wieters ranked 33rd in pitch framing, while Norris finished 18th. According to StatCorner's data, Wieters hasn't been an above-average framer since 2011.
Framing numbers can indeed be skewed by the pitchers in play, and there's no doubt dealing with, say, a wild Ubaldo Jimenez didn't do much to help Wieters' cause. But the argument that high-velocity pitchers hurt a catcher's metrics isn't especially applicable to Wieters, who caught an Orioles staff that ranked 18th in the Majors in average fastball velocity last year.
On the more positive side, Wieters has allowed the fewest passed balls per inning of any catcher in the past five years.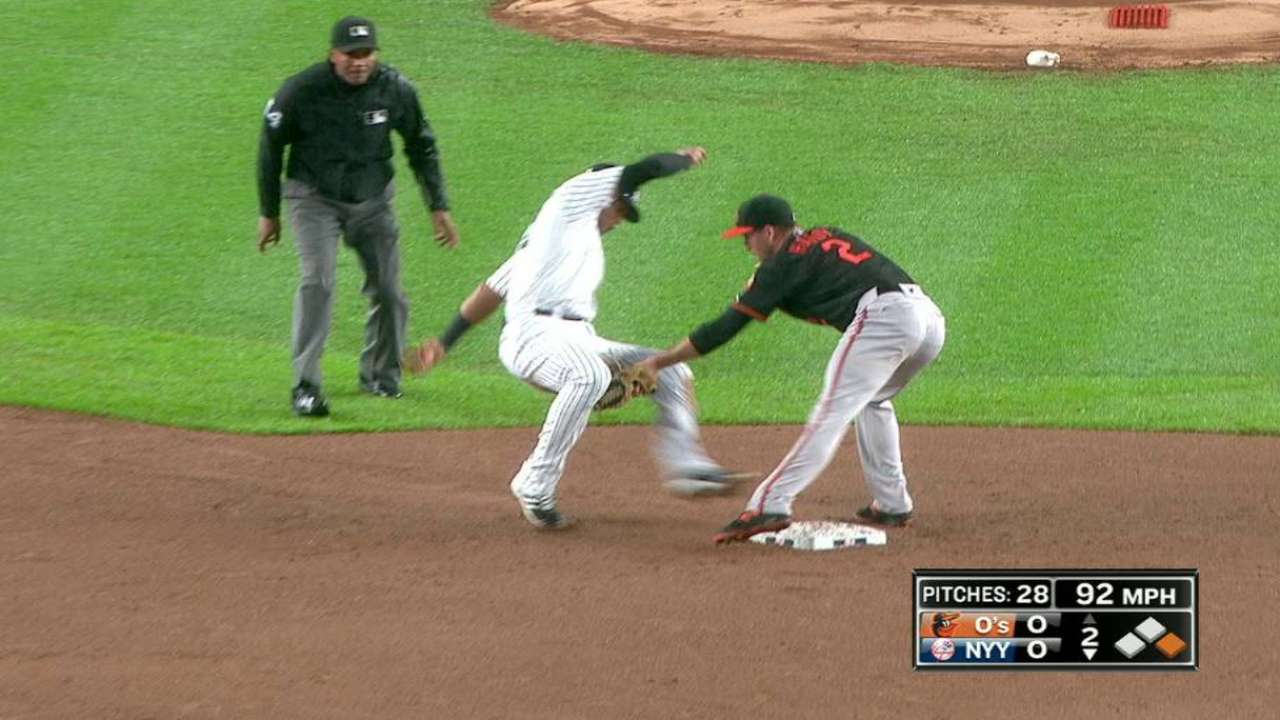 4. How about Wieters' elbow?
One reason the Nats and others shied away from Wieters on a longer commitment concerned how his elbow will hold up over the long haul following his 2014 Tommy John procedure. But because of the short-term nature of the deal, this rates as less of a concern.
In his first full season back from the surgery in 2016, Wieters produced moments where he appeared to have turned back the clock, in terms of his ability to rifle throws. And his caught-stealing percentage (33.7) since the surgery is higher than it was beforehand (32.5).
How Wieters has fared with the bat post-surgery is another matter. He was in the midst of an early-season tear when he got hurt in 2014 (.308/.339/.500 slash line in 26 games), but his overall production over the past two seasons (92 OPS+) has been sub-average in 681 at-bats. That said, even Wieters' 87 OPS+ in '16 puts him substantially better than Norris' 56 mark in San Diego.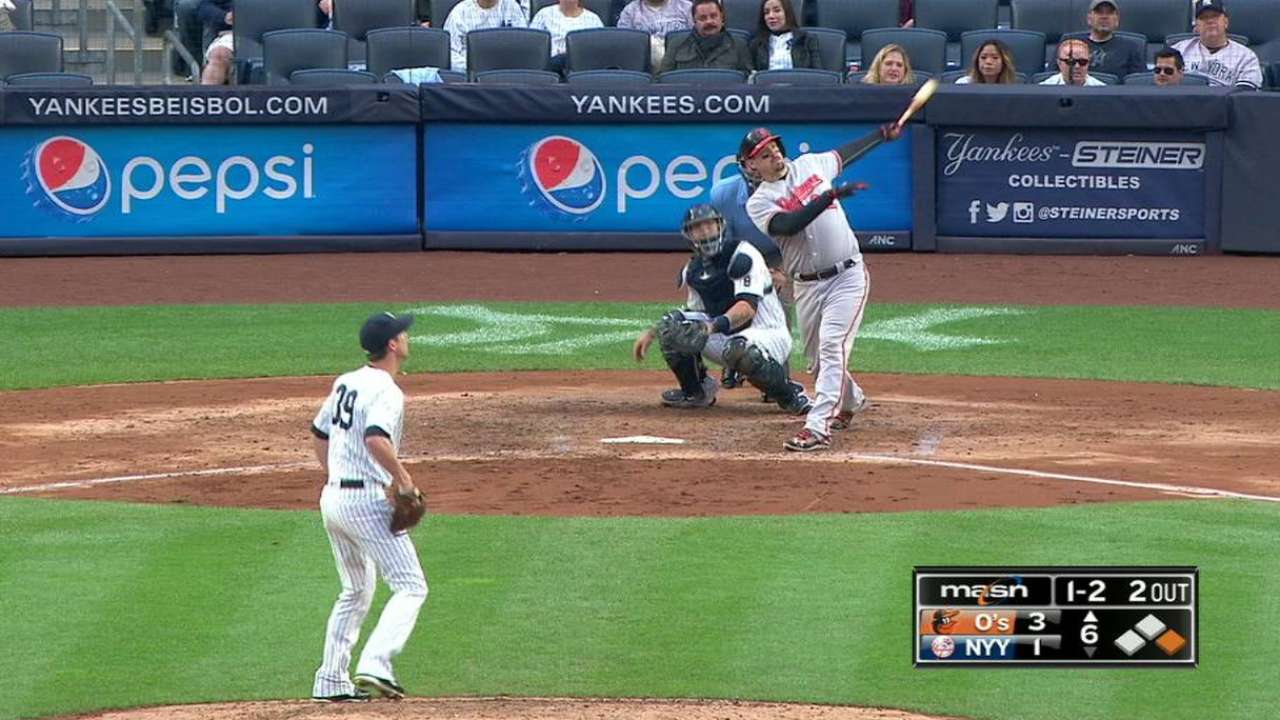 5. How quickly can Wieters catch on?
"We were getting close to the deadline for him to learn the pitchers," Baker said. "It's better that we got him here at this time versus a couple weeks from now, because then you would've been flirting with too late and kind of learning on the fly as we go. So I'm glad, if this was going to happen, it happened now, for his sake and for Norris' sake."
Put on your hard hat. The Nationals aren't done working on their roster just yet.
Anthony Castrovince has been a reporter for MLB.com since 2004. Read his columns and follow him on Twitter at @Castrovince. This story was not subject to the approval of Major League Baseball or its clubs.