Cash feels 'very good' about Rays' catchers
Wieters off market, but Tampa Bay's manager confident in team's backstops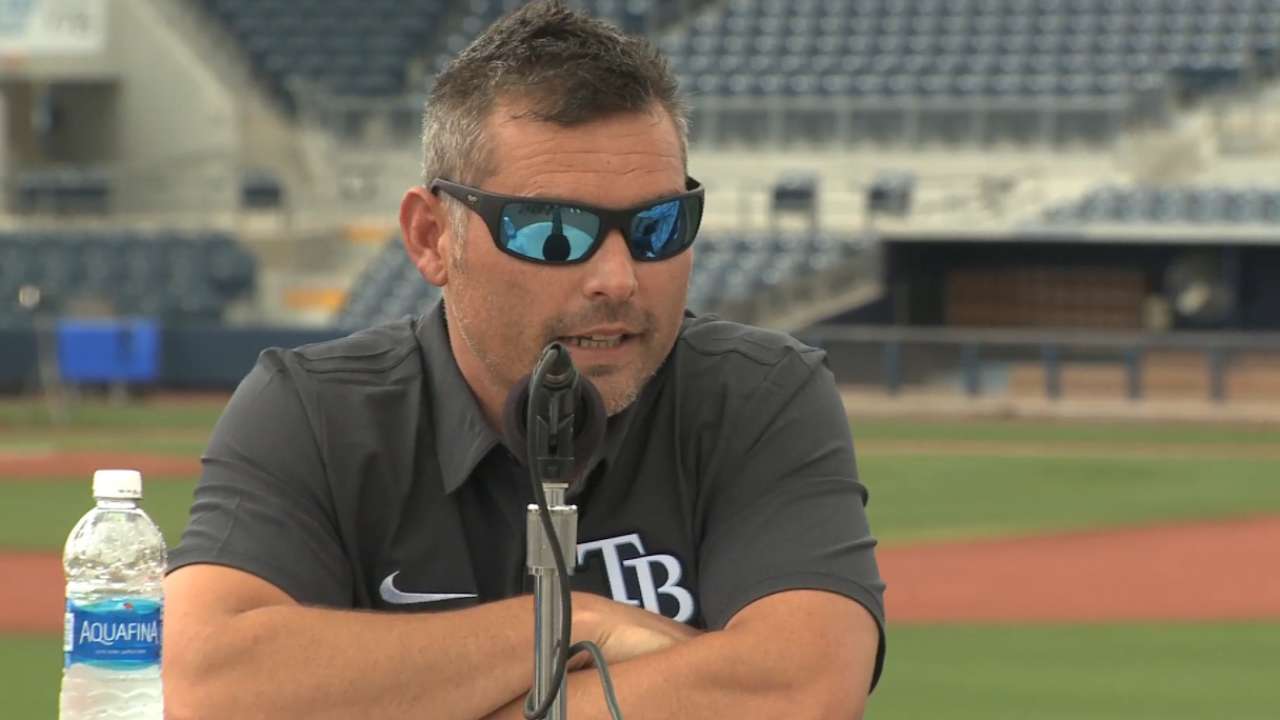 PORT CHARLOTTE, Fla. -- Matt Wieters agreed to a deal with the Nationals on Tuesday, thereby ending any speculation that the Rays might sign the veteran catcher.
That leaves Tampa Bay's catching in the hands of Curt Casali, Luke Maile, Jesus Sucre and, once he's healthy, Wilson Ramos.
• Spring Training: Info | Tickets | Schedule | Gear
Rays manager Kevin Cash said he felt "very good" about the group.
"Sucre, we're still learning about," Cash said. "But everything from what the pitchers have said, and [special instructor] Paul Hoover and [catching coach] Jamie Nelson talking about him, he's going to bring a nice defensive weapon to us in the competition.
"Curt and Luke, we've both talked about how they've kind of come in this offseason. You can tell, both of them kind of look a little more confident, a little more comfortable. And I say that in a good way. We're very content with those guys, not for bounce-back years from them, but for them to find that comfort and to be the type of players that they're capable of."
And Ramos at some point?
"That's a really good guy to have," Cash said.
• Ramos in Rays camp; notes May return goal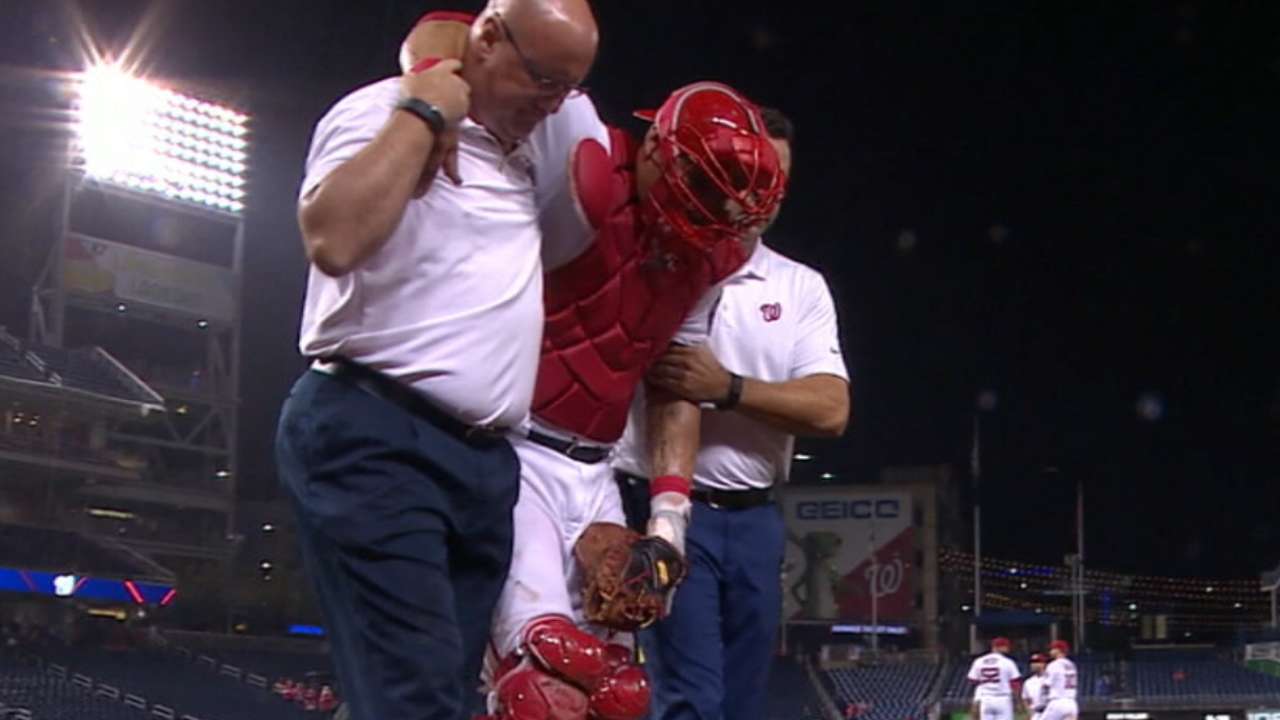 Worth noting
• Tuesday brought the third day of full-squad workouts. Among the pitchers throwing live batting practice sessions were Matt Andriese, Chris Archer, Brad Boxberger, Alex Colome and Ryne Stanek.
"Everybody I saw looked pretty good," Cash said.
The manager complimented Boxberger for the way he threw the ball, noting: "You saw the depth on his changeup, which was great to see. The ball's coming out of his hand really well."
Archer employed a different wrinkle, going with a simulated game approach by throwing 15 pitches, sitting down as if resting between innings, then throwing another 15 pitches.
"I was happy overall," Archer said. "First time facing hitters. First time working with Sucre. It was overall a really, really good day."
• Colome had this to say about pitching for the Dominican Republic in the World Baseball Classic: "We have to win, but we have to be thinking about the season. Right now, I'm going, but I have to think about the season and make sure I'm 100 percent for the WBC. If I don't feel 100 percent, then I won't be in the WBC. But right now, I feel perfect unless something happens."
• Evan Longoria, who has been running a fever and missed Monday's workout, missed Tuesday's workout as well.
"He came in today, pretty high fever," Cash said. "[Head athletic trainer Ron Porterfield] just felt like we should get him home and more rest."
• For Friday's opening Spring Training game in Fort Myers against the Twins, Cash said Austin Pruitt will start.
"We find [Pruitt] very interesting," Cash said. "... He had a solid year, just continued to improve throughout the year. I didn't see his live BP today, but I heard it was good."
Others pitchers who will see action include: Jacob Faria, Ryan Garton, Diego Moreno, Stanek, Hunter Wood, Jose Alvarado and Jeff Walters.
Respect the @rstanek_55 flow.

(and fastball) pic.twitter.com/NSRXAR04Ld

— Tampa Bay Rays (@RaysBaseball) February 21, 2017
• Shortstop Matt Duffy is making progress in his return from left heel surgery. He stood in the box to track live pitching during live batting practice on Tuesday. He'll take swings at live pitching Wednesday. Duffy is also taking ground balls, which he's calling "stationary ground work" since he's not chasing down the balls. He said he's not anxious about his progress, but he allowed he's impatient. Most importantly, he's feeling good.
"He looked really good," Cash said. "I would say from a visual standpoint, just from watching him, today was his best day. He was out here early for early ground balls and was out on the field quite a bit today, so that's obviously a good sign that he's feeling good and we are getting him out on the field more."
• Cash allowed that he was impressed with the bat work of Willy Adames, Patrick Leonard and Daniel Robertson on Tuesday.
"They were getting their hacks in today on their field," Cash said. "Squared up a lot of baseballs."
Bill Chastain has covered the Rays for MLB.com since 2005. This story was not subject to the approval of Major League Baseball or its clubs.