After strong year, Moylan ready for competition
Royals brought righty reliever back on Minor League deal with spring invite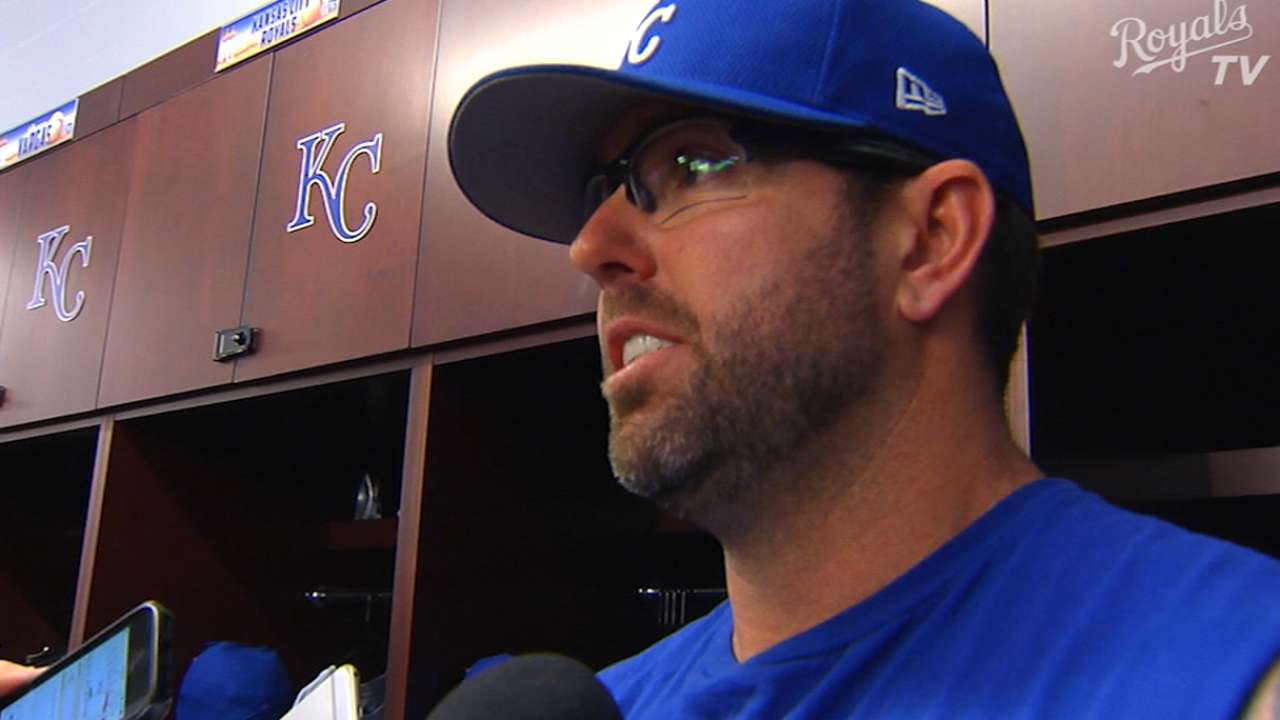 SURPRISE, Ariz. -- Right-hander Peter Moylan had been hoping to land a Major League contract for 2017 after he posted a 3.43 ERA in 50 appearances for the Royals last season.
But as the months rolled by this offseason, no Major League offers came. And when Spring Training began last week, Moylan decided he wouldn't wait any longer. He finally decided to take a Minor League deal with Kansas City last Friday with an invite to camp.
Moylan said he wasn't overly disappointed that the offers didn't pour in.
"At my age, you just hope to find a job," Moylan said. "And you got to look at it from the other teams' point of view. I'm 38. Teams probably looked at it like, 'Hey was that a freak year last year? Who knows?'
"But I'm happy to be back here. It worked out. I had a good time here last year. It was as good as any experience I've had in the big leagues. That's why I'm back here."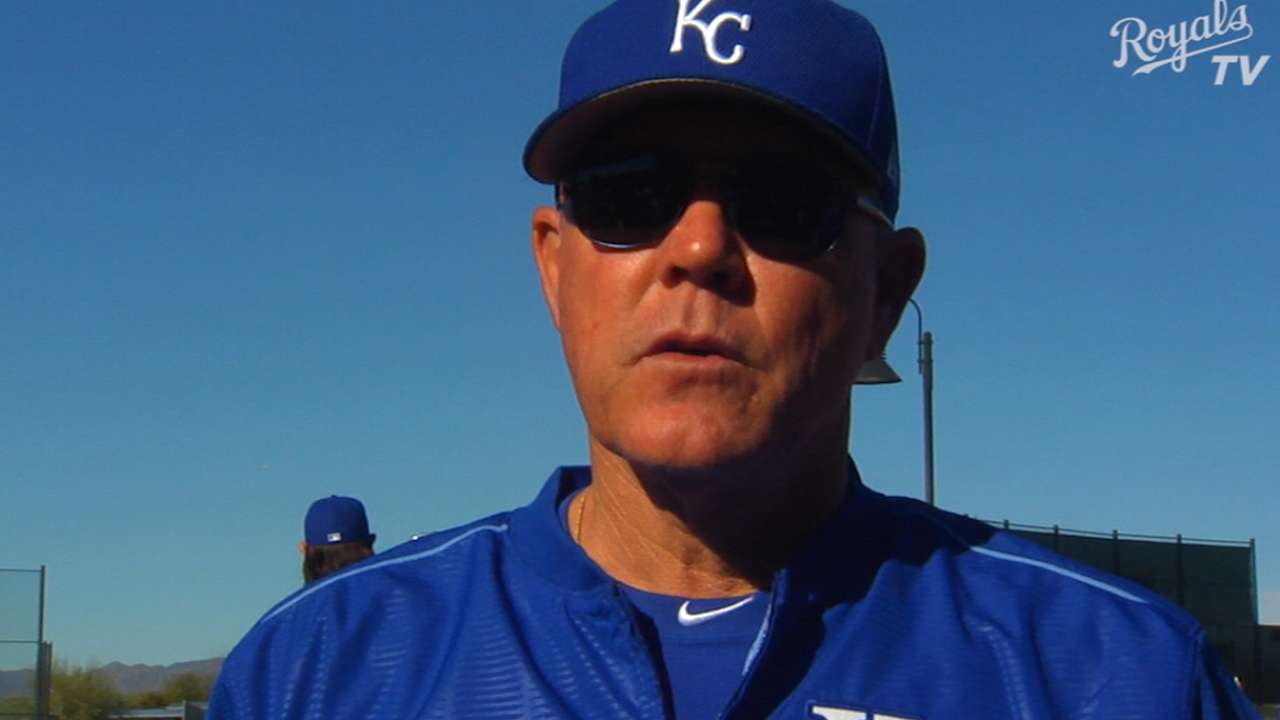 Now, Moylan will have his work cut out for him. There are 31 pitchers in camp and many of those are competing for one, possibly two bullpen spots.
"If I come in here with any other hope but to make the team," Moylan said, "I'd be doing myself a disservice."
"Wow" moments
Manager Ned Yost said there wasn't any one relief pitcher who has stood out so far in camp.
"As a group, they've all caught my eye," Yost said. "It's been really interesting to me to see how good this group has been to this point, from the side sessions to the early [batting practice sessions].
"You stand behind the cage and there are a lot of 'Wow' moments. But it's BP, not games. The stuff is coming out of their arms and it's over the plate -- it's really caught my eye. I haven't seen one guy that I've thought to myself, 'Nah.' It's all been really good."
Jeffrey Flanagan has covered the Royals since 1991, and for MLB.com since 2015. Follow him on Twitter @FlannyMLB. This story was not subject to the approval of Major League Baseball or its clubs.