4 will duke it out in Tigers' center-field shuffle
LAKELAND, Fla. -- The Tigers will spend Spring Training trying to figure out their center-field void with the young outfielders they have in camp. If it wasn't clear before camp started, it's clear now that the market has cleared.
When Michael Bourn agreed to a Minor League deal with the Orioles, the last of the veteran free-agent center fielders left the market. The Tigers never showed serious interest, and couldn't match the $2 million Bourn will reportedly earn if he makes the O's roster. It was the same story with other free agents this winter, from Austin Jackson to Peter Bourjos to Desmond Jennings.
• Spring: Info | Tickets | Schedule | Gear
In the end, though manager Brad Ausmus said the Tigers discussed other options as recently as a few days ago, the team preferred making an upside play with younger players to going for experience in an older package. Mikie Mahtook, the former Rays 2011 first-round Draft pick acquired last month for a player to be named or cash, will duel for the job with returning outfielder Tyler Collins, prospect JaCoby Jones and last year's Opening Day center fielder, Anthony Gose.
Mahtook is the only one of that group older than 26; he turned 27 in November.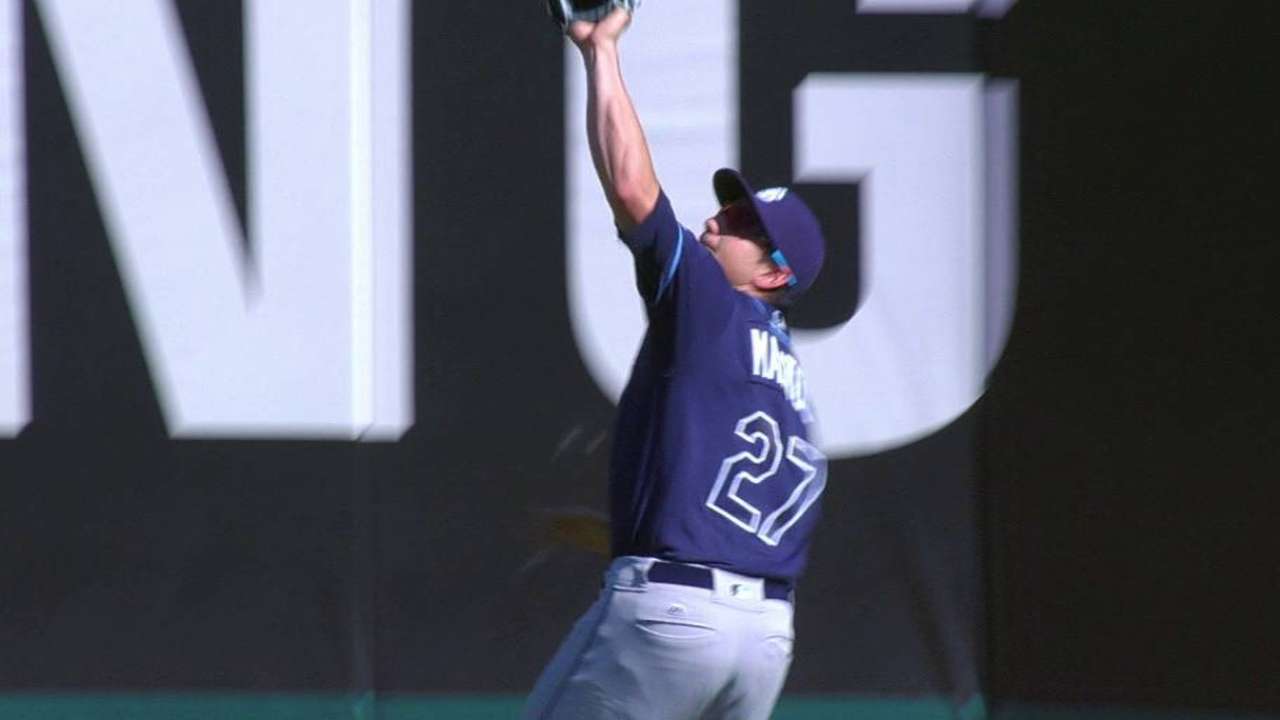 All four will get time in center this spring. So will super utility player Andrew Romine, who made 13 starts in center as a fill-in for the injured Cameron Maybin.
"Romine was fine in center field," Ausmus said. "In all the games he played out there, he never really got tested. Now we think with his speed and his instincts, he could be a good center fielder, but I'd like to see him get tested.
"How much he plays out there really comes down to how well the other guys do that are vying for that position."
Another super utility player, Omar Infante, who played some center field years ago as a Tiger, is not expected to see much time in center.
Most likely, it'll take a combination of those guys to fill the role.
"If I were to guess, I'd say it's going to be some type of mix," Ausmus said. "But that could change."
Leading off
Miguel Cabrera? Ausmus hasn't made out his lineup for Thursday's Spring Training opener against Florida Southern College, or for the Grapefruit League opener against the Braves the next day. But as he prepares for early spring games, he's readying people for some odd batting orders.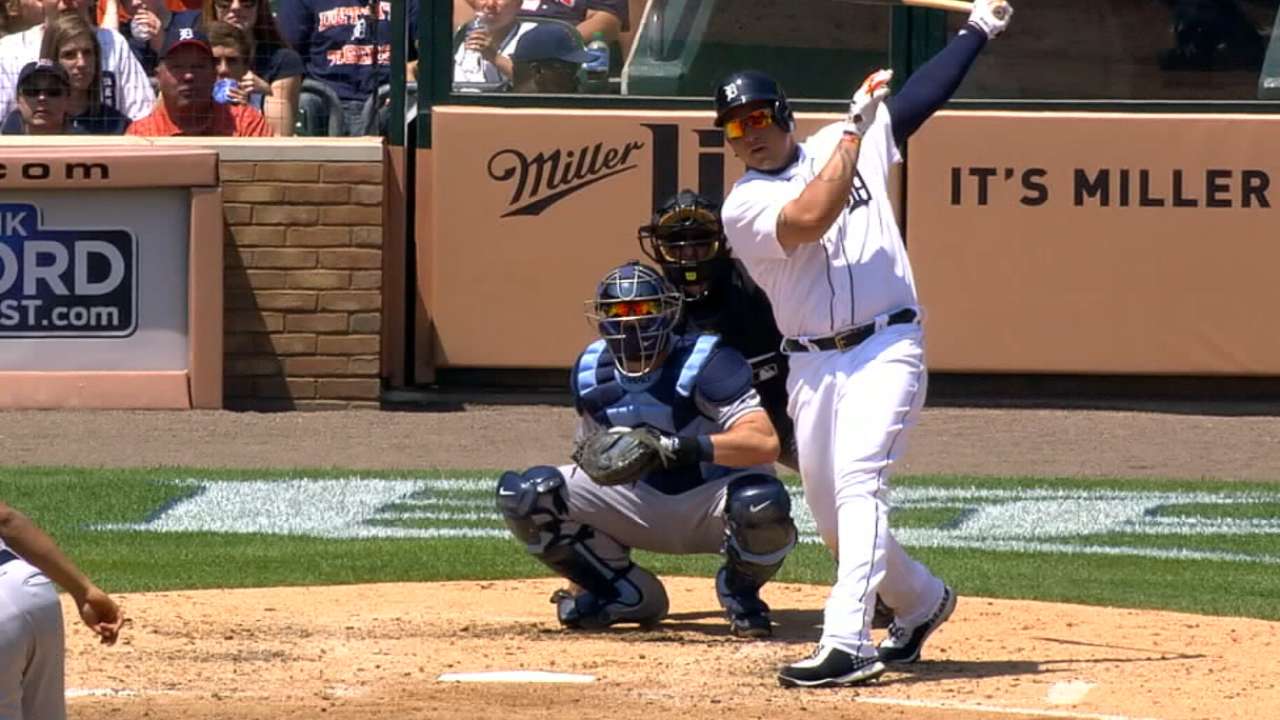 "The guys who are going to play in the [World Baseball Classic], they need to get a few extra at-bats," Ausmus said, "so you may see them at the top of the order."
The participants include usual leadoff man Ian Kinsler, but also Cabrera and Victor Martinez. Batting them higher in the order would get them an extra at-bat while maybe avoiding an extra inning in the field.
Quick hits
The Tigers signed outfielder Matt Murton and infielder Daniel Muno to Minor League contracts, neither of which include an invite to big league camp. Murton, best known for his early tenure with the Cubs a decade ago, spent six years with the Hanshin Tigers in Japan before playing last year in the Cubs' system with Triple-A Iowa.
Jason Beck has covered the Tigers for MLB.com since 2002. Read Beck's Blog, follow him on Twitter @beckjason and listen to his podcast. This story was not subject to the approval of Major League Baseball or its clubs.