Locke still battling left biceps tendinitis
Newly acquired left-hander being cautious, hopes to play catch soon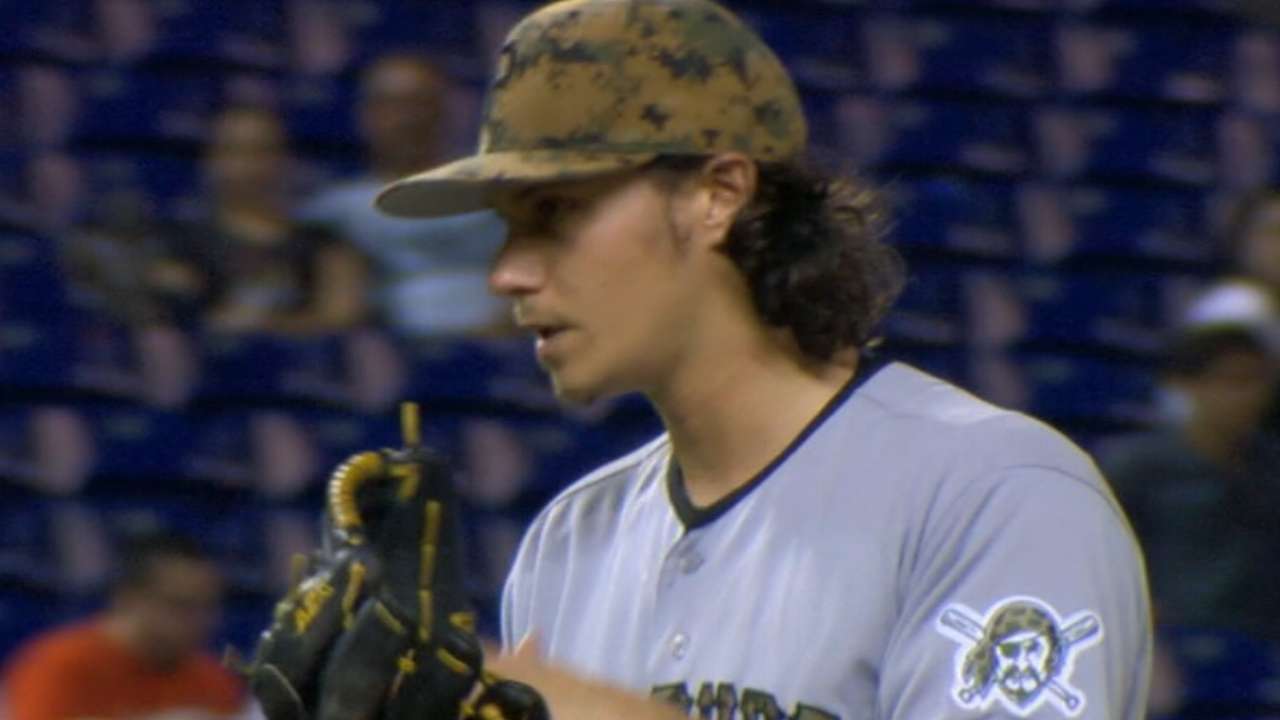 JUPITER, Fla. -- Marlins left-hander Jeff Locke spent Tuesday resting his arm while his teammates continued Spring Training in preparation for the 2017 season. It was the third day of inactivity for Locke, who is battling tendinitis in his left biceps.
He hopes to get back out there and play catch, at least within the next day or two.
• Spring Training: Info | Schedule | Tickets | Roster
"I'm going to hope that [following that] everything feels good and fine," said Locke, who added that all strength tests have been positive. "The strength is all there; everything is holding up good. So we don't believe it's anything too serious. But we'll just take it day by day."
Fortunately for Locke, it's still very early in Spring Training and there's plenty of time to rebound, especially with an extra week thrown into the schedule for the World Baseball Classic.
"They always say there's no good time for bad news, but I guess if it had to be any time, this is all right."
Never one to be injured or miss time during his six-year Major League career, the entirety of which was spent with the Pittsburgh Pirates, Locke said this whole process is foreign to him.
"As soon as I go out there and throw and it feels good, I'm sure I'll be plugged back into activities full-blown," said Locke, who was 35-38 with a 4.41 ERA with the Pirates, including a career-high 10-win season and a National League All-Star appearance in 2013. "If I go back out there and it's not, then we'll take the next step. I don't know what that is, but we'll take the next step and try to get this thing ready."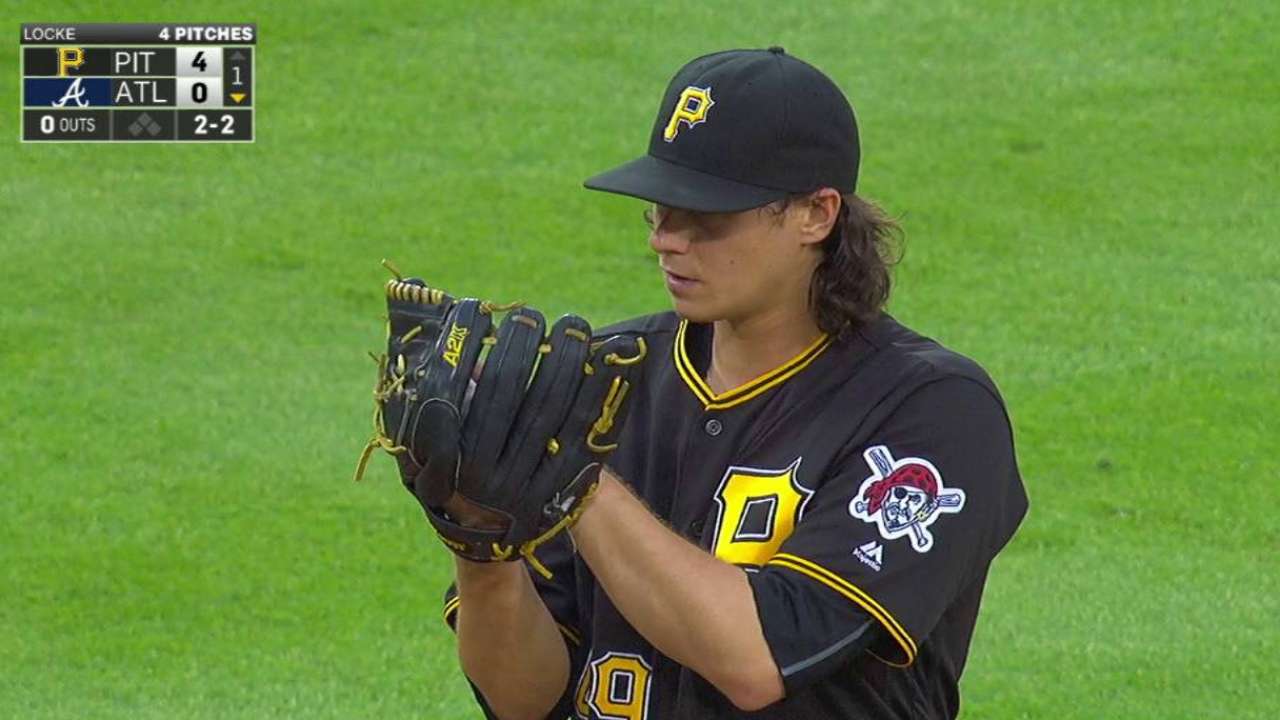 Locke signed as a free agent in December, and hoped to work his way into the Marlins' starting rotation for this season. But after his last bullpen session, he said that something just didn't feel right the following day.
"It wasn't just like not feeling good, like I could go out there, keep pitching and manage through it," said Locke, who thought the wise thing to do would be to seek medical advice, since it is still so early in Spring Training. "I'm just trying to do the smart thing here and try to take the precautions."
Whether or not he would try to pitch through the ailment if the season had already started, Locke said he couldn't say. But he did admit his pitching arm is very sore.
"Hopefully tomorrow or the next day we'll be playing catch again, and then get back to normal soon," he said. "I'm not familiar with their recovery program. They're the professionals on that end. I'm never going to ask the trainer what pitch to throw, but I am going to ask them to please make sure I can throw."
Glenn Sattell is a contributor to MLB.com. This story was not subject to the approval of Major League Baseball or its clubs.