In first spring BP, Darvish breaks off a bat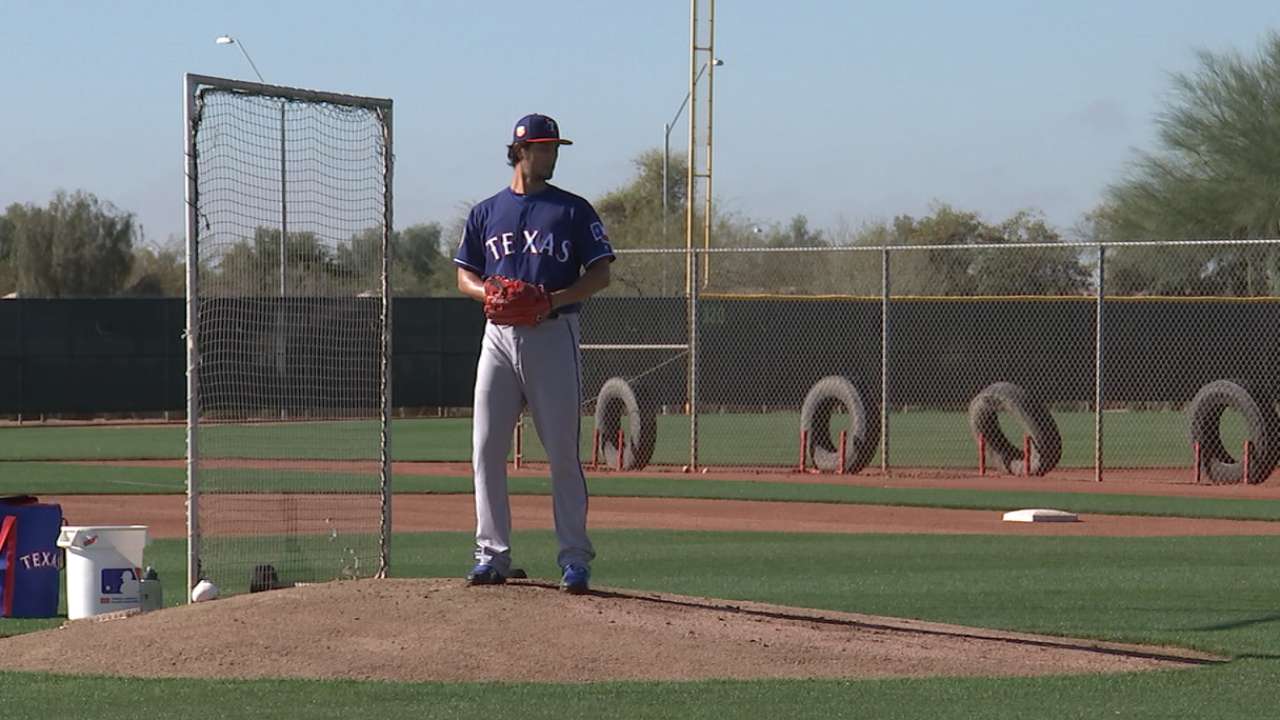 SURPRISE, Ariz. -- Rangers pitcher Yu Darvish threw five minutes of live batting practice Monday, the first time he has faced hitters this spring.
Hanser Alberto and Nomar Mazara were among the hitters facing Darvish. Alberto had his bat broken by Darvish on one pitch.
"He needs to get a carbon bat," Darvish said.
• Spring Training: Info | Tickets | Schedule | Gear
Darvish, Martin Perez, Sam Dyson and Alex Claudio threw Monday. They are the scheduled pitchers for the first Cactus League game Saturday against the Royals with Darvish getting the start. Darvish and Perez are down for approximately two innings and 30 pitches.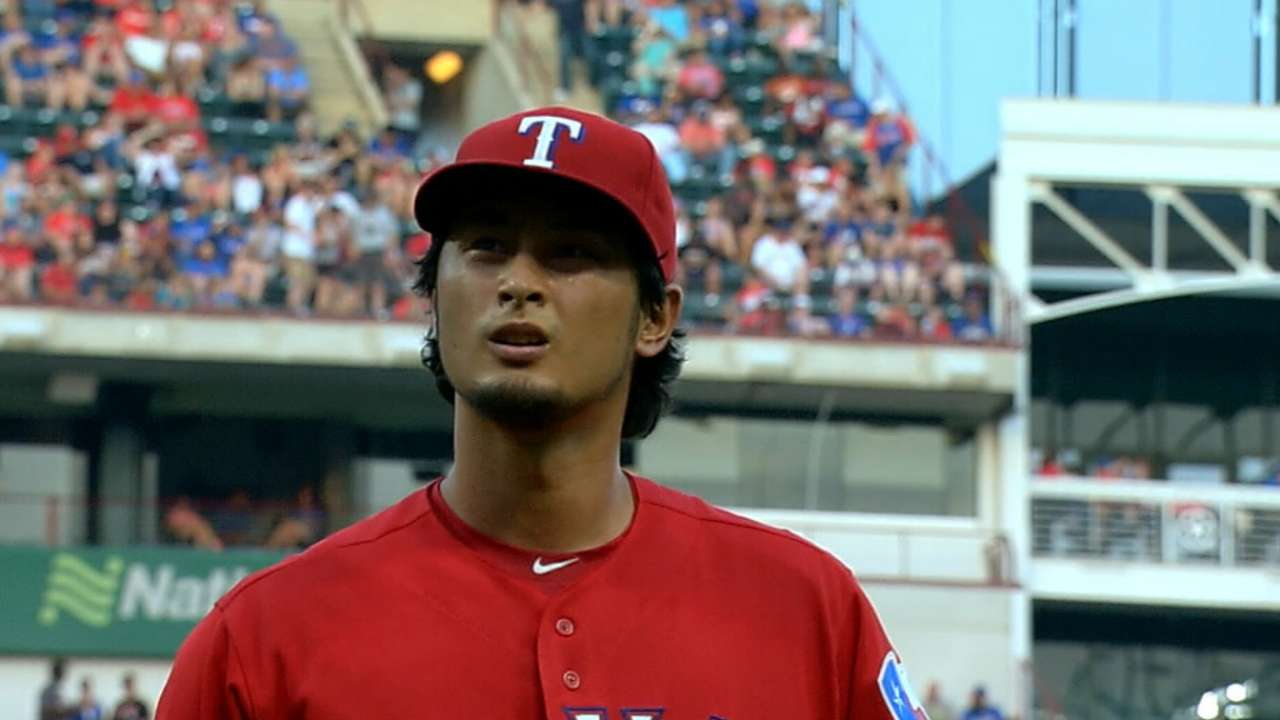 Jonathan Lucroy was behind the plate for Darvish's outing Monday. Lucroy said he is trying to catch Darvish as much as possible before he joins Team USA for the World Baseball Classic.
"I'm going to be with him every game during the regular season, so it's important to get a feel for him," Lucroy said. "The key with him is to find how he is feeling from day to day. One day he may feel one pitch is better than the other, four days later, he might feel better with the other. It's all about communicating with him."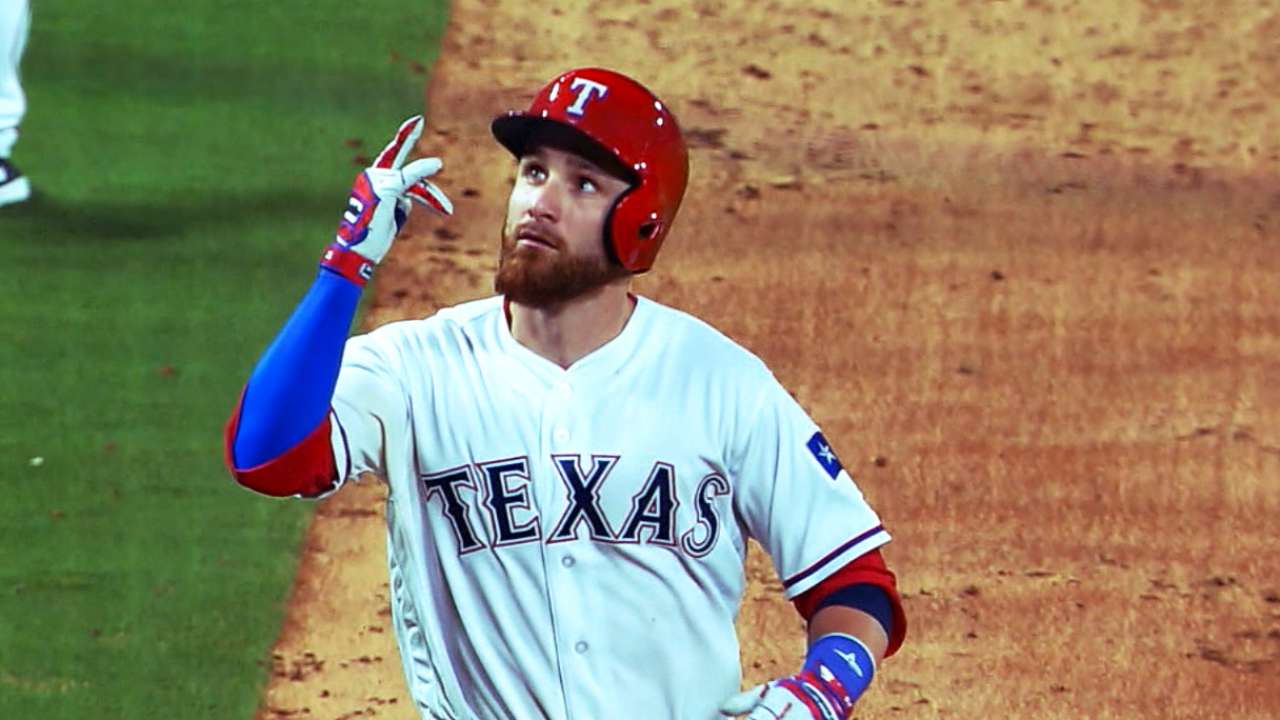 The most important pitch right now seems to be the split-fingered fastball, which Darvish stopped throwing after Tommy John elbow reconstruction surgery, but he wants to bring it back into his repertoire. He got swing-and-miss and ground balls on it Monday.
"I feel comfortable with the split-finger," Darvish said.
Rangers beat
• Mike Matuella, the Rangers' No. 13 ranked prospect, threw off the mound for the first time this spring. Matuella was the Rangers third-round pick in the 2015 Draft out of Duke University. He who was shut down last season because of elbow problems.
• Former Major League pitchers Blake Beavan, Kameron Loe, Kyle Drabek, Justin Masterson and Jose Veras were among those who attended the Rangers tryout camp hoping to get a Minor League job. There were approximately 70 players and pitchers at the tryout.
• Pitching coach Doug Brocail said closer Dyson is making progress on his slider as is Perez, who is trying to work on a curve ball.
T.R. Sullivan has covered the Rangers since 1989, and for MLB.com since 2006. Follow him on Twitter @Sullivan_Ranger and listen to his podcast. This story was not subject to the approval of Major League Baseball or its clubs.