Nathan confident in another comeback bid
After second Tommy John, reliever looking to make Nats' bullpen
WEST PALM BEACH, Fla. -- Non-roster invitee Joe Nathan is hoping to make a second comeback late in his career following Tommy John surgery. He did it once before, and the 42-year-old right-hander, a 16-year veteran, hopes to pitch at least another season, which would make the Nationals his sixth Major League club.
Nathan threw what he described as an "easy" bullpen on Monday -- about 20 pitches -- and came away feeling great.
"Pretty easy day, just made sure my stuff was kind of in the zone when I wanted to," said the six-time All-Star, who led the American League in games finished with 61 back 2006.
His 377 career saves ranks eighth all-time.
"For the most part, I threw strikes; didn't throw too many breaking balls,' Nathan said. "But mixed in sinkers, change."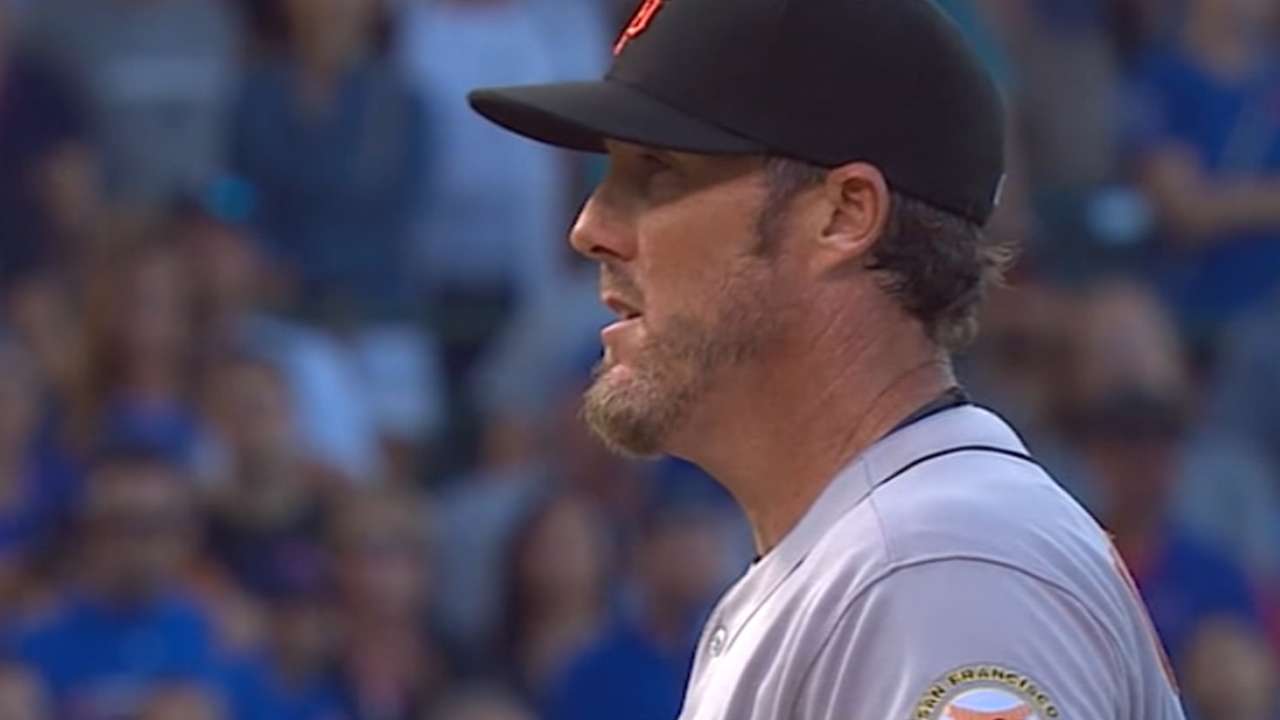 The changeup is a pitch he said he's worked on all his life, but he just now feels confident enough to throw it with regularity. And that could make Nathan nasty out of the bullpen, even into his 40s.
"I said it before: Age is a number," Nathan said. "If you can keep moving and keep going, don't stop. Obviously there's going to come a time when things are going to stop, and I'm going to have to slow things down a bit. When that comes, I'll be home and enjoying the home life and the next chapter, whatever that is."
But that doesn't appear to be anytime soon. Last year was key in continuing Nathan's career. He erased a lot of question marks about his arm, coming off his second surgery in late April 2015. Nathan came back well ahead the original 18-month timetable, allowing him to throw some innings at the end of last season for the Cubs and Giants.
"If I didn't pitch last year, it would have probably been near impossible to sign on with a club this year," Nathan said. "So I just pushed [the return] ahead a little bit, and fortunately, my arm responded to it and allowed me to get 20-something innings in last year. That was a big 20-something innings for me to come back this year with some confidence."
Two years at Texas with current Nationals pitching coach Mike Maddux also helps Nathan stay positive.
"That, along with Dusty and this club, having Maddux here is definitely a huge piece for me," Nathan said. "To know him and know what he expects of you, know how he runs his Spring Training.
"[Maddux] also knows me very well. He had me at an old age [in Texas]. Those were two of my better seasons, and at an old age, so he has a pretty good knowledge of what I do well and what I don't do so well."
Nathan said he has no thoughts about his possible role with the Nationals other than to make it the best team it can be.
"First and foremost, I want to make the club, and then we'll go from there," he said.
Glenn Sattell is a contributor to MLB.com. This story was not subject to the approval of Major League Baseball or its clubs.