Recovering Wright, Pomeranz throw off mound
Pair of 2016 All-Stars competing for spots in crowded Red Sox rotation
FORT MYERS, Fla. -- For two Red Sox starting pitchers coming off injuries and hoping to win spots in the rotation, Monday was a good day.
Side by side, Steven Wright and Drew Pomeranz threw off the mound for the first time this spring. And they both did so with no pain.
Both pitchers were All-Stars last season only to have injuries slow them in the second half.
• Spring Training: Info | Tickets | Schedule | Gear
Wright had right shoulder bursitis that was caused by a rare pinch-running appearance at Dodger Stadium on Aug. 7. Pomeranz pitched through his left elbow discomfort.
For Wright, this was his first time pitching off a mound since he threw before one of the Division Series games in Cleveland in October.
"Encouraging," said Red Sox manager John Farrell. "I thought Steven Wright today was unrestricted. He was out over his front side with good extension. He was able to throw both his fastball and knuckleball today. He didn't speak of any lingering issues with his shoulder. A very productive and positive day for Steven."
• Sox savor Sale's skills in first live BP of spring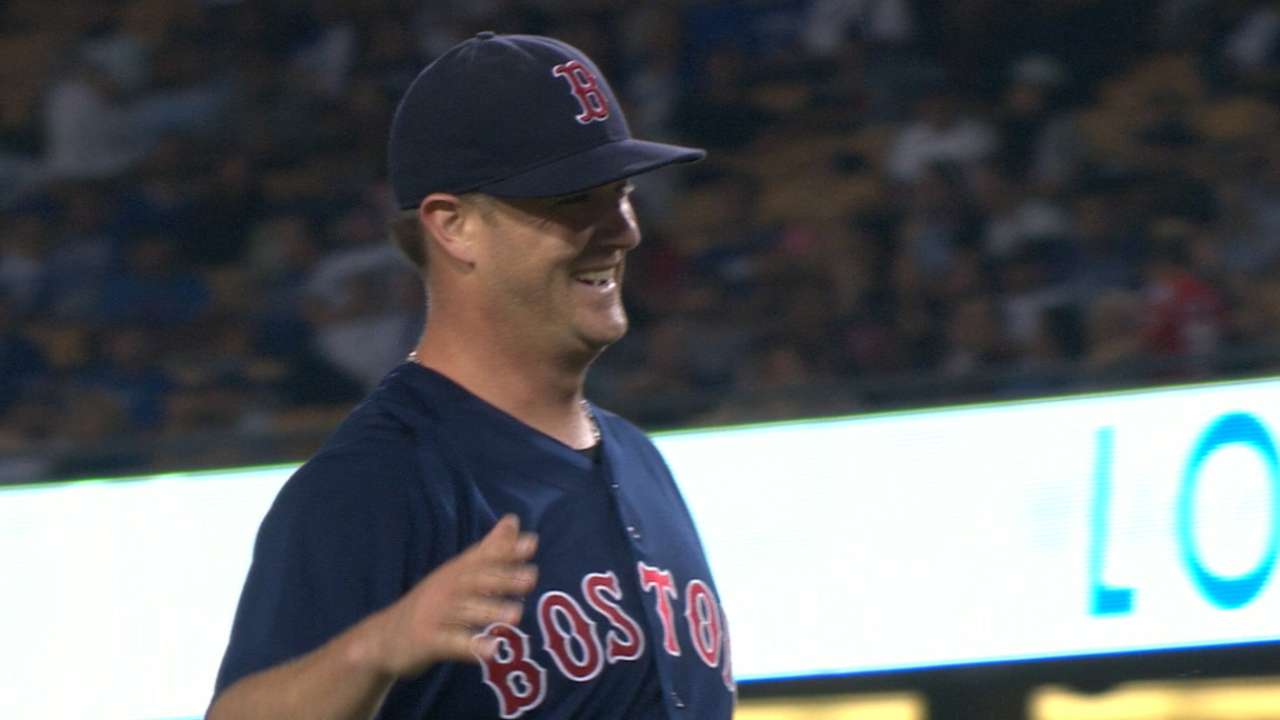 Wright, Pomeranz and Eduardo Rodriguez are competing for the final two spots in the rotation.
"I was just excited to get off the mound," said Pomeranz. "I've been taking it pretty easy, probably easier than I wanted to. But we talked about how I've missed so much time, but there's really no reason to be ready so early. But I feel good. I think that was probably a little more than they expected me to do, but I was just trying to be smooth, and it was coming out good, so I feel great."
Wright and Pomeranz both feel they'll have plenty of time to be ready for the start of the season.
"Obviously I would like to be out there throwing live BPs and stuff, but I feel like we're in a good position to keep going forward," said Wright. "If I can stay on the track I'm on, I see no reason why I shouldn't be ready."
Pomeranz had a stem cell shot in his left elbow after the season.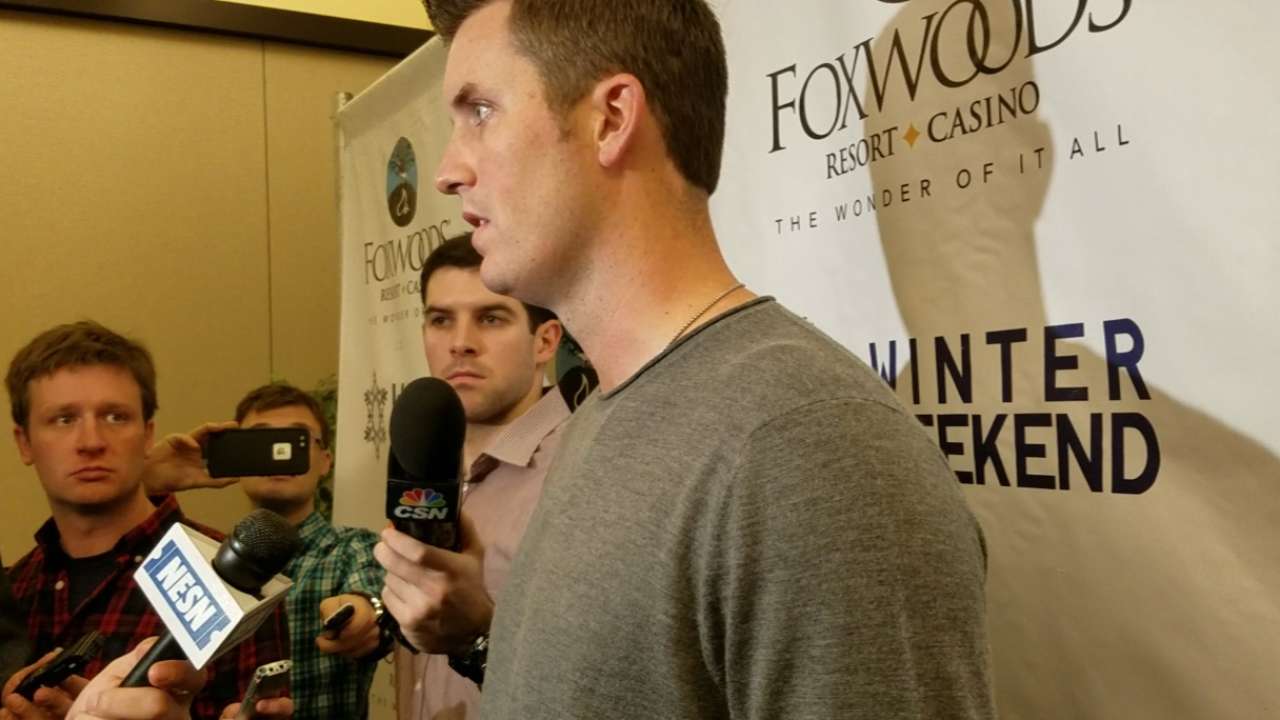 "It was pretty painful to be honest," Pomeranz said. "I heard PRP is pretty painful too. The way they do it is they kind of scrape the tendon, the flexor, to create some bleeding I guess, and then they shoot the stem cells on top so I guess your body knows to heal there. I was fine five minutes into it, then about 20 minutes later I couldn't bend my arm for like five days. I've heard some guys say [with] PRP it's like that for a few weeks. Mine wasn't that bad, probably just like five or six days."
The forearm is no longer an issue.
"Yeah, everything feels good," Pomeranz said. "Like I said, I feel great."
Ian Browne has covered the Red Sox for MLB.com since 2002. Follow him on Twitter @IanMBrowne and Facebook. This story was not subject to the approval of Major League Baseball or its clubs.