Rizzo: Nationals ready to put on show in 2017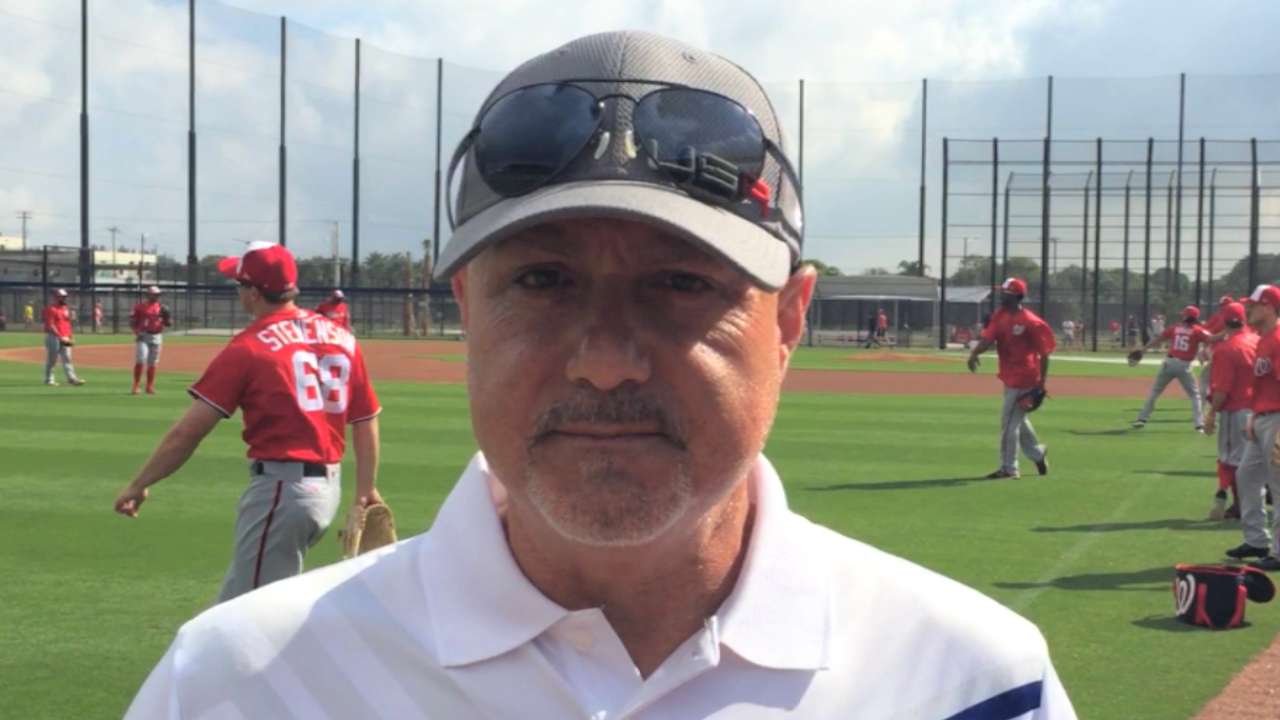 WEST PALM BEACH, Fla. -- With Presidents Day today and Spring Training just beginning to kick into full gear, who better to combine the two than Mike Rizzo, the Nationals' president of baseball operations and general manager.
Rizzo was promoted as the interim general manager in 2009 and later that year became the full-time GM. A year later, he was promoted to president of baseball operations. Since then, he has transformed the Nats into one of the winningest franchises in baseball.
MLB.com asked him to provide his three main messages to Nationals fans going into the 2017 season, and here's what he had to say:
"All right, Nats fans, I think message Number 1 is we have a great, talented, energetic group of players here that are ready to compete for the National League East championship and beyond.
"Two, we've opened this wonderful, new, beautiful facility here in West Palm Beach that we'd love to show off.
"And three, can't wait to get back to Washington, D.C., with the best fan base in all of baseball, and put a good show on for you guys and win a lot of baseball games."
Jamal Collier covers the Nationals for MLB.com. Follow him on Twitter at @jamalcollier. This story was not subject to the approval of Major League Baseball or its clubs.