Rosales, A's celebrate Glove Day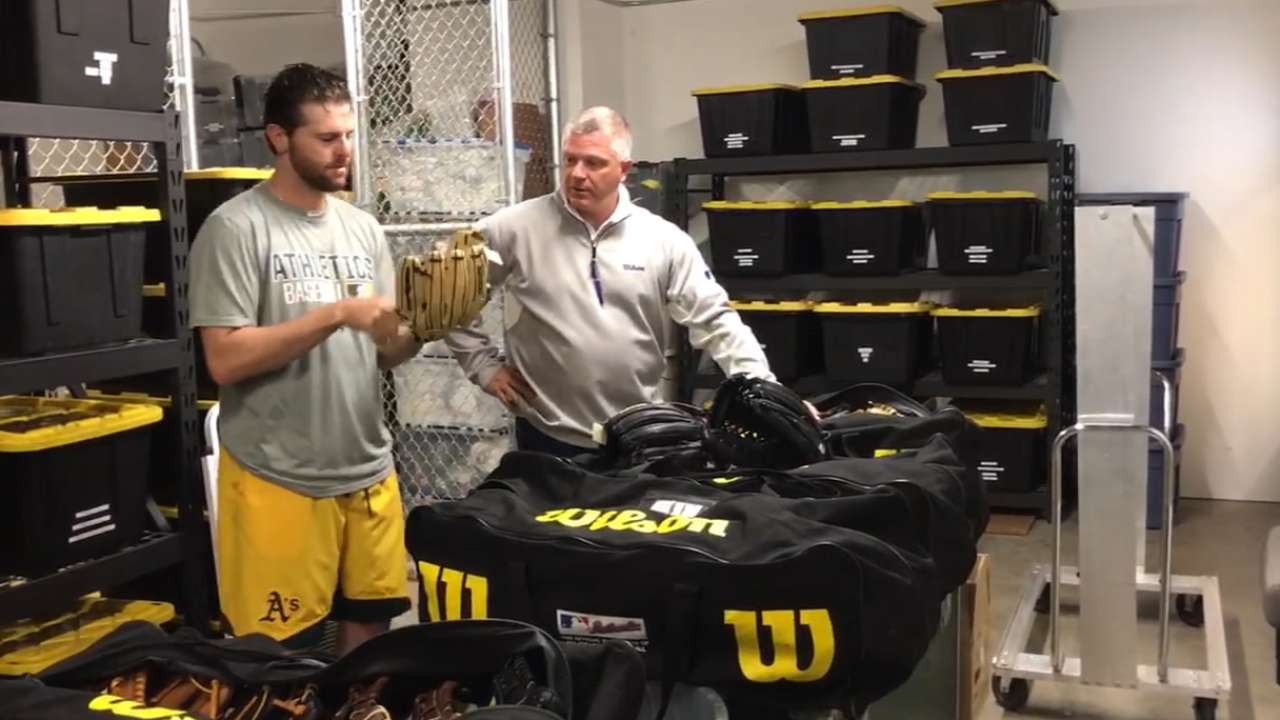 MESA, Ariz. -- A's super-utility man Adam Rosales isn't so much attached to his gloves, but he still enjoys the day he receives his new ones from Wilson each spring, as he did Sunday morning.
Rosales signed on with Wilson in 2010 and has since sported three custom-designed gloves, one each molded for the infield, outfield and first base.
The process involves going online and entering a bevy of personal specifications and preferences, including style and color of the leather, laces and stitching, and placement of name and logo.
"It's like being a graphic designer for a couple hours," Rosales said. "I like doing it. There's a ton of different options."
• A's Spring Training: Schedule | Information | Tickets
Rosales typically reorders the same tan-colored infield and first base gloves he designed years ago, but he switched up the look of his outfield glove this season after teammates kept telling him it looked like it was from the 1970s because it was so brown.
"It's more simple, more black, so I can hide myself out there," Rosales said, smiling.
The others, though?
"I like the way they look," Rosales said. "If it's not broken, don't fix it, right? And I always get compliments on my glove."
A's outfielder Matt Joyce, infielders Joey Wendle and Renato Nunez and pitchers Daniel Mengden and Zach Neal also partner with Wilson and picked up their gloves Sunday morning, when Wilson representatives set up shop in the back of the A's clubhouse.
Jane Lee has covered the A's for MLB.com since 2010. This story was not subject to the approval of Major League Baseball or its clubs.