Kaval out to improve Coliseum fan experience
A's president discusses ongoing search for new stadium location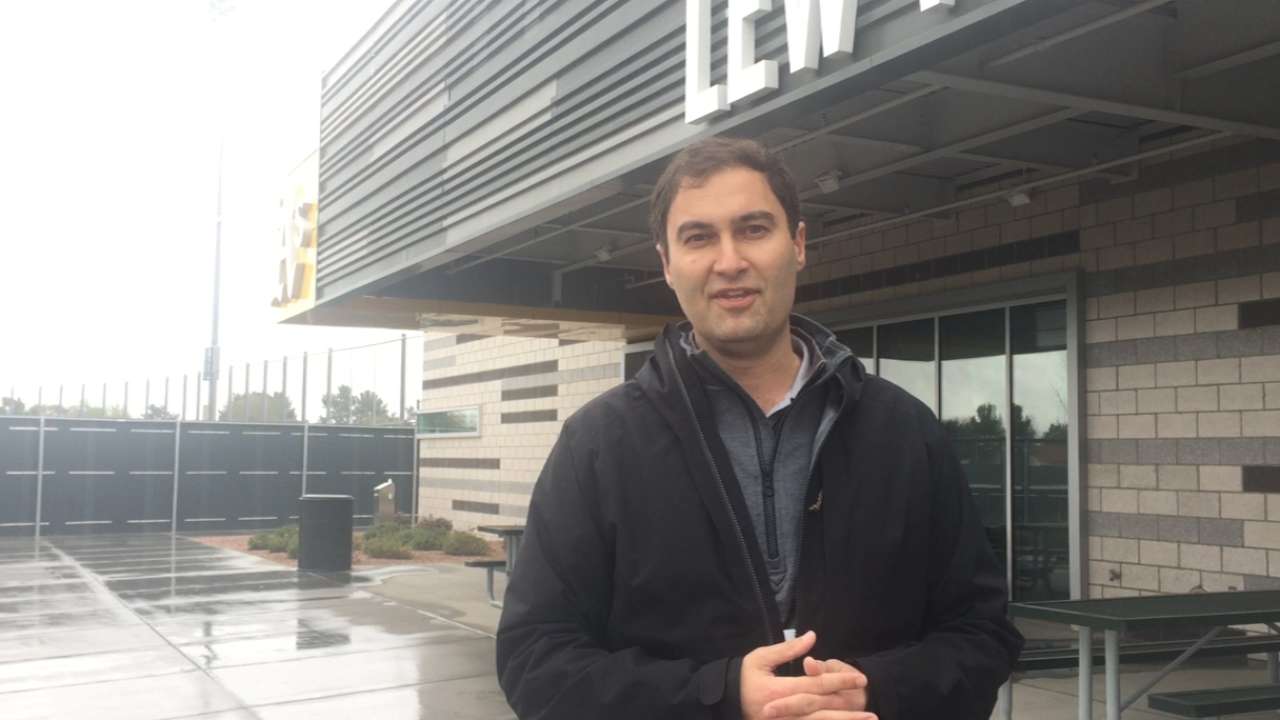 MESA, Ariz. -- The Coliseum food scene is getting a makeover under the watch of new A's president Dave Kaval, who is making good on his promise to improve the fan experience and embrace the club's history while waiting for a new stadium in Oakland to take shape.
"People were not satisfied with the food experience," said Kaval, who opens his doors to fans during weekly office hours.
Kaval, in Arizona for a few days to acclimate himself to the A's Spring Training facilities, will be introducing gourmet food trucks to fans this year, with between eight and 16 expected to be set up on the plaza between the Coliseum and Oracle Arena as part of an area newly named Champions Pavilion.
• A's Spring Training: Schedule | Information | Tickets
The pavilion, which will feature flags from all nine team titles, dating back to the Philadelphia A's, will also feature games -- among them bocce ball and corn hole -- and a beer garden, along with a big video board that will allow fans to enjoy the new amenities without missing any A's action.
"It's creating that festival kind of atmosphere that enhances the fan experience," Kaval said. "We need to be trying new ideas and bringing new options to our fans. I think if we do that we'll especially attract some of the younger, millennial fans that are just moving to Oakland and wanting to create a connection with a pro sports team."
Then there's Shibe Park Tavern, aptly named after the franchise's former home in Philadelphia. Formerly the West Side Club, which was completely gutted in the winter as part of a $1 million renovation, the tavern will not only feature 24 beers on tap, but also artifacts obtained from the Philadelphia Historical Society, including bricks and memorabilia from the old ballpark.
Kaval and Co. also invested upward of $700,000 into the concession stands, ensuring that the many ballpark staples are prepared in those stands, rather than dozens of steps away at the kitchen level. An updated menu of these offerings will be released in a few weeks, he said.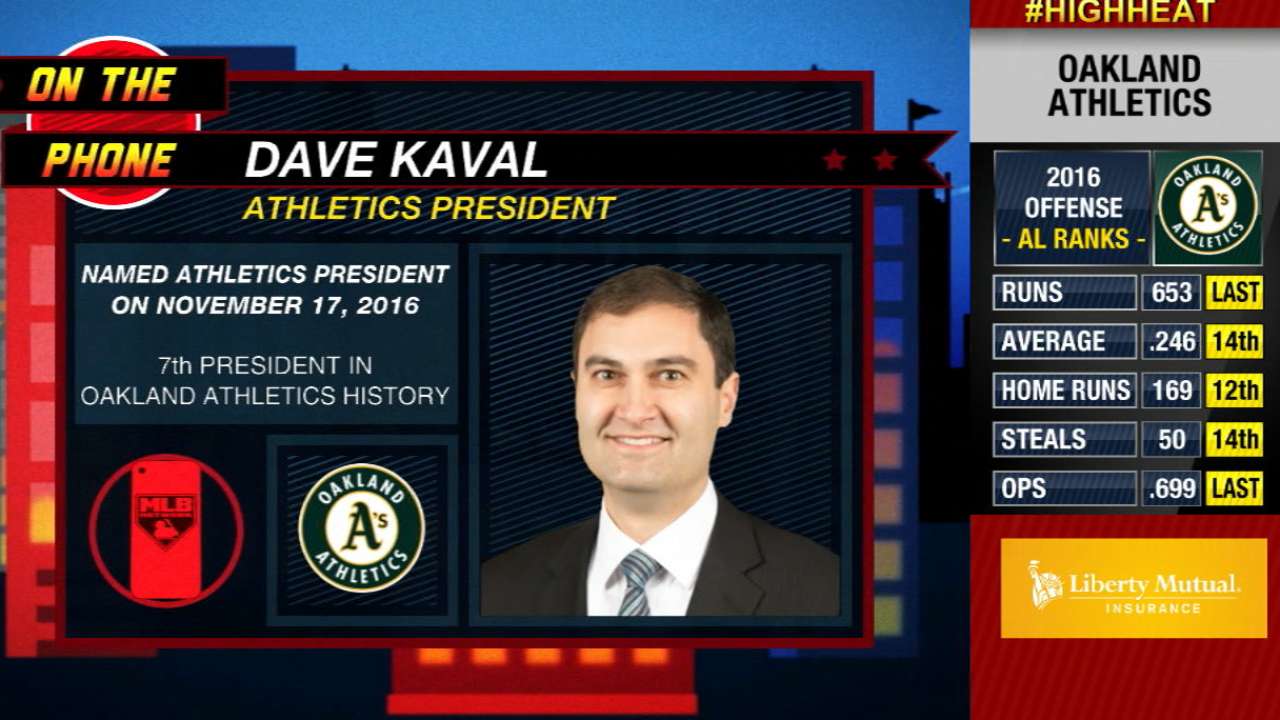 A's manager Bob Melvin lauded Kaval's efforts at the Coliseum, saying, "We're there until we're not. I think a lot of times you can get caught up in, 'OK, when we get a new ballpark, we'll do this,' but we're going to be there for a period of time, so I appreciate the fact that he's trying to spruce it up a little bit for our fans, give them more options and just create a better atmosphere at our ballpark."
Meanwhile, Kaval said the team continues to do its research on four potential sites for a new stadium: the current Coliseum location, Howard Terminal, Laney College, and areas around Lake Merritt. He noted that the Oakland Raiders' plans -- the NFL team is mapping out a move to Las Vegas -- have no impact on their own.
"We're grinding it out with all the different consultants … and basically determining what site makes the most sense while at the same time soliciting a lot of input and feedback from the community and fans about the different locations," Kaval said. "It's an important process to make sure that we arrive at the best solution for the club and the community, and we're going to continue to do that over the course of the next couple months."
Jane Lee has covered the A's for MLB.com since 2010. This story was not subject to the approval of Major League Baseball or its clubs.