Williams: Reds have 'optimism for future'
President of baseball operations seeing payoff of business investments, young talent acquisitions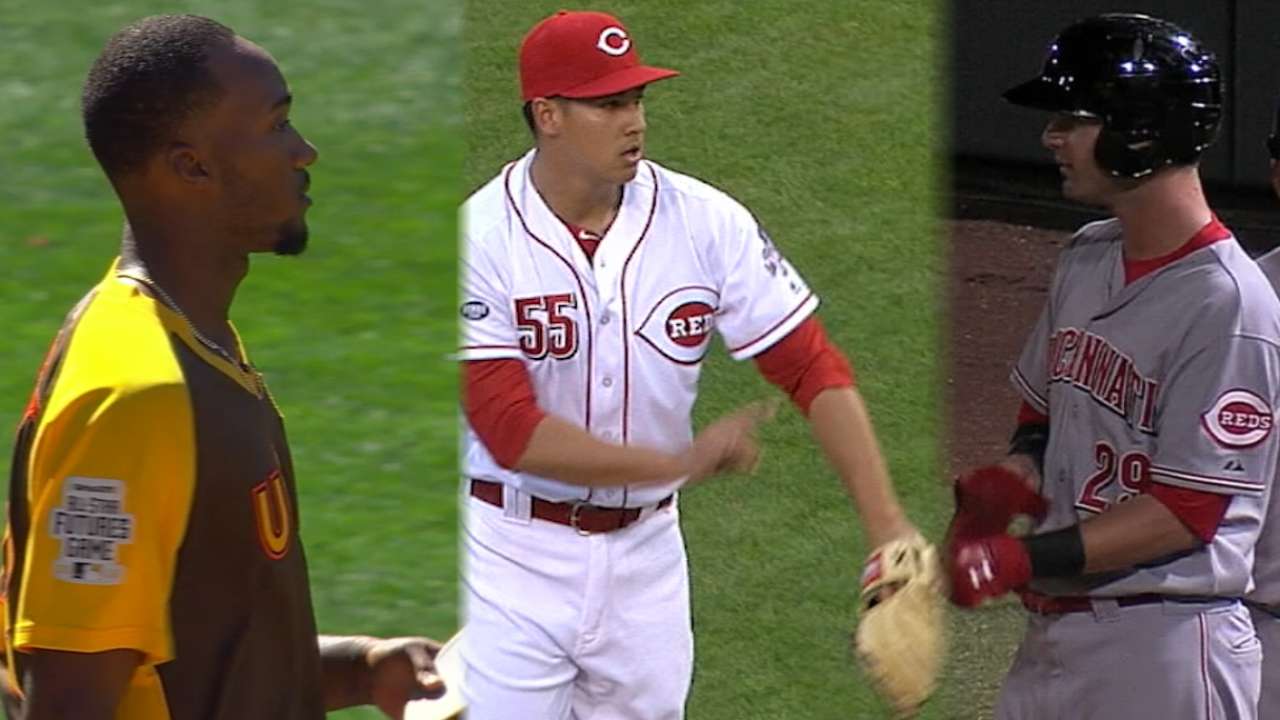 GOODYEAR, Ariz. -- Dick Williams is in his 12th season with the Reds, his second as general manager and first as the president of baseball operations for the club.
Williams took over the baseball department from Walt Jocketty after the 2016 season and added the title of president in December.
To mark Presidents Day, MLB.com asked Williams to convey three main messages to Reds fans going into the 2017 season. Here is what he had to say:
"We have a great story to tell our fans about the progress we are making. First of all, this year will see significant new investments in the infrastructure of our business. These types of investments are made behind the scenes, but the benefits will be felt for years to come. We committed lots of incremental financial resources to player development -- investing in additional coaches at each level, better nutrition for our players and personal development tools such as leadership training. In scouting, we initiated a presence in the Pacific Rim, increased the size of our Latin scouting staff and have added scouts domestically. This should help us continue to be opportunistic, especially in a year where we have a high first-round Draft pick. Other areas of infrastructure that are seeing significant growth are our analytics capabilities and sports science. We are adding people and products in these areas to give our players additional tools with which to compete.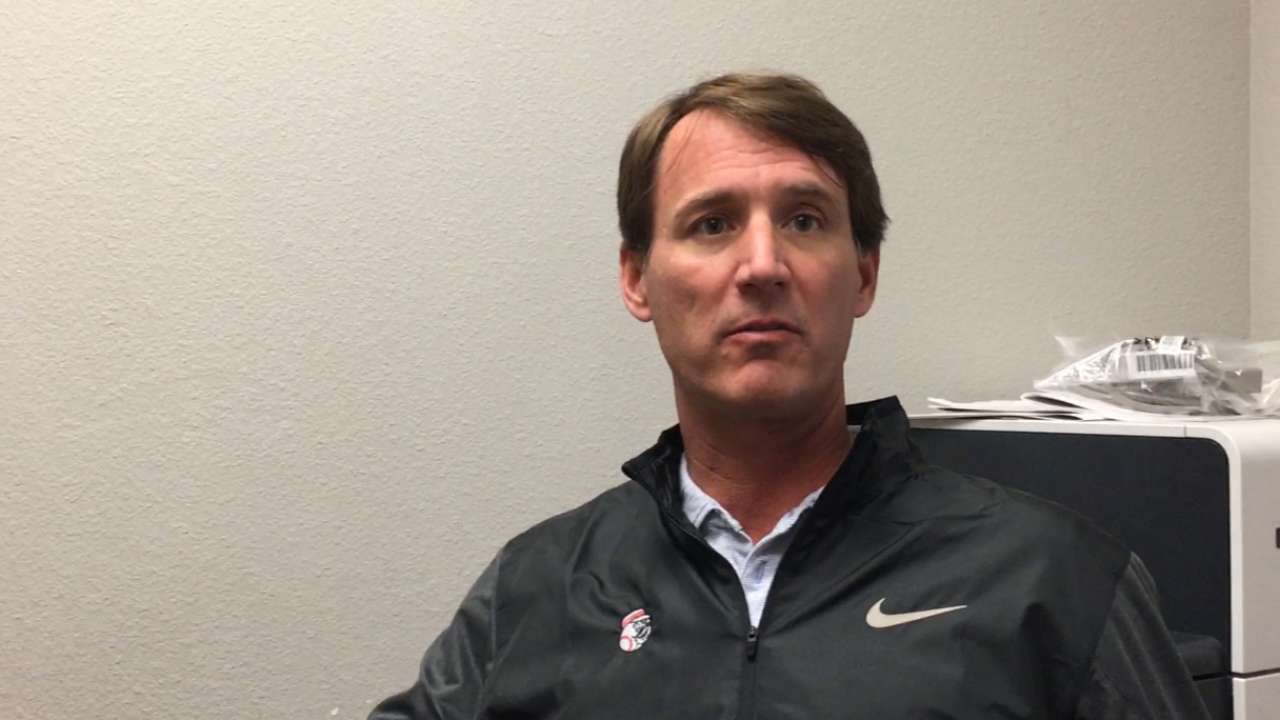 "Second, I would tell the fans that this was one of the most impactful years our franchise has had in terms of amateur talent acquisition. Through the domestic Draft, we added players like Nick Senzel and Taylor Trammell, who most scouting services had ranked as two of the top fifteen players available this year, as well as Chris Okey, Nick Hanson, Scott Moss, Ryan Hendrix and many others. We followed the Draft up by signing T.J. Freidl as an undrafted free agent -- a player we thought was a high-round talent. Internationally, we signed two of MLB.com's top seven prospects: Cuban shortstop Alfredo Rodriguez and right-handed pitcher Vladimir Gutierrez. We also received multiple talented young players, such as Jose Peraza and Dilson Herrera, back in trades over the past year or so.
"Hopefully, the third message is one of optimism for the future. It will be exciting to watch a young roster play this year. We hope to see Major League debuts at some point by some of our top prospects, like Amir Garrett and Jesse Winker. Players like Cody Reed, Robert Stephenson, Peraza and Scott Schebler made it up last year but still don't have a full year of service in the big leagues. Adam Duvall, Michael Lorenzen, Brandon Finnegan, Raisel Iglesias, Tucker Barnhart, Eugenio Suarez, Billy Hamilton and Anthony DeSclafani all have just a couple seasons under their belts. They should be growing into the players we hope they can be over the next season or two. Our fans have the chance to see them mature and develop, hopefully, into tomorrow's stars. With a young roster, there are no guarantees other than that the team should be very interesting to watch."
Mark Sheldon has covered the Reds for MLB.com since 2006, and previously covered the Twins from 2001-05. Follow him on Twitter @m_sheldon and Facebook and listen to his podcast. This story was not subject to the approval of Major League Baseball or its clubs.