Servais embraces Mariners' high expectations
Second-year manager delivers state-of-the-team address on Sunday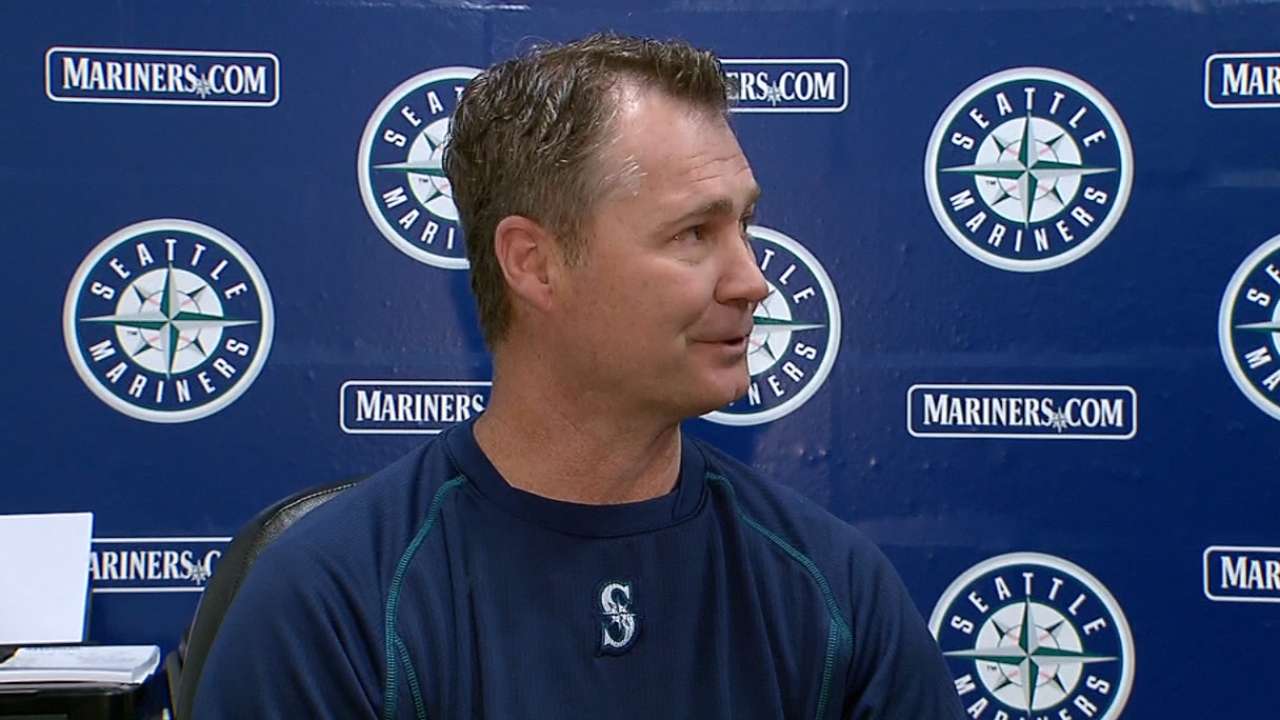 PEORIA, Ariz. -- A busy offseason for a team that just missed the playoffs last year has raised expectations and pressure on a Mariners club that hasn't made the postseason since 2001. But second-year manager Scott Servais said that is a welcome feeling, as his group took the field for its first full-squad workout of the spring on Sunday.
Of the 61 players in camp for the initial workout, 26 were brought in this offseason by general manager Jerry Dipoto. Only nine players who were on the 40-man roster when Dipoto took over 17 months ago are still with the club. But with new players has come an increased belief that the Mariners are poised to take the next step after improving by 10 wins to 86-76 last year.
"Pressure is a privilege," Servais said. "That's my take on it and where we're at. Expectations are great. That's what we're shooting for. That's what Jerry spent all offseason working on, was to get our team a little better. It's a good thing. We have a tough division, there's no doubt. Other teams got better, as well."
• Mariners Spring Training: Schedule | Information | Tickets
Servais met with his full squad for the first time prior to Sunday's workout and gave his first state-of-the-team talk. He said he wasn't as nervous as his first team meeting a year ago when he was new to the job, but adrenaline was still flowing as the long season got going.
"Always," Servais said of the first-day-of-school feeling. "There are some common themes. I'm not really going to change. We did a lot of very positive things last year, and I've added a little bit to it. And there's a little different feel to it based on the experience level we have in the room, and the talent level is up. I think we're a little better than we were last year."
Just as a year ago, much of the early focus for Servais will be getting new players comfortable and acclimated to the coaches and each other. The team has players from 11 countries in camp -- the U.S., Canada, Dominican Republic, Venezuela, Puerto Rico, Japan, Brazil, South Africa, Panama, Mexico and Cuba.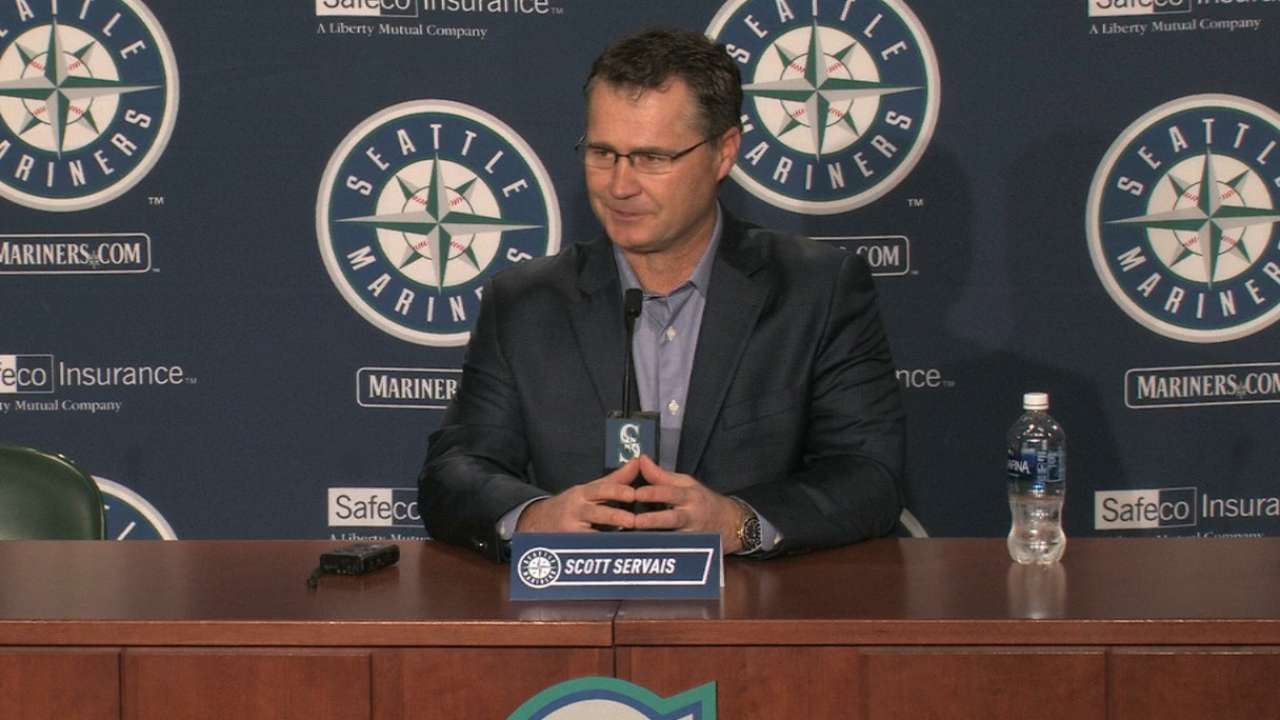 "I'm really excited to meet everybody and start learning the Mariners way of baseball," said outfielder Mitch Haniger, one of 15 players acquired by trade during the offseason who are in camp. "You find little differences with every organization, so I think it'll be good to blend in with this group."
The Mariners' core nucleus remains intact with veterans Robinson Cano, Nelson Cruz, Kyle Seager and Felix Hernandez leading the way. And Servais has been pleased to see that group show up in excellent physical condition.
"They're excited. They look in great shape," Servais said. "The guys that were with us last year, and we're used to seeing all the time, they are certainly driven I think to take the next step here. Hopefully 2017 can be a special year for us."
Greg Johns has covered the Mariners since 1997, and for MLB.com since 2011. Follow him on Twitter @GregJohnsMLB and listen to his podcast. This story was not subject to the approval of Major League Baseball or its clubs.