Gattis says sore shoulder feeling better
Astros catcher plays catch, not limited in hitting drills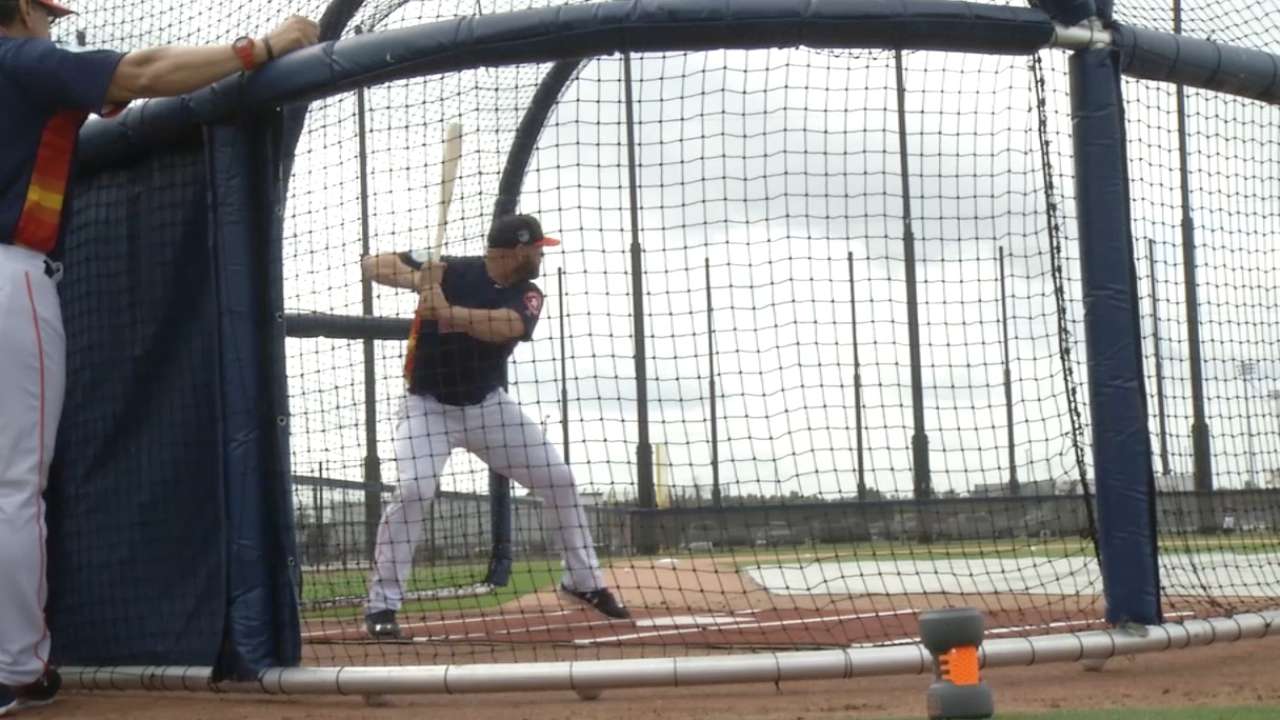 WEST PALM BEACH, Fla. -- Astros catcher Evan Gattis played catch at short distances as he tries to recuperate from a sore right shoulder that forced him to get an anti-inflammatory injection last week.
Gattis, who was limited last spring after undergoing hernia surgery, has been catching bullpen sessions the past few days, but hasn't been throwing the ball back to the pitcher. A coach has been set up next to him so he can give him the ball and allow him to throw it back.
He said he threw about 15 balls at 60 feet and 15 more at 75 feet early Sunday.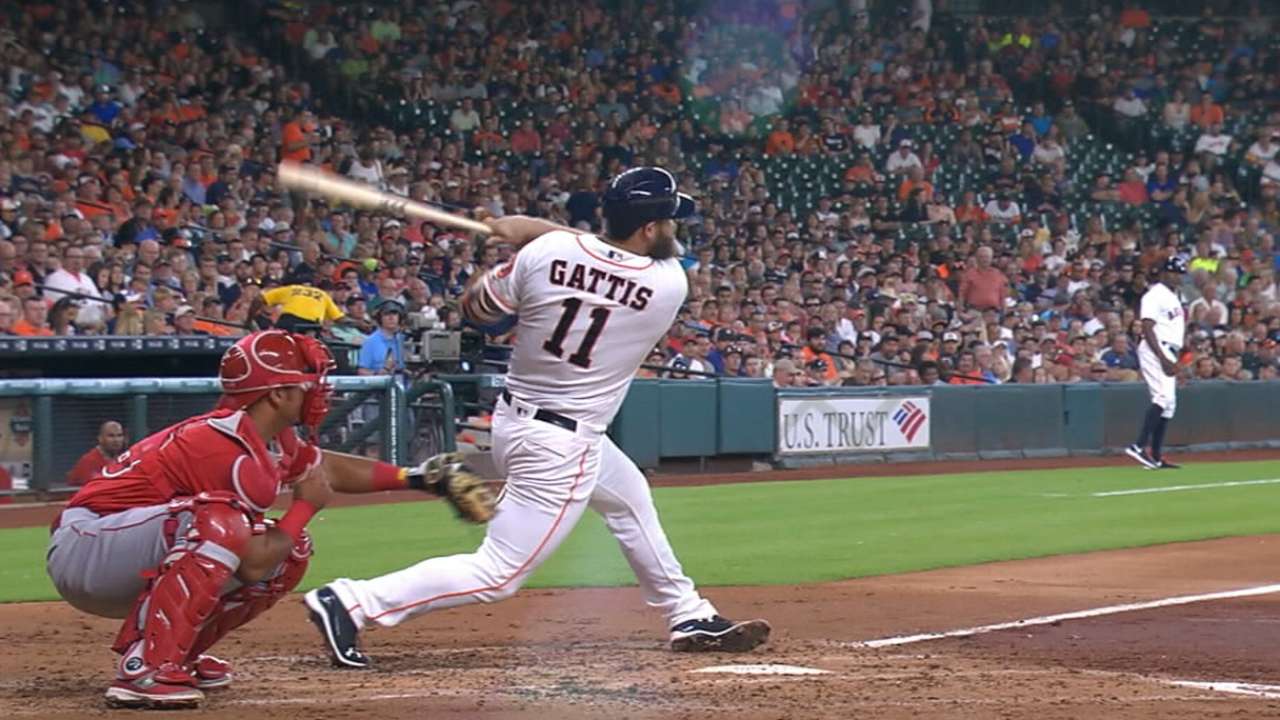 "I felt better than it did [Saturday], which is a good sign," he said. "I have to keep taking it as small steps and not try to get away with whatever I can. Just take it slow, and I'm excited and optimistic."
Gattis hasn't been limited in hitting drills, which is a good thing. He said he feels really good at the plate for this time of year. Gattis hit .210 in the first half of last year, before a bang-up second half in which he hit .279 with 23 homers and 48 RBIs in 80 games from June 18 on.
"This has been the best I've ever had approach-wise that I've felt like coming into [camp]," Gattis said.
Last year, he hit .251 with a career-high 32 homers and 72 RBIs, breaking the club's single-season homer record for a catcher with 19. In 2016, he finished second on the team on OPS behind Jose Altuve (.826) and hit .295 with 10 doubles and 41 RBIs in 55 games at catcher.
Brian McTaggart has covered the Astros since 2004, and for MLB.com since 2009. Follow @brianmctaggart on Twitter and listen to his podcast. This story was not subject to the approval of Major League Baseball or its clubs.