Toe tap and all, Gant a versatile asset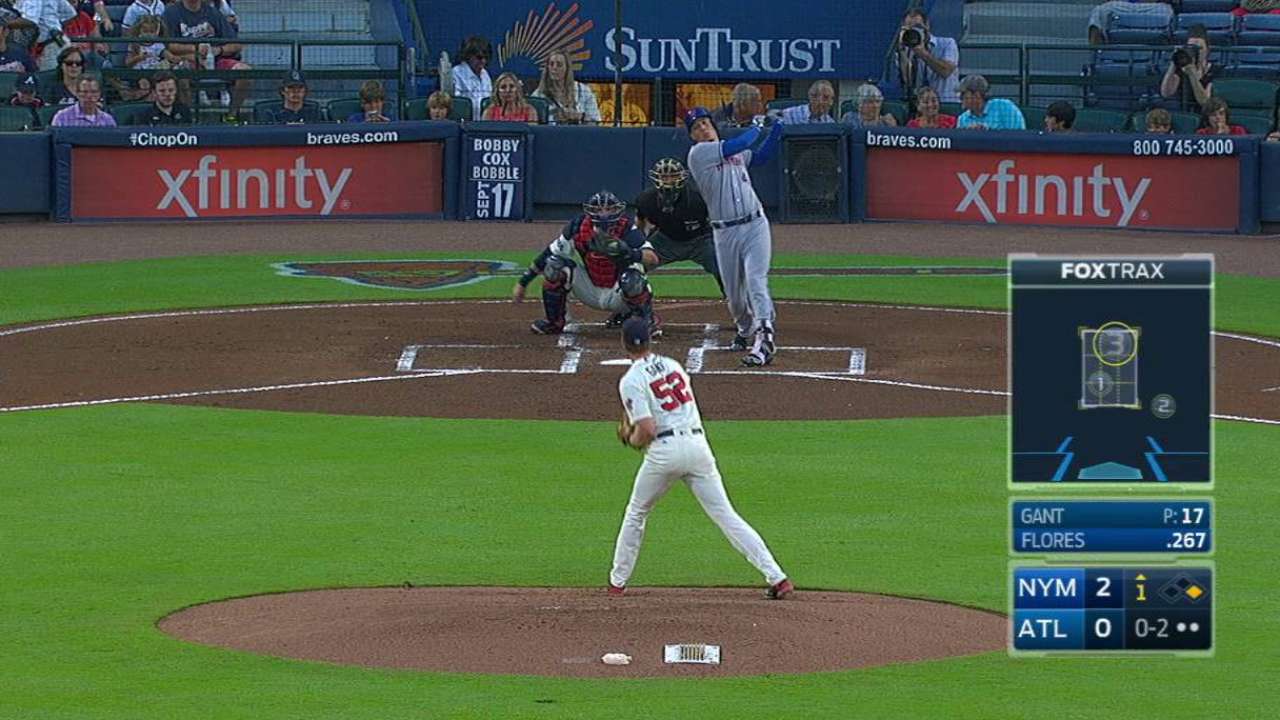 JUPITER, Fla. -- John Gant didn't immediately make the connection several years ago when a fellow Mets Minor Leaguer started mimicking another by playing around with a delivery that featured an added toe tap and pause.
Gant watched, unaware of which pitcher was being imitated.
He had to be told that it was him.
The unorthodox motion is not the one scouts saw before the Mets drafted the right-hander in the 21st round of the 2011 Draft. It evolved, unintentionally, but is now the characteristic that most distinguishes Gant, whom the Cardinals acquired when trading Jaime Garcia to the Braves in December.
• Spring Training: Info | Tickets | Schedule | Gear
"It definitely looks different," manager Mike Matheny said. "But whatever makes somebody effective. I don't care what they do."
Matheny got an up-close look at Gant on Sunday, when the 24-year-old faced hitters for the first time in Cardinals camp. Gant is here with a chance to compete for a Major League roster spot and offers the sort of versatility that would allow the club to utilize him in a starting or relief role.
Gant cracked the big leagues in 2016, when he made 20 appearances (seven starts) for Atlanta. He posted a 4.86 ERA and 1.500 WHIP.
Gant's repertoire includes a fastball, changeup and curve. The latter, which accounted for 18.6 percent of the pitches Gant threw last year, is a focus for the righty this spring.
"I think I can definitely improve upon it," Gant said. "At the end of the year, it was coming around a lot more so than at the beginning. I'm just trying to become more consistent."
Gant was one of 13 pitchers to throw live batting practice for the first time Sunday. The others included Adam Wainwright, Jonathan Broxton, Seung Hwan Oh, Matt Bowman, Brett Cecil, Miguel Socolovich, Mike Mayers, Sam Tuivailala, Trey Nielsen, Jordan Schafer, Daniel Poncedeleon and Corey Baker.
Molina returns
Yadier Molina was back in camp Sunday following a two-day return to Puerto Rico. The Cardinals granted permission for Molina to return to his native country to attend the opening games of an amateur team that has dedicated its season to Molina's late father, Benjamin Molina Sr.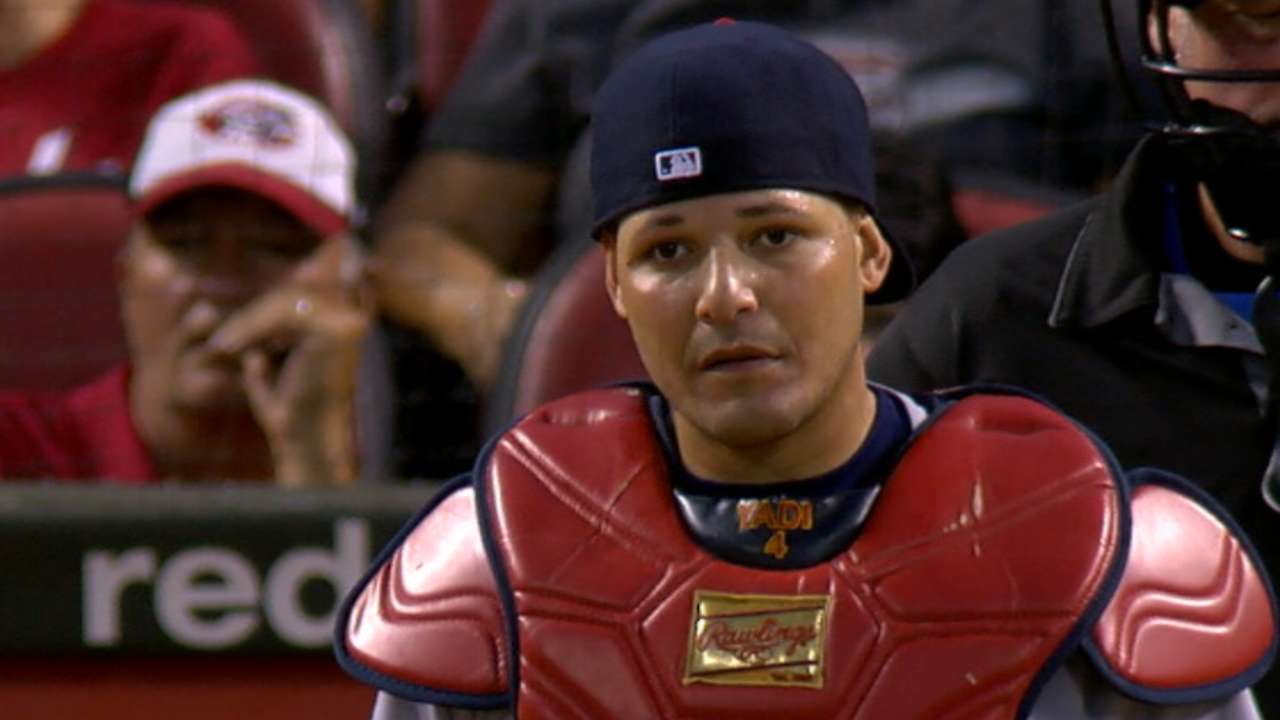 Upon returning, Molina found himself catching Oh's first live batting practice session.
Early birds
As it is now, the club will take the field at approximately 9:15 a.m. ET each day.
"It's just making sure we're maximizing [time] and that guys aren't standing around," Matheny said. "I just believe we have to be real intentional about how we're spending our time and not wasting it."
Jenifer Langosch has covered the Cardinals for MLB.com since 2012, and previously covered the Pirates from 2007-11. Read her blog, follow her on Twitter, like her Facebook page and listen to her podcast. This story was not subject to the approval of Major League Baseball or its clubs.