Tall order for Volquez in first live BP session
Pitcher faces Stanton, Yelich in Spring Training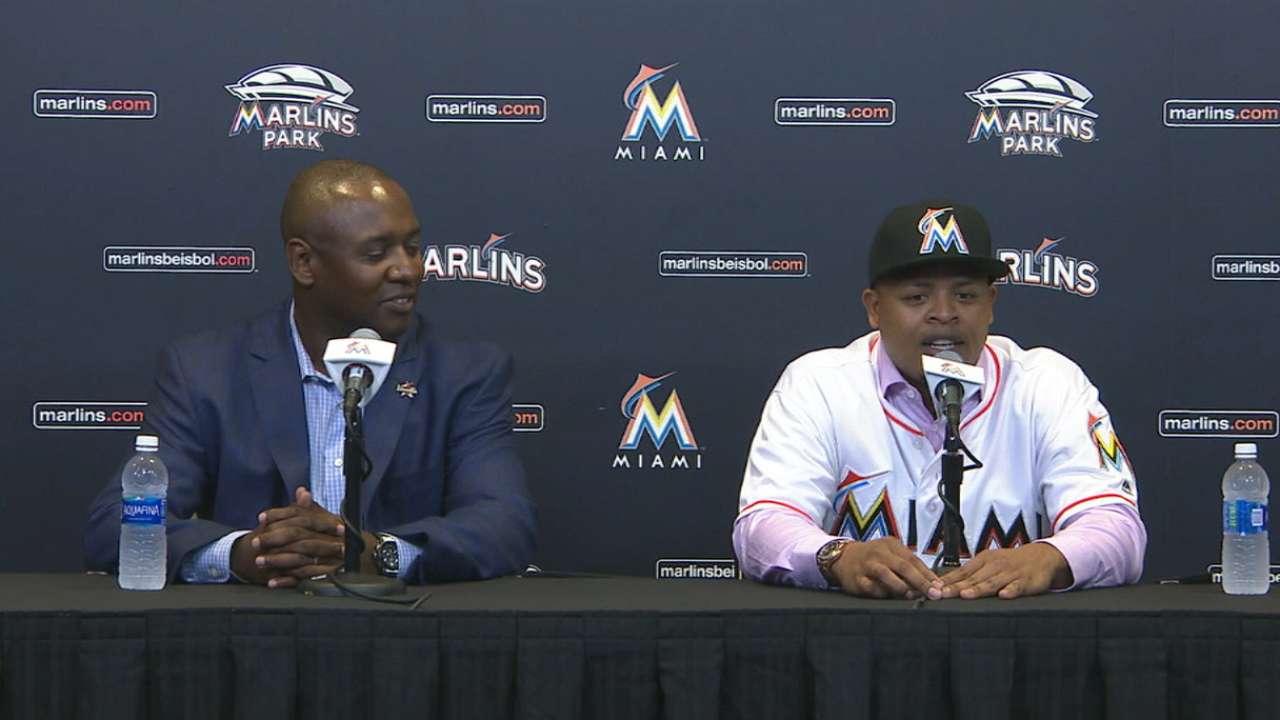 "I got a lot of the tough guys today," Volquez said. "I got Stanton, Ichiro, Ozuna and Yelich. I was like, 'You like me that much?'"
• Stanton says priorities are health, consistency
The first few days of Spring Training have been filled with fundamentals. There's been plenty of pitchers fielding their position drills, and since full-squad workouts began on Friday, infielders and outfielders have broken off into groups.
Hitters had been taking regular batting practice, mostly off the coaches in the cages or on the field.
On Sunday, pitchers were matched up with hitters for the first time.
"It's a little different facing those guys for the first time," Volquez said. "It can be good. It can be bad. It was good for me, first time facing hitter. I'm very happy with what I worked on."
For the most part, hitters track pitches on the first day, and the pitchers were concentrating on throwing strikes.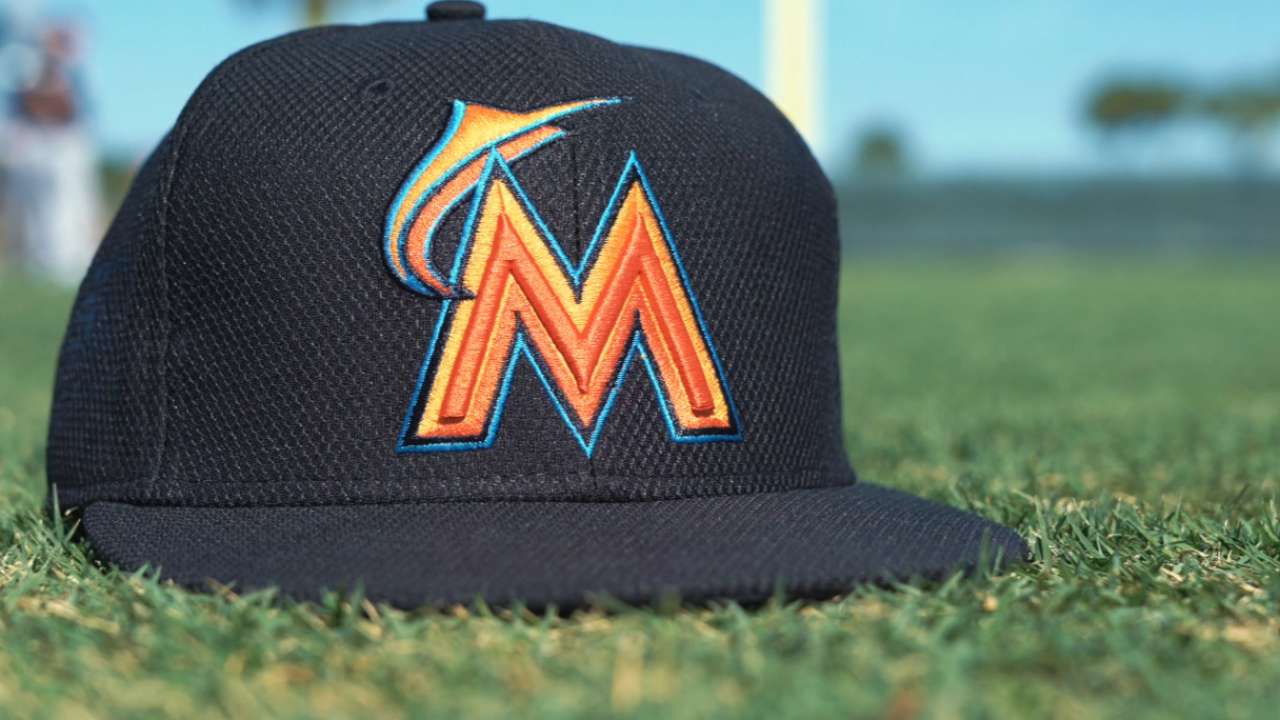 Volquez, who threw 34 total pitches, added he wasn't looking to do too much. He informed catcher J.T. Realmuto that he planned on grooving his fastball right down the middle. He was looking to throw strikes and progress from there.
Still, there was a little excitement on Field 2 at the Roger Dean Stadium complex as Stanton belted two home runs. The three-time All-Star right fielder connected to left off Junichi Tazawa, and followed that up with an opposite-field shot off lefty Hunter Cervenka.
Ichiro slapped a single to center off Volquez.
• Spring: Tickets | Ballpark | 40-man roster | NRIs
On Monday, it will be more of the same, with a second day of live batting practice.
"It was good to face those guys," Volquez said. "They're pretty good hitters. You get some idea how to face those guys, so it was good for me, too."
Volquez essentially threw two innings on Sunday, and he's scheduled to get back on the mound in a few days. After that, he will get ready to join the Dominican Republic in preparation for the World Baseball Classic.
"I've got another live BP the next couple of days," Volquez said. "After that, I should be good for the [World Baseball Classic]."
Joe Frisaro has covered the Marlins for MLB.com since 2002. He writes a blog, called The Fish Pond. Follow him on Twitter @JoeFrisaro and listen to his podcast. This story was not subject to the approval of Major League Baseball or its clubs.