Ruiz arrives at Braves camp with new body
Infielder spent offseason training to get in better shape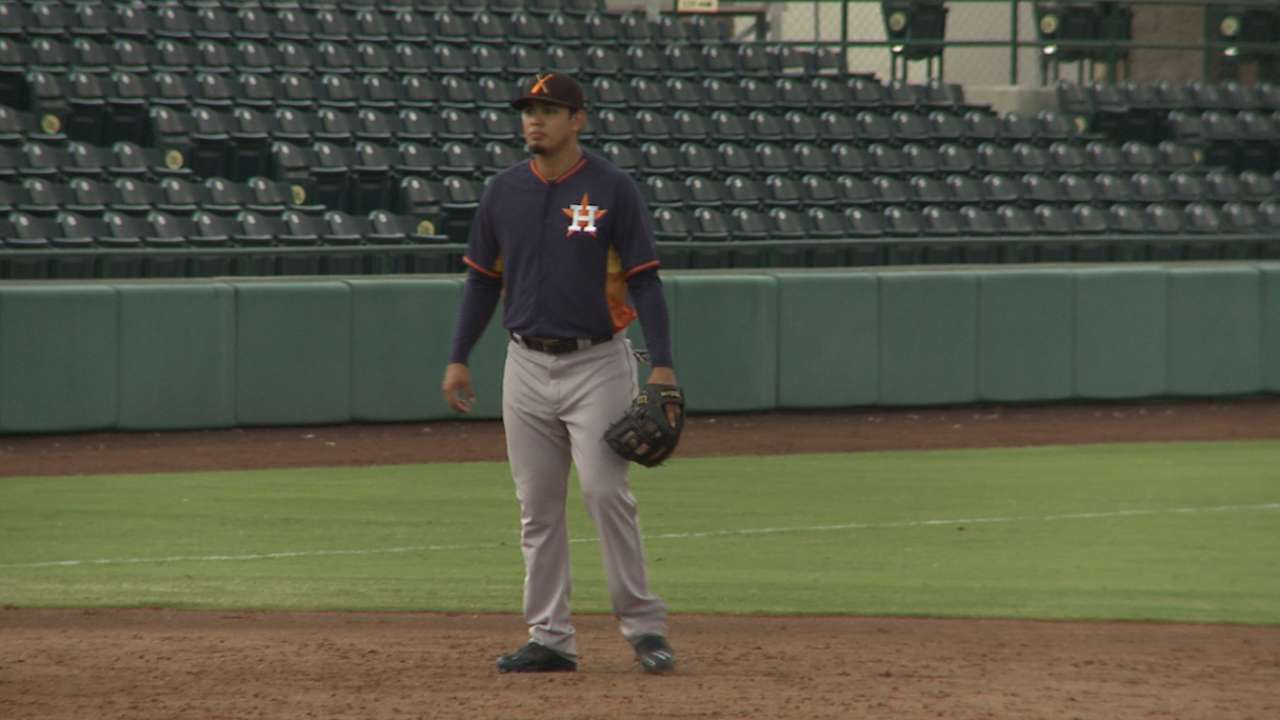 LAKE BUENA VISTA, Fla. -- Rio Ruiz might be unrecognizable to those who haven't seen him within the 16-plus months that have passed since he received a motivational message delivered from Braves president of baseball operations John Hart, who simply wanted the third base prospect to recognize the potential benefits of getting in better shape.
Ruiz, who was traded to the Braves in January 2015 in a five-player deal that sent Evan Gattis to the Astros, impressed the Braves when he arrived at Spring Training last year, having taken 20 pounds off the 240-pound frame he carried at the end of the 2015 season. But that was just the start of the transformation for the 22-year-old corner infielder, who came to camp this year weighing a svelte 208 pounds.
"He should be commended for that," Braves manager Brian Snitker said. "He had a good year last year. He was probably one of the youngest guys in the International League, and he was solid. He worked on his body when he came to camp last year and he's even leaner and stronger this year. He's growing up. He's a young kid who is starting to mature. Rio just keeps getting better, and he's not far off."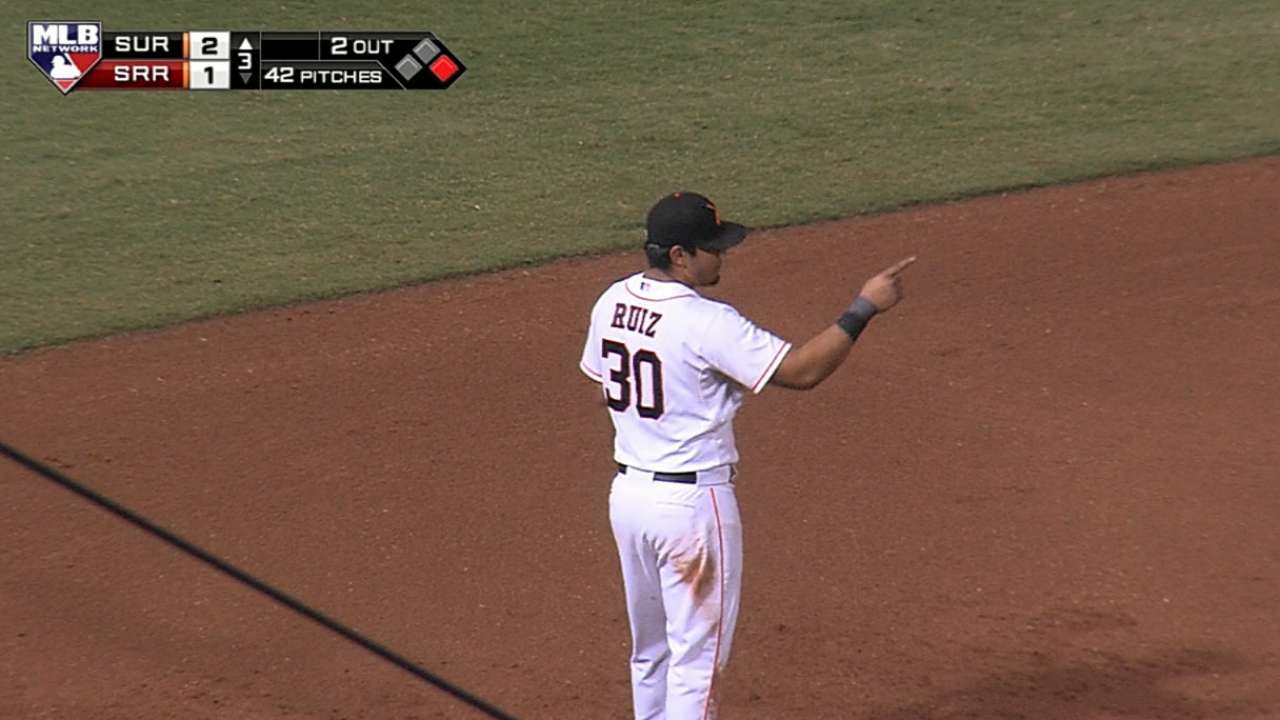 Aided by the improved frame last year, Ruiz compiled a .857 OPS with Triple-A Gwinnett and earned his first call to the Majors in September. As he played in just five games, he was given further motivation to do whatever he could this past offseason to aid his chances to earn a lasting spot at the big league level.
"I knew what I was capable of, but this year it was about seeing just how much farther I could go and push it," Ruiz said.
• Spring: Tickets | Ballpark | 40-man roster | NRIs
With the assistance of Azusa Pacific University track coach Kevin Reid, Ruiz routinely pushed his body to the limit while completing agility and conditioning exercises, which included countless sprints.
"We were running as hard as I could," Ruiz said. "There would be times when I'd be lying on the track, just dazed and confused and totally out of it. [Reid] would say, 'OK, you're good,' and I would say, 'Nah, I've got more. I've got to do this.' So, I'd give myself a little more of a break and breathing time before finishing it. At the end, I was done. I'd almost fall asleep in my car before I'd start driving, but it was all worth it. I think my body feels as good as it has in a long time."
Ruiz will likely begin this season with Gwinnett, but over the past year he has at least given the Braves reason to believe he could fit in their big league lineup at some point this year and possibly establishing himself as an everyday third baseman.
"I'm not taking anything for granted whatsoever," Ruiz said. "I'm still coming in like a non-roster invitee, trying to make a team. Obviously, I got a little taste of it last year, so I know what to expect, but there's no sense of comfort whatsoever. I haven't done anything to force their hand to keep me on this team. So, I've got to at least make it a tough decision for them."
Mark Bowman has covered the Braves for MLB.com since 2001. This story was not subject to the approval of Major League Baseball or its clubs.