Wright, Wheeler progressing after throwing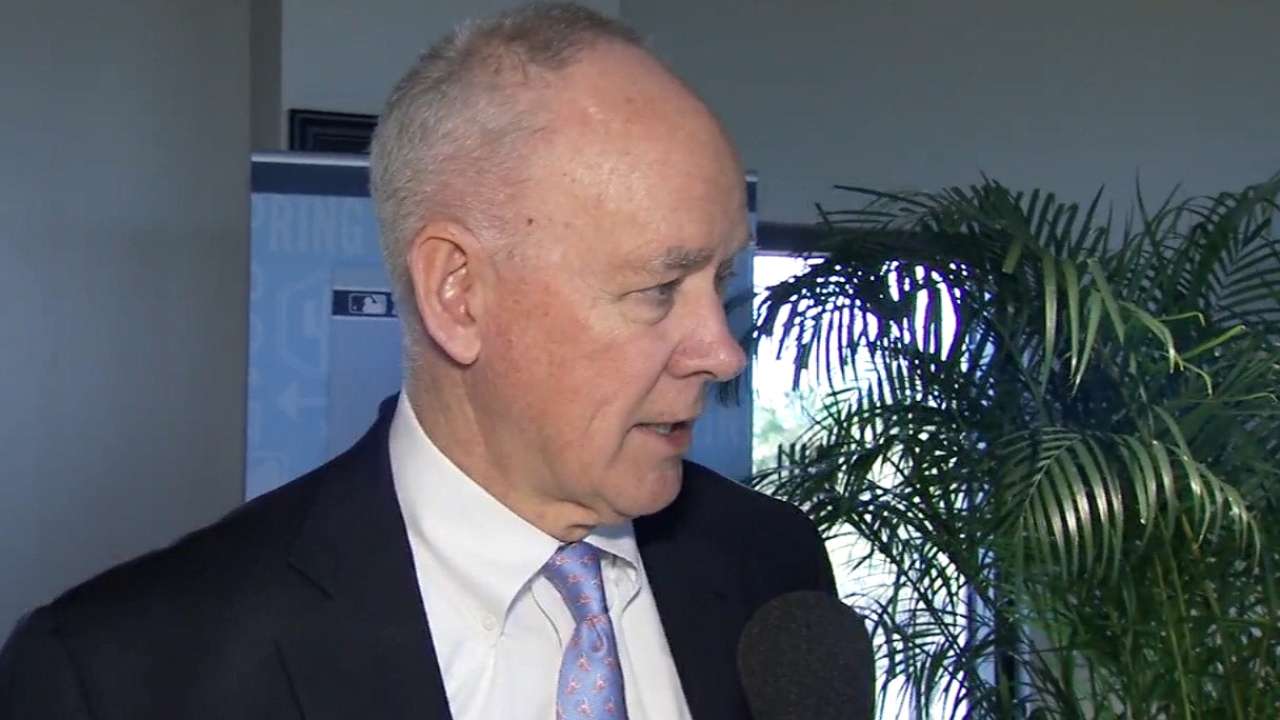 PORT ST. LUCIE, Fla. -- David Wright and Zack Wheeler threw on Sunday -- Wright for the first time this spring -- and from all indications it went well for each.
Wright made 30 throws at 60-70 feet, according to manager Terry Collins, and also took 25 ground balls.
"It was fun, but there's still a ways to go," Wright said. "It was very easy today, just going through the motions. Hopefully it gets better and better each day."
• Wright always eager for Glove Day
But the 34-year-old Wright, who underwent neck surgery in June, knows there's a process that must be followed if he hopes to get back into the Mets' lineup.
"You can't regain everything from the last eight months in one week," Wright said. "[Integrating] that with at-bats and getting back up to game speed is going to be a bit of a challenge. But I think we have a good sense of what we're up against. We've got a longer Spring Training and a few more games. So we've got some time."
Wright said the plan remains for him to be ready for Opening Day. "You never know what might happen, but that's the plan," he said.
Throwing the baseball is Wright's biggest concern at this point. He said he feels comfortable swinging the bat, as well as fielding ground balls. And that in itself is progress.
"At this stage last year he couldn't have accomplished what he did today in batting practice," Collins said.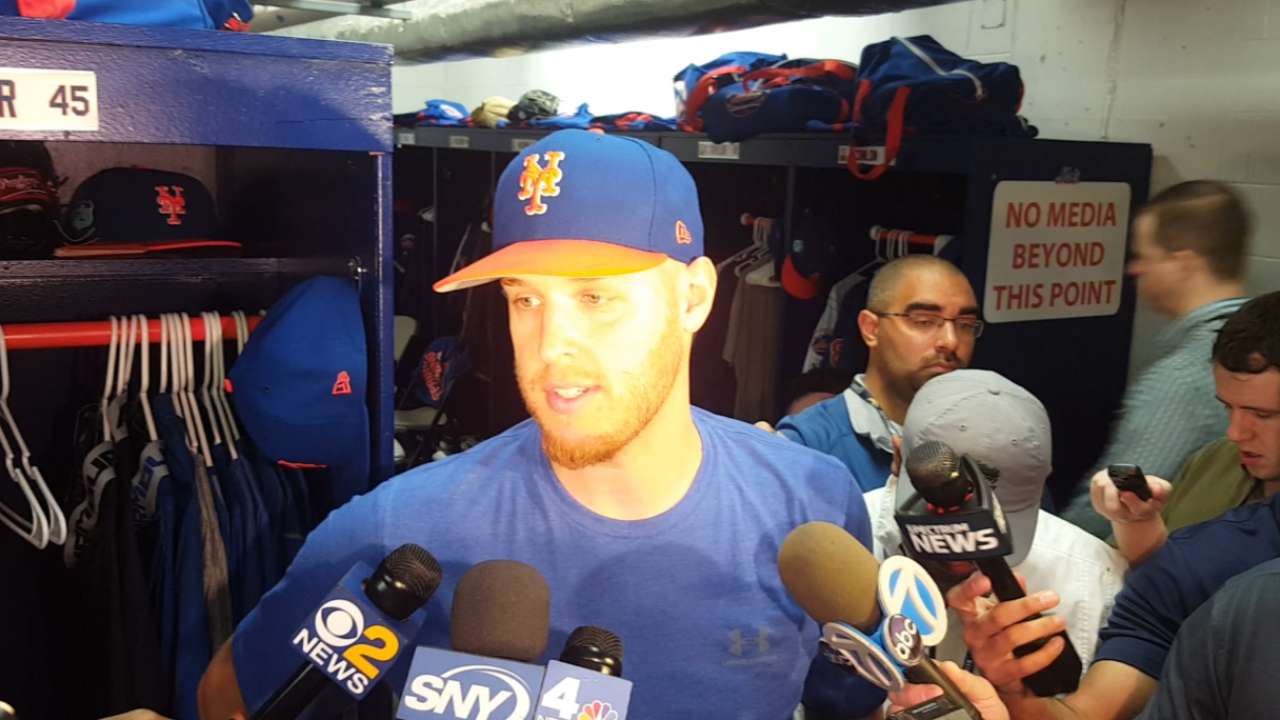 Wheeler threw a bullpen on Sunday and looked smooth in his delivery. What the next step is will be predicated on how he feels Monday, according to Collins, as the right-hander had been held back after feeling elbow tenderness earlier in the week.
He last appeared in a Major League game back in September 2014 and hasn't pitched since Tommy John surgery the following March.
Mets general manager Sandy Alderson is cautiously optimistic about his return.
"We've got to watch and see what develops in the next few weeks," Alderson said. "First and foremost, he's got to be healthy. He threw today, and we'll see how he recovers from that and build on that."
• Spring: Tickets | Ballpark | 40-man roster | NRIs
Where does Wheeler fit into the Mets' staff?
"We have options," Alderson said, "as far as the bullpen and the rotation. But ultimately that all depends on him being healthy. But right now he's confident, and we're optimistic. Still, it's been two years since he's thrown, so we've got to see it."
Alderson said he believes that it is a realistic goal for Wheeler to make the Opening Day roster though it remains a wait-and-see situation.
"We'll have to see his progress over the next two-to-three weeks before we make any assumptions that he'll be available to us at the end of Spring Training," he said.
Glenn Sattell is a contributor to MLB.com. This story was not subject to the approval of Major League Baseball or its clubs.