Mets' Wright always eager for Glove Day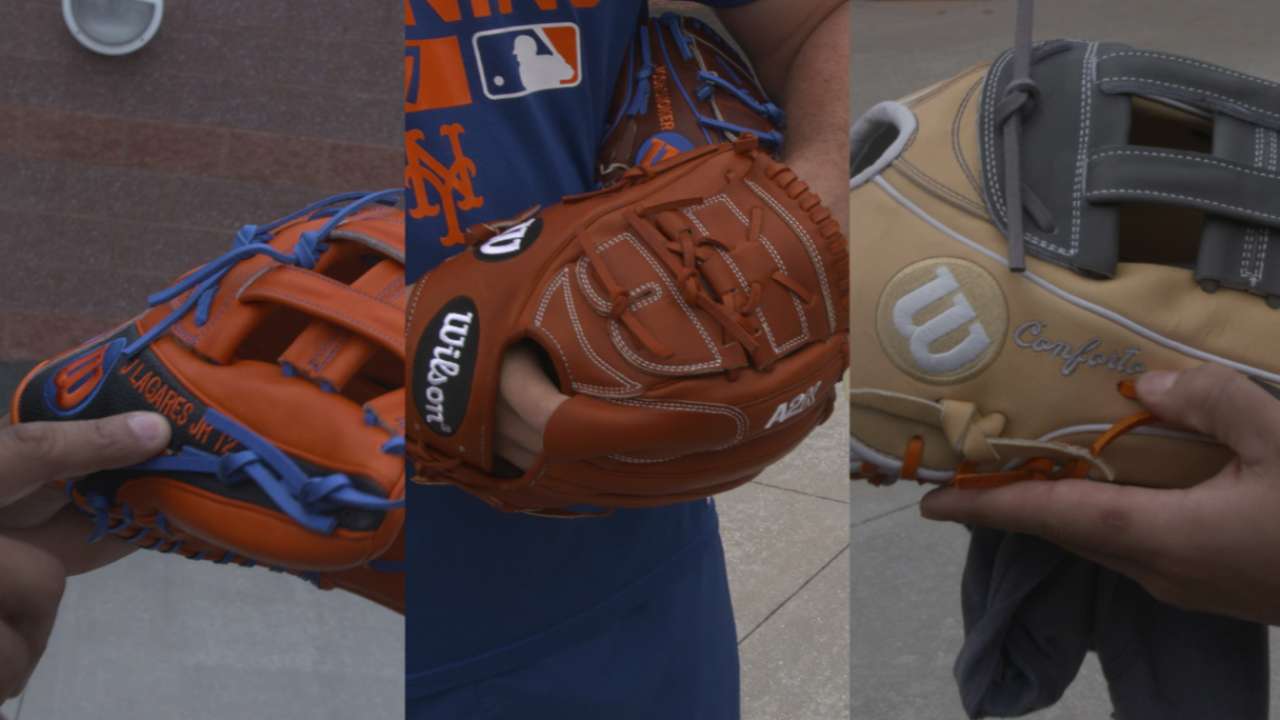 PORT ST. LUCIE, Fla. -- David Wright was one of a group of Mets players who were all smiles early Sunday morning as they strolled by the bags and bags of gloves made by Wilson Sporting Goods neatly lined up and placed outside the clubhouse.
It was the team's annual Wilson Glove Day, the day when those contracted with the company receive their mitts for the upcoming season. Some are custom designed with many different styles on display. Juan Lagares has his son's name (Juan Lagares Jr.) imprinted on his glove.
"It's the best day," said Wright, who reflected on his first Wilson Glove Day. "As a kid you're used to either saving up your allowance money or making a Christmas list with a Wilson A2000 on it. And then get a chance to just walk up and see the whole selection and pick out a glove. That's really cool and certainly a day that I'll remember."
• Spring: Tickets | Ballpark | 40-man roster | NRIs
He's seen so many now that thinking up new and innovative ideas for his glove has become somewhat of a challenge.
"It's funny because I've been with Wilson for so long you kind of start running out of color schemes," Wright said. "So you try to mix it up every year. This year we went and tried the Super Skin, which I really like so far."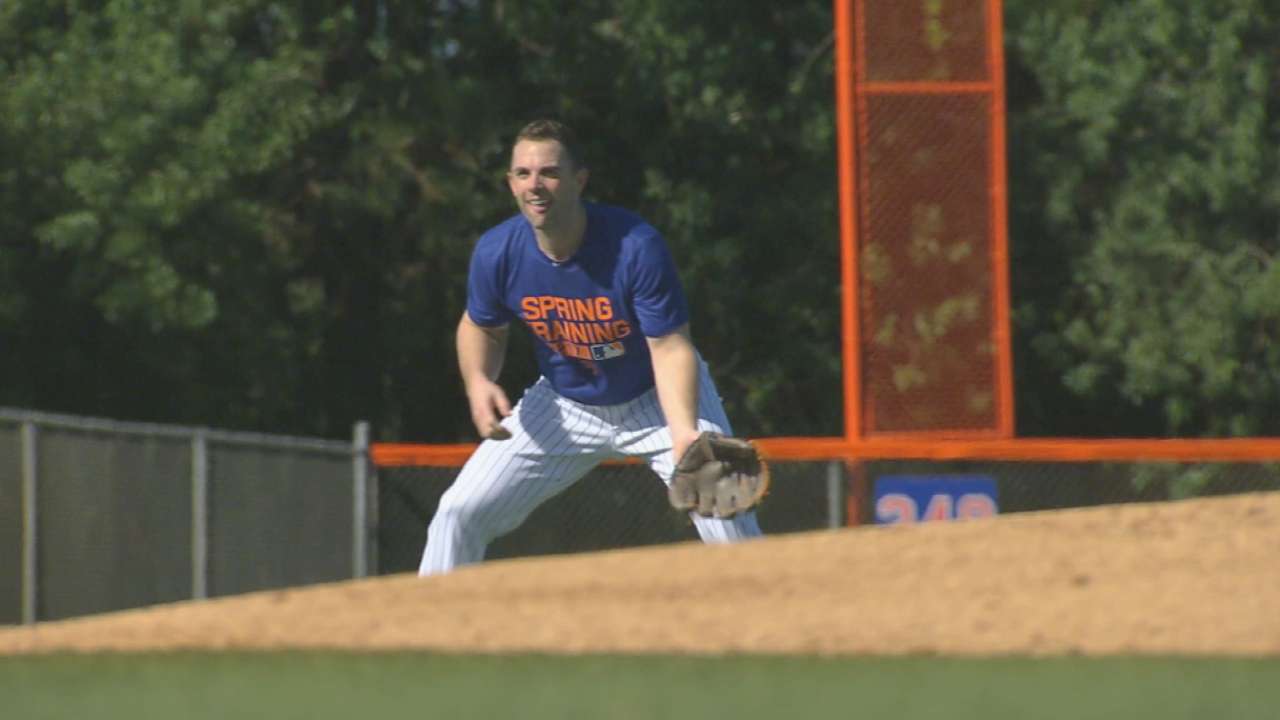 Wright isn't into the flashy styles and therefore becomes somewhat limited in his options.
"If you go on the Wilson website, there's like a million different customization options, but I like to try to keep it as basic and simple as possible," Wright said. "I usually like some sort of the tan leather and then like a bit of an accent color."
Wright's new mitt rested comfortably in his clubhouse cubicle, sharply decked out with a Mets logo and blue stripes along the fingers on the backside. He hasn't completely run out of ideas just yet.
Along with Wright and Lagares, Mets players Yoenis Cespedes, Lucas Duda, Kevin Plawecki, Matt Reynolds and Josh Smoker also received their new Wilson gloves with the unbridled enthusiasm of a child opening a very late Christmas gift.
You might say, where Wilson Sporting Goods is concerned, Wright is a lifer.
"They make the best product, and they've taken such good care of me," Wright said. "I remember how excited I was to get my first Wilson A2000. From there on out, it's just been the best glove for me that fits my hand.
"I do feel like they make an incredible product, and the service is second to none."
Glenn Sattell is a contributor to MLB.com. This story was not subject to the approval of Major League Baseball or its clubs.