Goldy tunes out personal, team predictions
Rain washes out most of D-backs' outdoor practice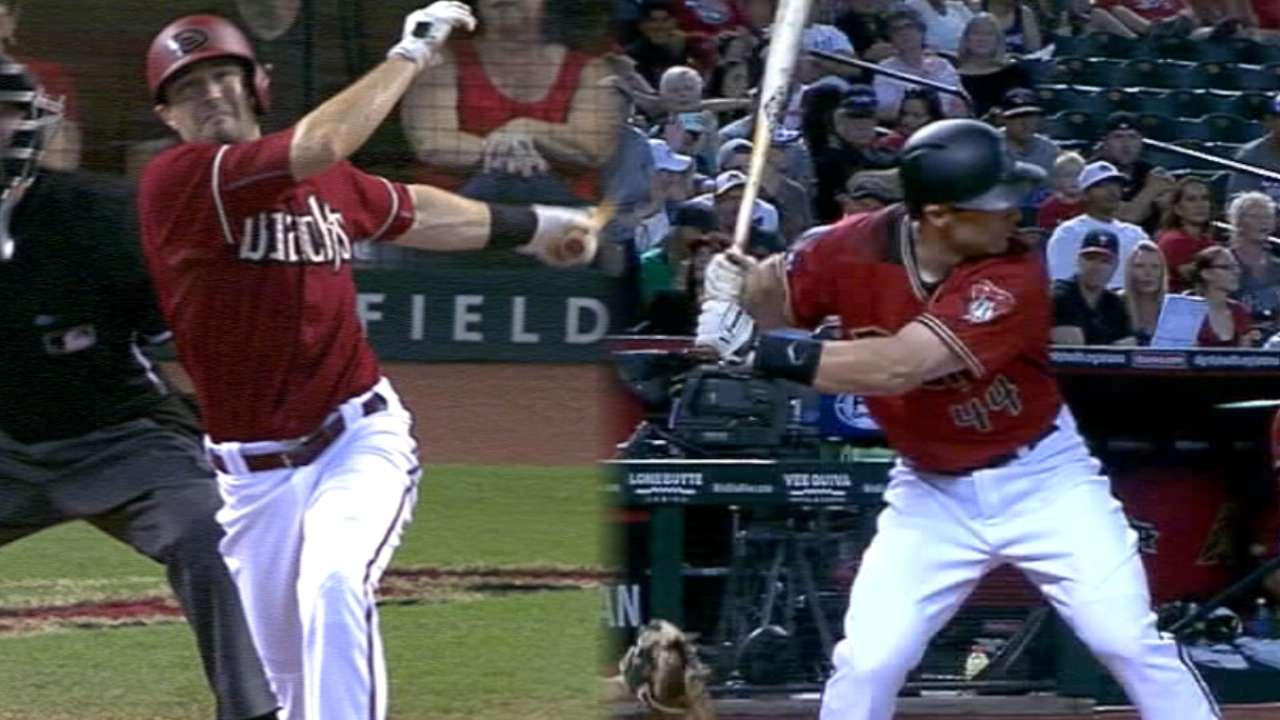 SCOTTSDALE, Ariz. -- There are lower expectations for the D-backs in 2017, at least in the minds of most baseball prognosticators, but do yourself a favor and don't bother asking first baseman Paul Goldschmidt for his reaction to them.
Goldschmidt is not on social media and while he'll read about current events, business news and other sports, you won't find him reading about himself or his team.
"I try not to pay attention," Goldschmidt said. "I really don't know what people are thinking or expecting, but we're expecting to win. I've expected every year I've played to go out there and win and perform."
Here are some other news and notes from Saturday:
• Rain kept the D-backs off the fields for the most part. The pitchers played catch in the rain, while the position players took batting practices in the covered cages.
The club didn't fall behind because it was already planning a light day, with no pitchers scheduled to throw off mounds. Rain is also forecast for Sunday, and that could be an issue as Arizona is scheduled for a heavier day.
• New D-backs manager Torey Lovullo has been calling players into his office for individual meetings lasting 10-15 minutes.
"Just to get grounded with them, understand how their offseason went," Lovullo said. "Put a face with a name. Give them some of my expectations and just get on the ground floor with them personally. I get a lot of good, valuable stuff in return from that time."
• Right-hander Matt Koch was held out of workouts again as he continues to recover from tightness in his right hamstring.
Non-roster catcher Hank Conger was also out of action due to a strained right oblique muscle.
"He's going to be out for a little while," Lovullo said. "Unfortunate for Hank, trying to come in here and make an impression as a non-roster player; those things aren't well-timed. But the first thing that we need to do is get him healthy and see where we can evaluate him."
Steve Gilbert has covered the D-backs for MLB.com since 2001. Follow him on Twitter @SteveGilbertMLB. This story was not subject to the approval of Major League Baseball or its clubs.