Carter excited to don pinstripes, play at Yankee Stadium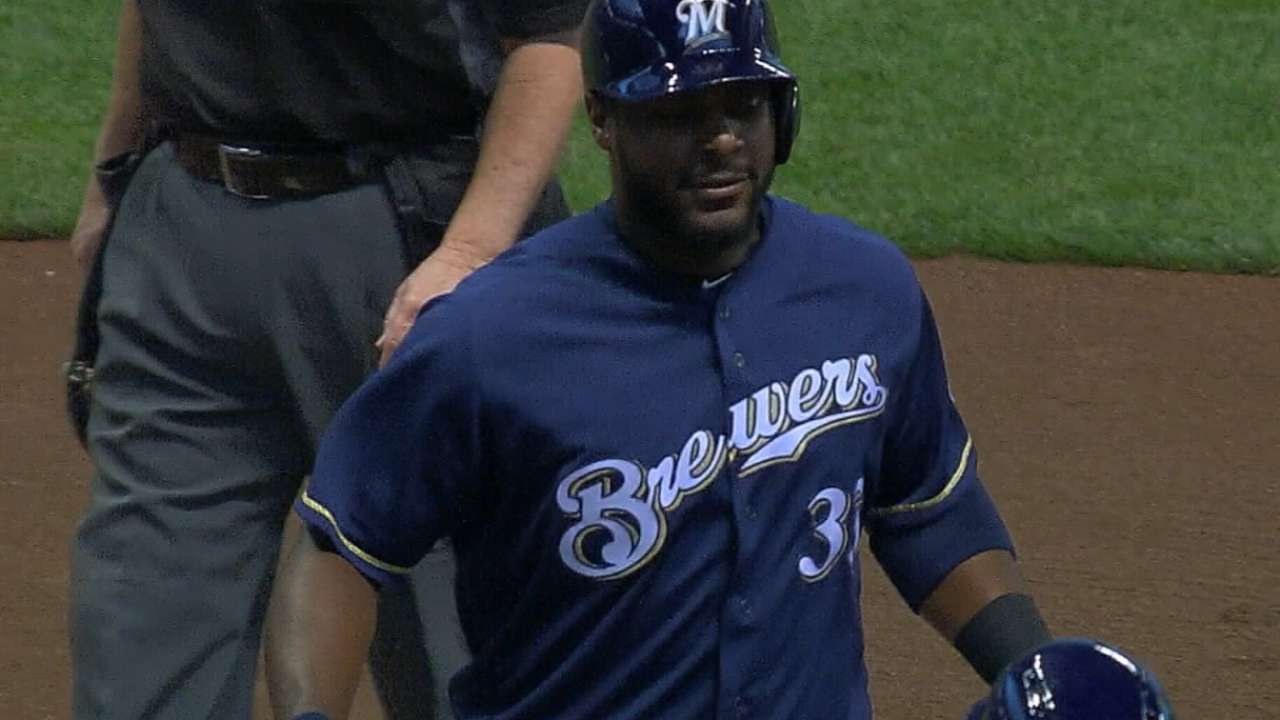 TAMPA, Fla. -- After calling the cities of Oakland, Houston and Milwaukee home through his first seven years in the big leagues, Chris Carter said that he can already tell the atmosphere is different with the Yankees, and the slugger can't wait to try on the pinstripes for real.
"It's kind of surreal," Carter said on Saturday, eyeing his locker space in the home clubhouse at George M. Steinbrenner Field. "It's one of those teams where they've always had that legacy and prestige, a winning organization with history. It's going to be fun to play here."
Carter is coming to the Yankees after tying for the National League lead with 41 home runs last season for the Brewers, batting .222 with 27 doubles and a career-best 94 RBIs in 160 games. He also led the NL with 206 strikeouts and was non-tendered by Milwaukee in November.
Despite his power, Carter had difficulty drumming up interest on the free-agent market, even entertaining a possible stint in Japan before accepting a one-year, $3.5 million offer from the Yankees this month. Carter can earn an additional $500,000 in performance bonuses related to plate appearances.
"It was definitely a tough offseason," Carter said. "It seems like the game is changing a little bit where they put more emphasis on more complete players and guys that are five-tool players. It was just tough, but it's something I've got to deal with now."
A spring injury to Tyler Austin has made Carter's addition all the more important. With Austin now sidelined for at least six weeks by a broken bone in his left foot, the 30-year-old Carter could play every day at first base or split at-bats with Greg Bird when the season begins.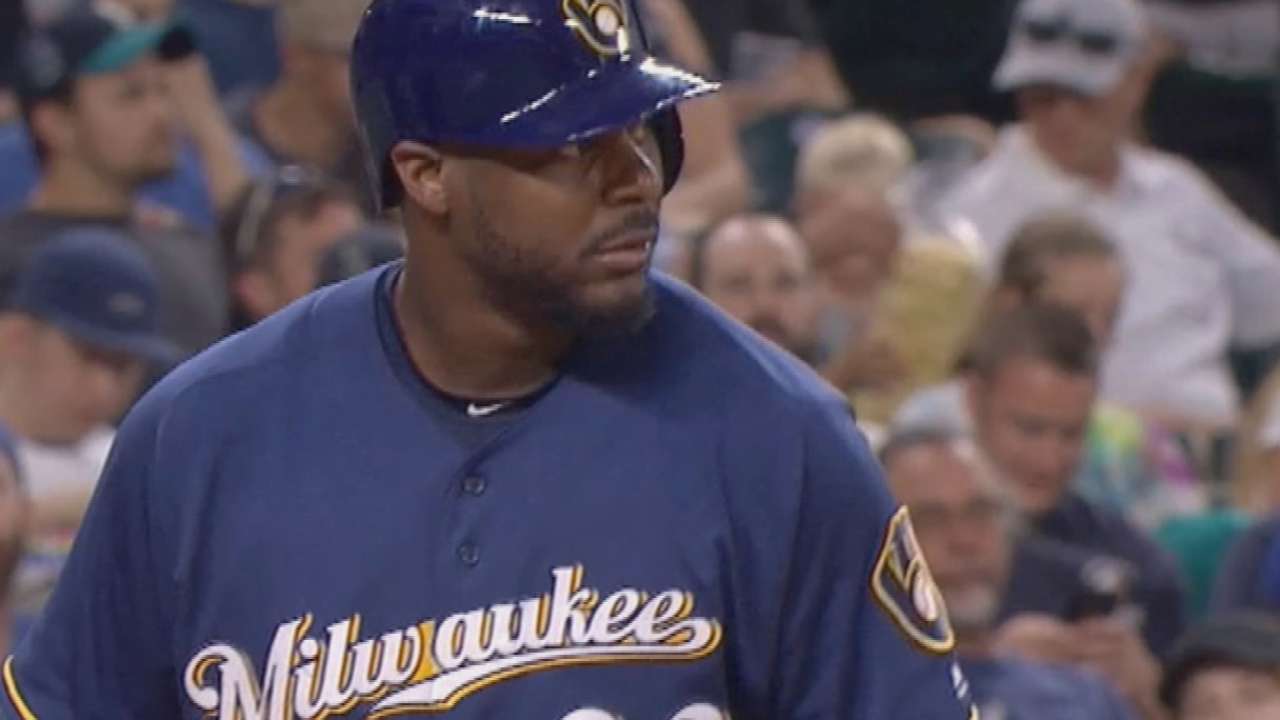 "Here's a guy that has big power and has RBI potential and is very good in the clubhouse," Yankees manager Joe Girardi said. "We look at his role, it could go a couple of different ways. It's hard to turn down a guy that hits 40-plus home runs."
A career .218 hitter over seven Major League seasons with the Athletics, Astros and Brewers, Carter said that he made some adjustments that could pay dividends this coming season at Yankee Stadium, where he has hit three homers in 11 career games.
"I don't want to go up there and strike out or anything. I try to put the ball in play," Carter said. "Last year, I started hitting the ball the other way more often and ended up hitting more homers that way. Hopefully I can pull off what I did last year and continue to have a higher average without the strikeouts."
Carter isn't sure exactly how he will be used, but the Yankees have talked about the idea of having Carter play first base against left-handers, against whom he posted an .875 OPS last year. He also may pick up at-bats at DH and in left field, where he has played 77 career games.
"I [platooned] when I was in Oakland back in 2012; it was me and Brandon Moss," Carter said. "It's something I've done before. I'm more accustomed to playing every day, but we'll see what happens."
Bryan Hoch has covered the Yankees for MLB.com since 2007. Follow him on Twitter @bryanhoch and on Facebook. This story was not subject to the approval of Major League Baseball or its clubs.