Braun prepares for 11th season with Brewers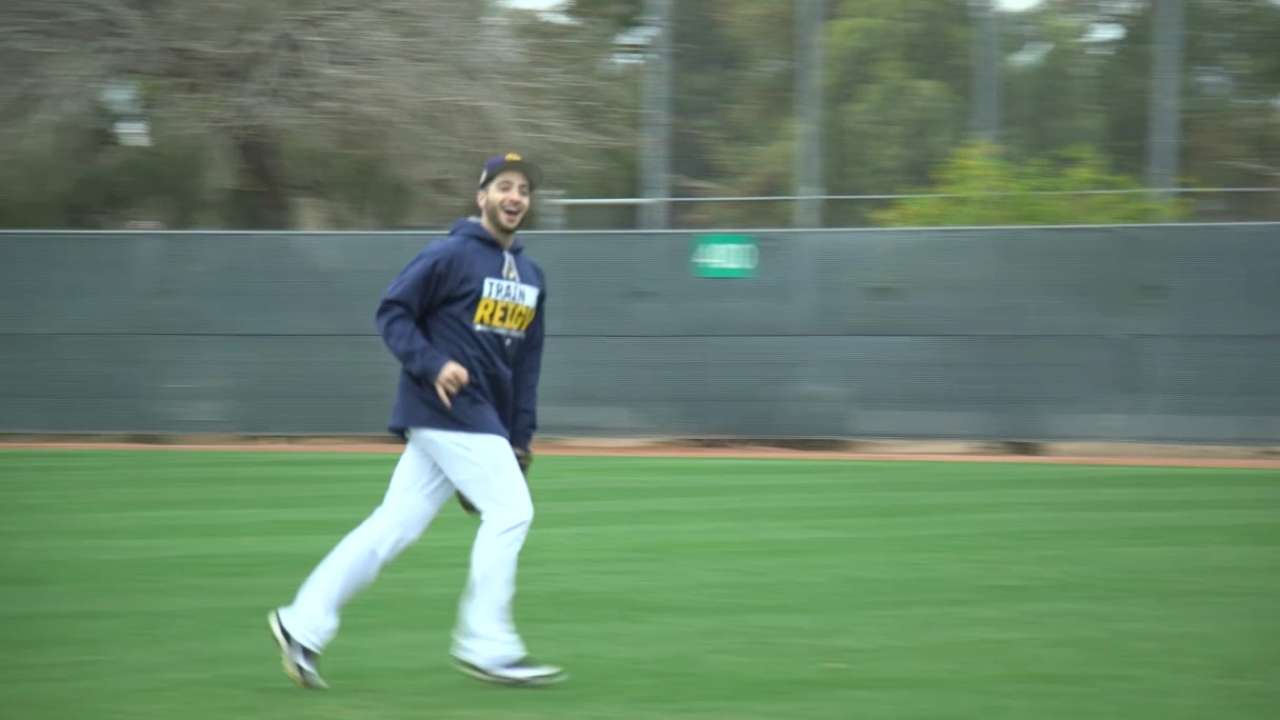 PHOENIX -- Ryan Braun had barely stepped foot in the Brewers' Spring Training clubhouse Saturday when he absorbed the first wave of trash talk. It came from Joba Chamberlain, the veteran reliever in Milwaukee's camp as a non-roster invitee who first crossed Braun's path in college, when Chamberlain pitched at Nebraska and Braun played for Miami.
"He was reliving his glory days," Braun said with a smile. "They actually beat us in 2005 in the Super Regional. He threw a great game and we were talking about it. It's scary it's been 12 years or so now."
It was a reminder to Braun that at 33, he is the old veteran of the rebuilding Brewers. In May, he will achieve blanket no-trade rights as a player with 10 years of Major League service, including the last five with his current team.
• Brewers Spring Training: Schedule | Information | Tickets
Braun's Major League debut was May 25, 2007. The Brewer with the next-longest tenure is pitcher Wily Peralta, who debuted in April 2012. The next-longest-tenured position player is infielder Scooter Gennett, who debuted in June 2013.
"We've seen J.J. Hardy leave, Prince Fielder leave, Corey Hart leave, Rickie Weeks and [Jonathan] Lucroy last year and Yovani [Gallardo] a couple years before that," Braun said. "A lot of the guys who had been here for a while, the longer-tenured guys, have moved on. It's just weird to look around the room and realize that nobody else has been here longer than a few years."
Braun is 136 games shy of tying Cecil Cooper for fourth on the Brewers' all-time list of games played, a figure he could reach this season if he stays healthy. Coming off back surgery last year, Braun played in 135 games last season and hit .305 with 30 home runs and 91 RBIs. His .903 OPS and 133 weighted runs created plus led the team and ranked among the top 11 in the National League.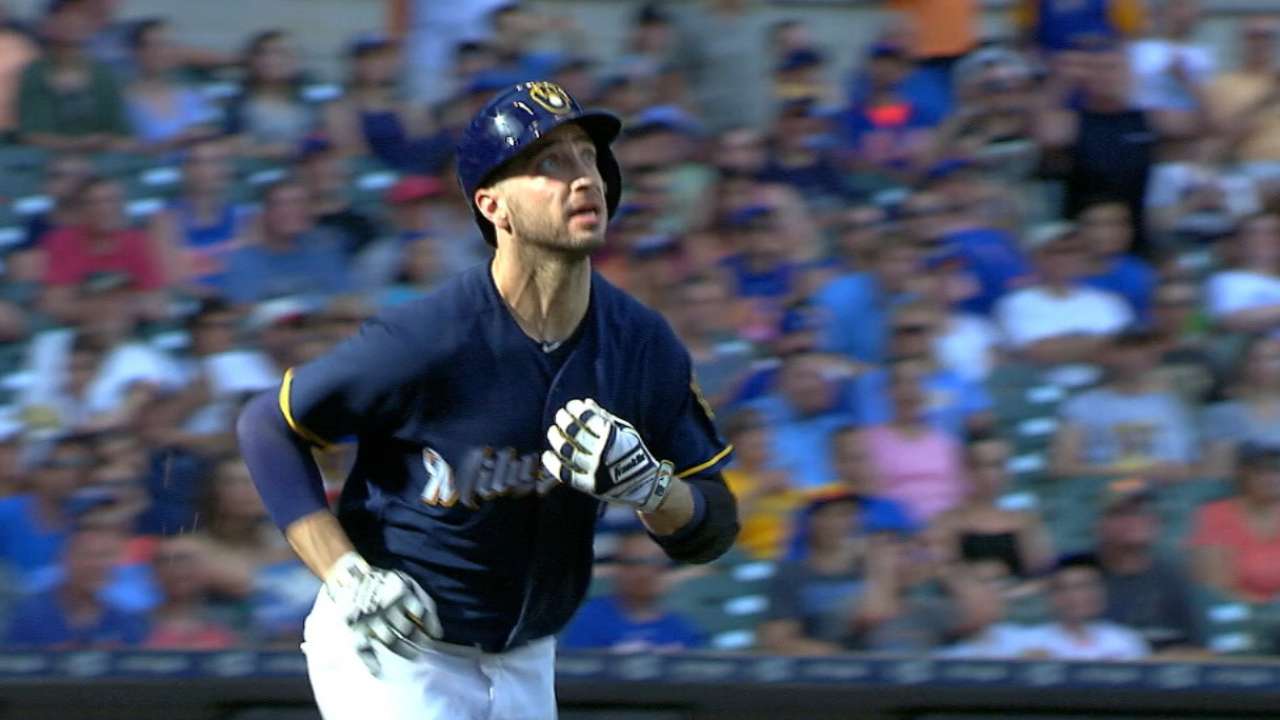 At some point this spring, Braun and manager Craig Counsell will have a conversation about playing time in the season ahead. Last year, Braun stayed healthy by taking occasional days off, and it seems likely the team will employ a similar plan this year.
"I'm not going to put limits on that right now," Counsell said. "I think there are strategies to get the most out of every player, and that doesn't always include 162 games. You can find out, 'What's the optimal level where we are going to get the most out of Ryan and keep him healthy and close to 100 percent for the games that he plays?' That's how I look at it, really. … You go in with a number, but what's in front of you is how you judge that stuff."
Braun will play in his 11th season with the Brewers in 2017, matching Weeks for the most seasons with the team since the end of Robin Yount's 20-year career in 1993. Braun will join Yount and pitcher Bill Wegman as the only players to play parts of at least 11 seasons in the Major Leagues, all with the Brewers.
Since he is signed through 2020, there is a chance Braun could be a career Brewer. The team's options would be more constricted after he achieves 10-and-5 rights in May.
"I mean, I don't think anything is guaranteed, but I feel very fortunate to have been here for this long," Braun said.
Adam McCalvy has covered the Brewers for MLB.com since 2001. Follow him on Twitter @AdamMcCalvy, like him on Facebook and listen to his podcast. This story was not subject to the approval of Major League Baseball or its clubs.