Rockies' catching corps young but prepared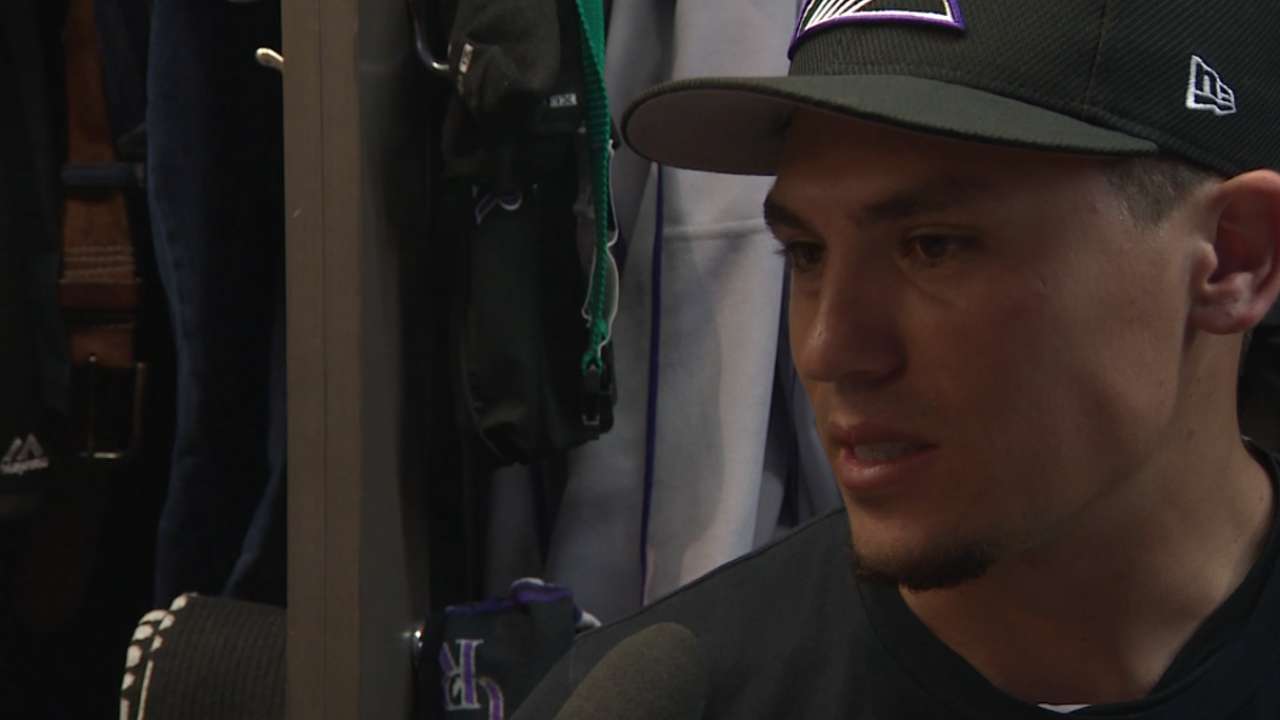 SCOTTSDALE, Ariz. -- Rockies catching prospect Jan Vazquez's highest experience level is at Triple-A Albuquerque -- for one game last season. He's spent most of the last two years at Double-A. So he's smart enough to listen to a wise, old catcher on keeping smooth behind the plates.
"It's almost as if you're thinking about what you're going to have for dinner that night," Tony Wolters told him while setting a pretend target. "'I'm going to eat a steak.' Then the ball comes and you catch it, nice and easy."
Wolters is worth listening to when it comes to receiving after ranking fifth in the Majors in "pitch-framing" -- the art of handling borderline pitches so they'll be called strikes. But he's just 24. Nevertheless, his 71 Major League games last season -- 59 defensively behind the plate -- make Wolters the Rockies' most experienced catcher.
• Spring: Info | Tickets | Schedule | Gear
The Rockies are projected to divide catching duties between Wolters and Tom Murphy, 25, a power-hitting rookie who appeared in 32 games over the past two years. Also in the mix is another with rookie status -- Dustin Garneau, 29, with 46 games, 45 defensively, over the past two years. The Rockes have not moved toward obtaining a veteran catcher, even though former Orioles standout Matt Wieters is still a free agent.
As constructed, the Rockies' catching will be an experiment in whether a young, talented catching crew is right for a young -- albeit more experienced -- starting pitching staff. Despite conventional wisdom, this group might not be a bad recipe.
New manager Bud Black has no qualms with leaning on youth, with chances being that the Rockies will go into the season with Wolters and Murphy sharing duties.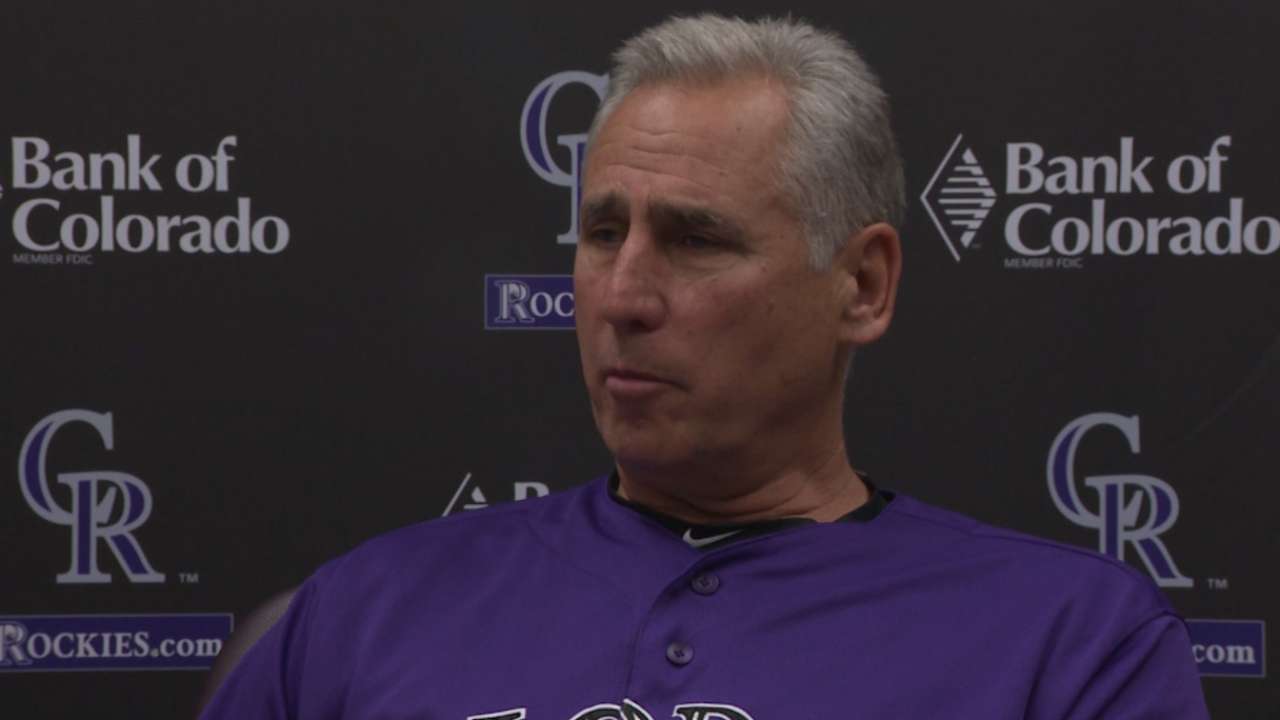 "With where they're at in their careers, it's not realistic to think that either one of those guys is a 130-game catcher, even though I'm sure if you ask both of them it's, 'Yes, that's what I want to do,'" Black said. "And I don't want to take anything away from Dustin or any of these other fellows. But overall, we're happy with the talent level of either of these two guys."
A veteran might enter the situation if an injury occurs. The next-most experienced catcher is Minor League Rule 5 pick Anthony Bemboom, who made Triple-A Salt Lake with the Angels last season.
Wolters' handling of pitchers is well-documented, and last year he turned around a .215 pre-break batting average to hit .321 afterward and finish at .258. Murphy's calling card is his bat (eight homers, 22 RBIs in 88 plate appearances) but is an average-to-above-average receiver who has thrown out 28 percent of basestealers. Garneau has thrown out 11 of 26 runners -- a notable 42 percent.
Wolters proved a quick study in learning pitchers last year, and the starting staff returns. And Murphy and Garneau have handled most of the current staff, both in the Majors and on the cusp in the Minors.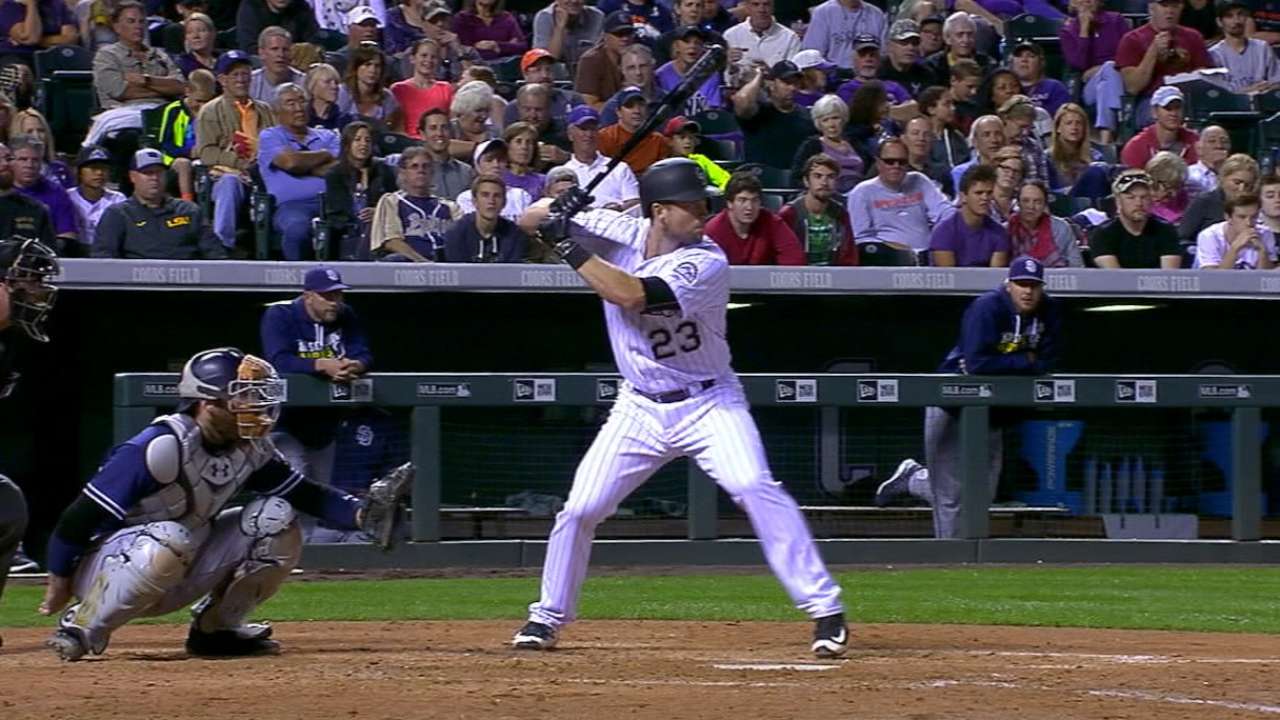 "Having grown up with most of these guys, we have that rapport," Garneau said. "We have some free-agent [relievers] we have to learn so it makes it easier -- minimal numbers having to learn, instead of a whole other staff."
Nick Hundley, now with the Giants, served an important purpose the past two years in setting professionalism standards for pitchers and catchers who had not been in the Majors. But the catchers feel ready. This spring Black, a former pitcher, is also constantly interacting with pitchers on the mound and catchers in the dirt near home plate, both to learn their style and to drop pointers. And bench coach Mike Redmond is a former catcher who works with the group daily.
"We're together all day, and the free-flowing communication is as good as I've had it between catchers," Murphy said. "We're catching different guys every day. 'How did this guy look? What did you see here? How tall the target is here.' Just because there is a lack of age in this group here, I don't think there is any communication problem."
Thomas Harding has covered the Rockies since 2000, and for MLB.com since 2002. Follow him on Twitter @harding_at_mlb, listen to podcasts and like his Facebook page. This story was not subject to the approval of Major League Baseball or its clubs.