Rested, recovered Lowrie joins A's camp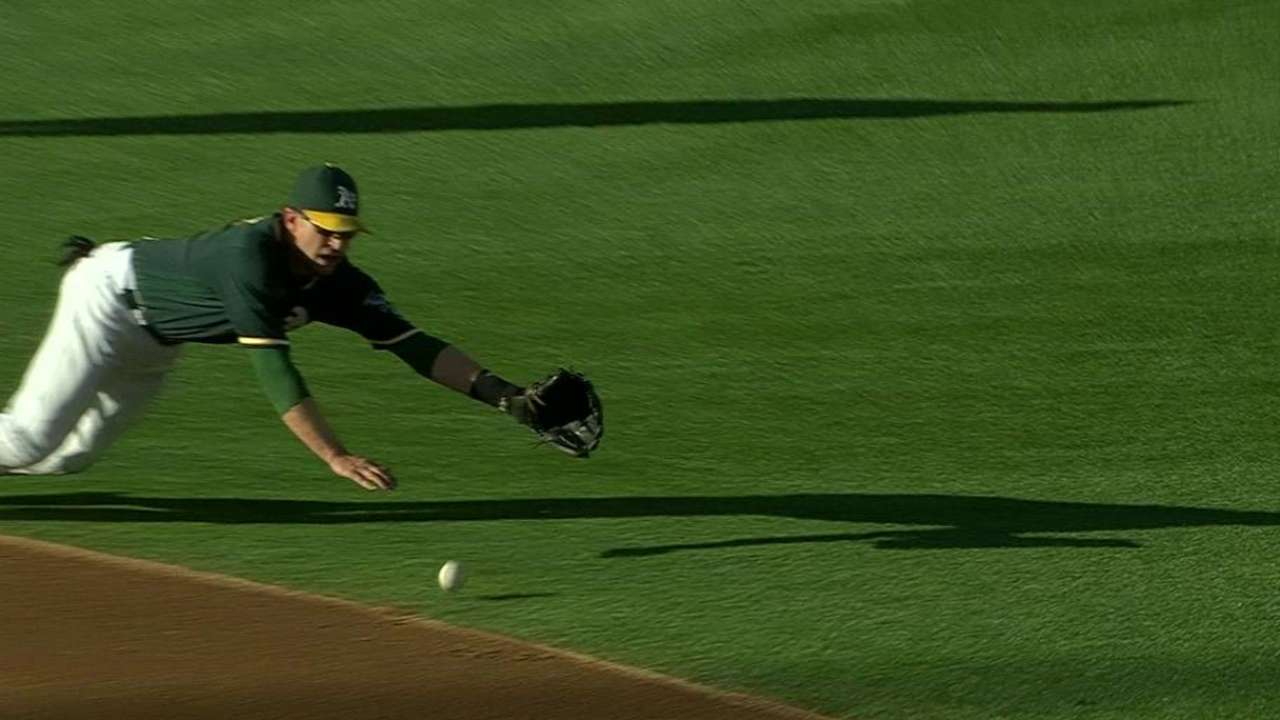 MESA, Ariz. -- A's second baseman Jed Lowrie is able to run again, and sleep better.
The nine-year veteran had two surgeries within a month last year. First, a multifaceted procedure to repair ligament damage and remove a bunion and cyst in his left foot. Then, an operation to resolve a deviated septum and relieve him of nasal issues that had disrupted his sleep for nearly a decade.
Lowrie and wife Milessa had their second child in the offseason, a son named Miles, and Lowrie said he's "actually sleeping better and I've got a small infant at home."
"I'm sleeping half as many hours at night, but I'm feeling better in the morning," he said. "If you look at how constricted my airway was, I've probably been sleep-deprived for the last nine years. That's not something that changes overnight, but that certainly made a big difference in my training and everything this offseason, because when you're not resting … I would sleep nine to 10 hours a night before and wake up and still feel tired."
Lowrie, who will turn 33 in April, was in a walking boot for four weeks following his August foot surgery. Now, he has been running on it for several months, even with spikes on the field -- "something I usually don't do in the offseason," he noted.
• Spring: Info | Tickets | Schedule | Gear
The infielder was subsequently able to enjoy a fairly normal offseason and enters camp fully healthy with no restrictions, though A's manager Bob Melvin said he would probably ease Lowrie into Cactus League games.
Lowrie hit a combined .263 in 87 games for the A's last year, but just .196 in his final 25 games, after he felt a pop in his foot in late June. He believes the injury also affected his defense.
"I look back at last year and see how compromised I was, and all the adjustments you make to try to play when you're hurt," he said. "I've gotten into a good routine to try to correct some of the bad habits I had last year.
"Toward the end there, I was so limited in what I could do, that pretty much anything at this point would be better."
It wasn't the first time Lowrie, who has endured 10 disabled list stints in his career, has played through an injury. He did so with a broken wrist for the Red Sox in 2009, and a broken finger with the A's in 2014.
He's in the final year of a three-year contract.
Jane Lee has covered the Athletics for MLB.com since 2010. This story was not subject to the approval of Major League Baseball or its clubs.