Collins looks to strike right tone from Day 1
PORT ST. LUCIE, Fla. -- Opening Day is still several weeks away, but Sunday is an extremely special day for Mets manager Terry Collins.
"I was raised in this game that tomorrow is the biggest day of the year for the manager," Collins said Saturday, a day before the Mets' first full-squad workout.
It's the day the foundation is laid for the rest of Spring Training and into the regular season.
"You set down your ideas and your policies that day," Collins said. "So for me, it's making sure it's set right with the same passion that I've always had, which it will. I think tomorrow is the biggest day of the spring for me."
Entering his seventh Spring Training with the Mets, Collins will guide a club that has finished no worse than second place in the National League East over the past three seasons.
"I've never had this kind of depth," said Collins, whose team struggled with injuries last season. "I'm not going to say, 'Don't worry about getting hurt.' That's not the case.
"The case is to keep those guys out there and keep them healthy, to try to get 150 games out of some guys and 140 out of some others. But when you start getting 24 games and then lose them for two months, that's tough to make up."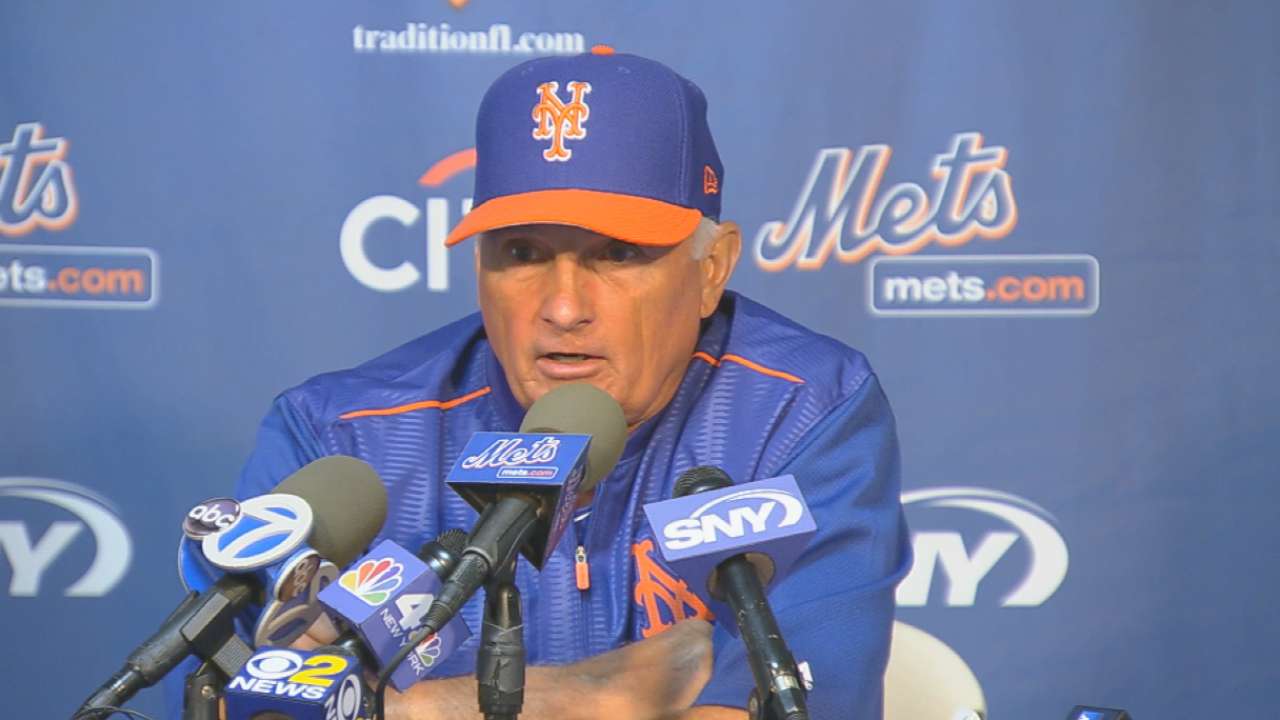 Collins is hopeful that starting Sunday the team will begin to build on that.
"What they went through, with the adversity we faced, and the perseverance and character in that clubhouse, they know they can do it," he said.
"No other team can say that. There's teams that won. But I'm not sure any team had to go through all the trying times we did, with the pitching and all the other things that went down, and still rose up when they needed to rise up. And that's got to speak volumes. For me, that's how you get started in Spring Training."
Glenn Sattell is a contributor to MLB.com. This story was not subject to the approval of Major League Baseball or its clubs.