Ross working to break bad habits
Nats' young righty wants to make it through entire season healthy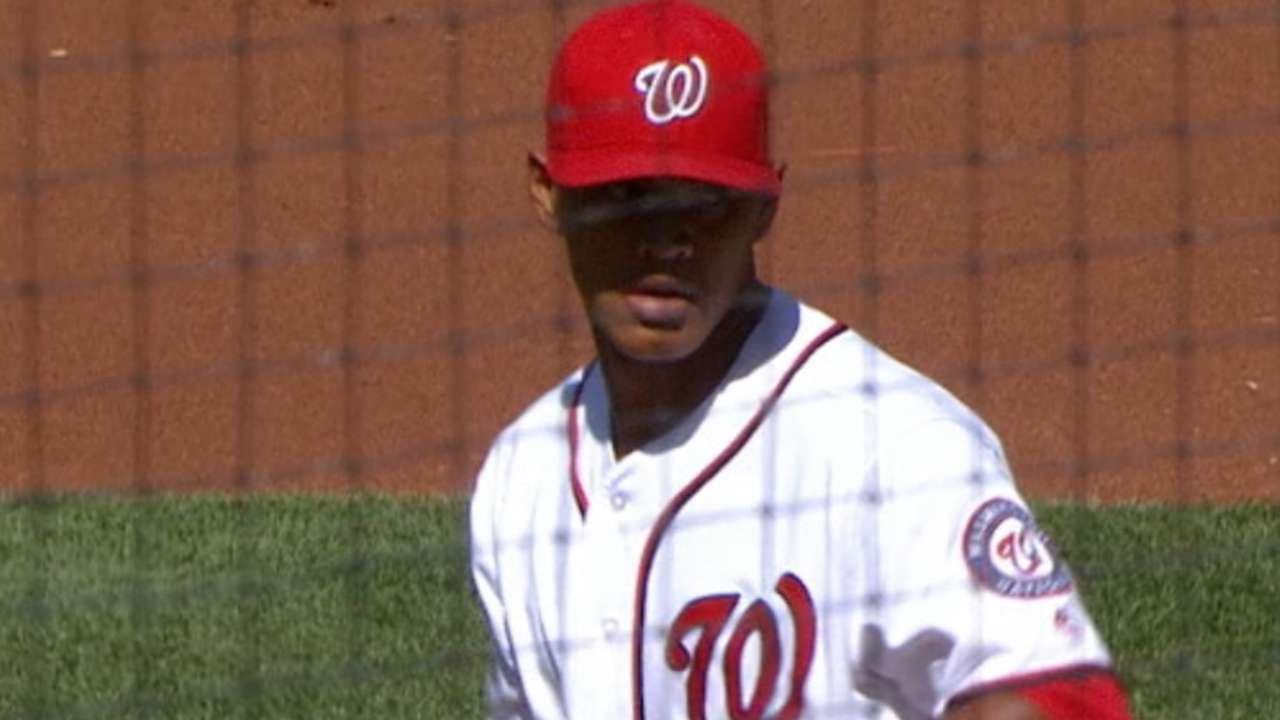 WEST PALM BEACH, Fla. -- Joe Ross is trying to clean up some bad habits he's developed, which might help him make it through an entire season healthy.
At times, his arm wraps too far behind his body. Fixing it is a minor tweak, one that has been pointed out by his throwing partners and that he has noticed by looking at his reflection.
"It feels natural -- then next thing I know, my arm's way back here," he said.
• Spring Training: Info | Tickets | Schedule | Gear
That small mechanical tweak could help ease the pressure on his shoulder -- important considering Ross missed two months last season with right shoulder inflammation. Prior to the injury, he flashed some of the tools that made him one of the best young pitchers in baseball, with a 3.49 ERA in 19 starts. The Nationals struggled to replace him in the rotation last season, and they cannot afford to have him miss more time this year, so it is important he stays healthy.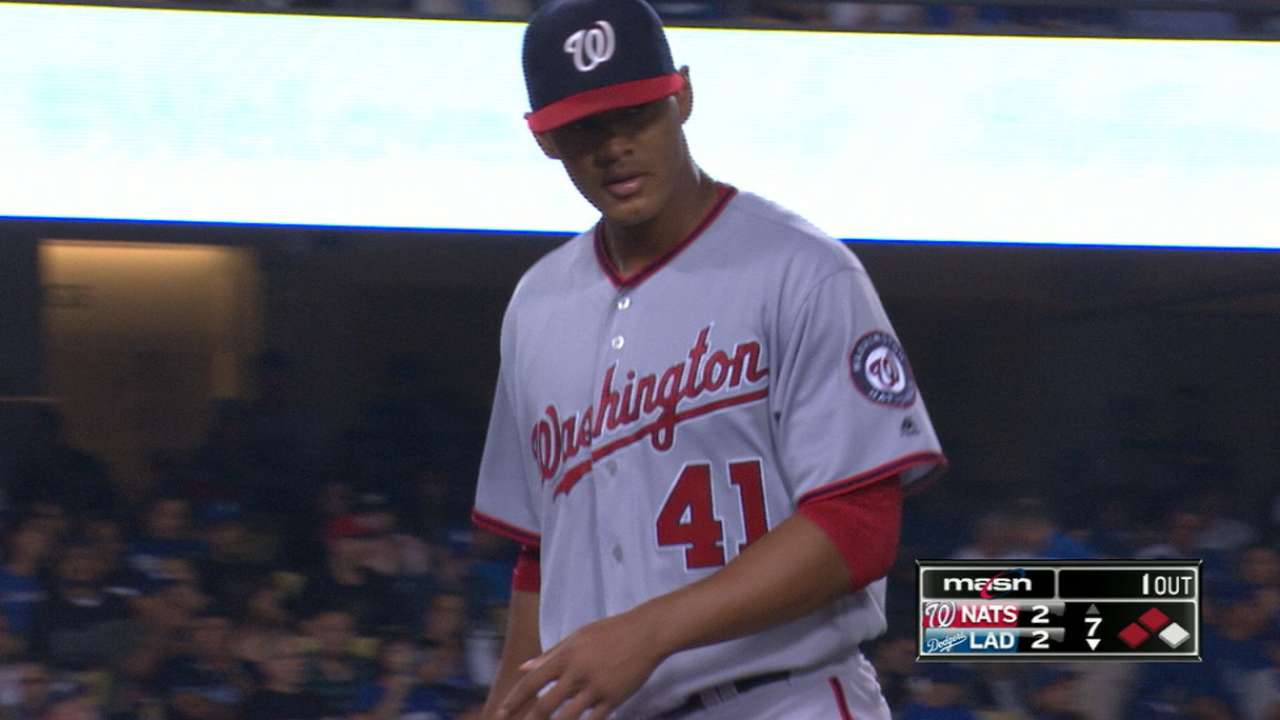 Ross is also focused on improving his changeup, a goal of his over the past two seasons. He usually relies on his sinker and slider with an eye on inducing ground balls, but he called improving his changeup a point of emphasis this spring. He threw changeups only 9.8 percent of the time in 2016, according to Brooks Baseball. Ross plans on getting tips on the pitch from both Max Scherzer and Stephen Strasburg during Spring Training, but he also knows the only way to feel more comfortable with it is to keep throwing it.
"I can talk about it as much as I want," Ross said. "But until I actually throw it and get on the mound with it, not much is really going to change."
Incorporating his changeup can help Ross against lefties, who hit .317/.385/.439 against him last season, with a .824 OPS. The Dodgers' left-handed-heavy lineup hit him hard during his only postseason start, when he allowed four runs in 2 2/3 innings. His changeup could have provided a different look to keep those lefties off balance.
"It's part of why I want to work on it," Ross said. "If I had a changeup ... that would help with overall numbers."
Jamal Collier covers the Nationals for MLB.com. Follow him on Twitter at @jamalcollier. This story was not subject to the approval of Major League Baseball or its clubs.