Pearce 'checking every box' in surgery recovery
Offseason acquisition could be Blue Jays' Opening Day starter in left field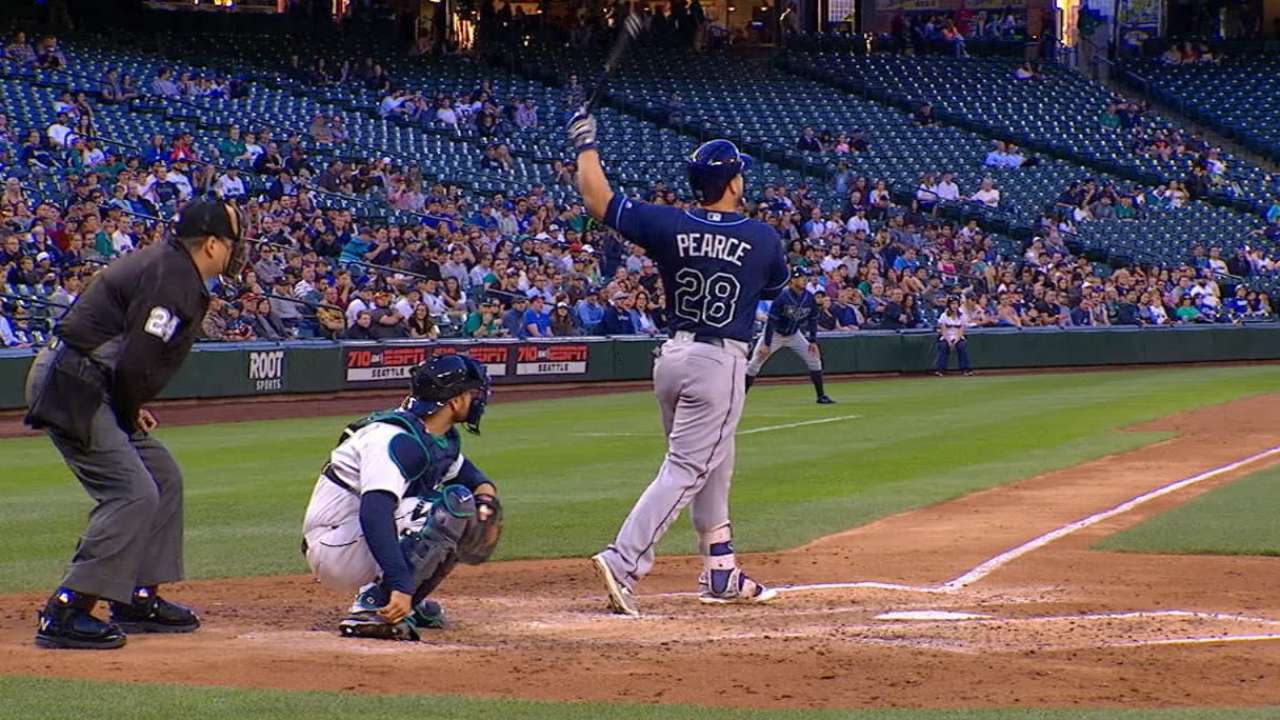 DUNEDIN, Fla. -- Blue Jays general manager Ross Atkins says outfielder/first baseman Steve Pearce is ahead of projections in recovering from surgery on his right forearm and could be the team's Opening Day starter in left field.
Pearce, who signed a two-year, $12.5 million deal with the Blue Jays in December, had surgery in late September with a recovery time of 4-6 months. He was expected to be limited to just first base in April.
"He's moved along," Atkins said. "The progression has been a little bit better than we expected based on history and projecting out for that specific injury and where he should be from a throwing standpoint. He's checking every box."
• Spring Training: Info | Schedule | Tickets | Gear
Atkins said he expects Pearce could be joining in workouts with the rest of the team as early as Sunday and said he is already swinging the bat and will be getting in-game at-bats "as soon as everyone else."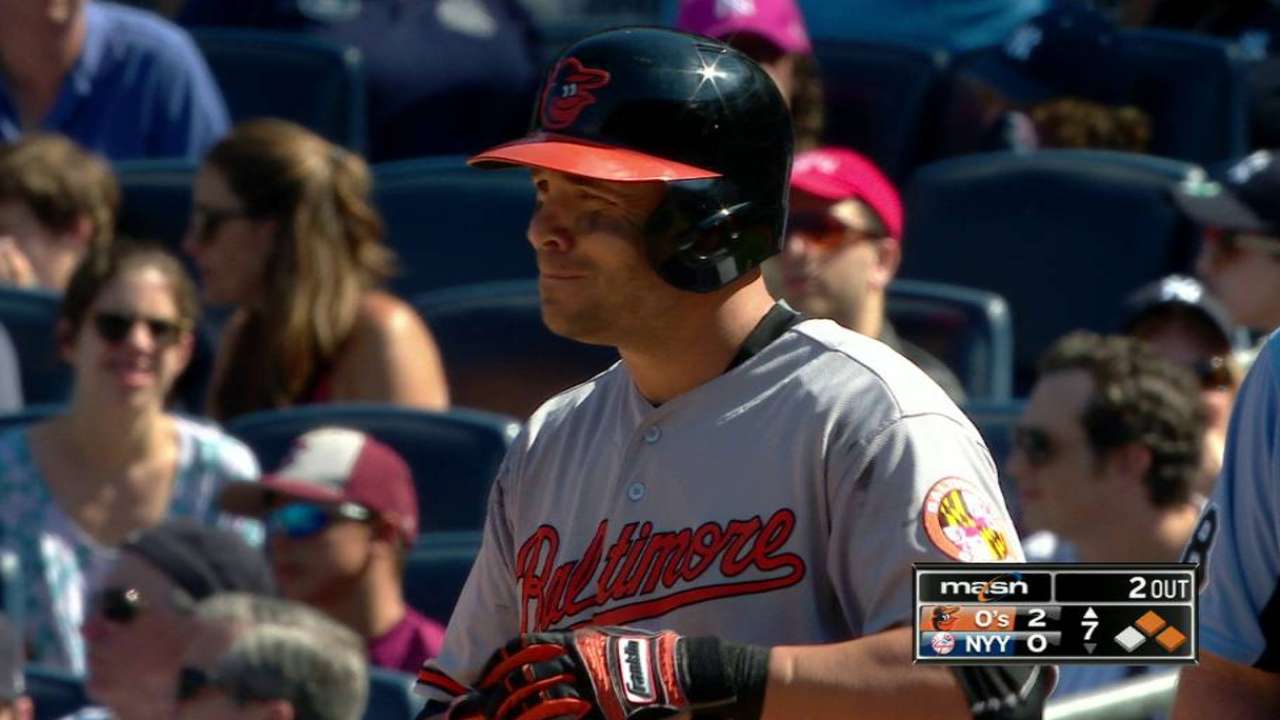 Pearce hit .288 with 13 home runs and 35 RBIs in 85 games with the Tampa Bay Rays and Baltimore Orioles in 2016. Atkins said he expects Pearce to contribute on Opening Day even if he's not starting in left field.
"He's optimistic, he's anxious, he wants to give things moving along," Atkins said. "Right now the progression is based on him helping us on Opening Day in some way. If he continues to speed things along the way he is, he could be potentially playing left field for us on Opening Day."
Atkins wants Smoak at first base
Atkins said that the Blue Jays will have their best and most versatile team with Pearce in left field and Justin Smoak at first base for the majority of the season.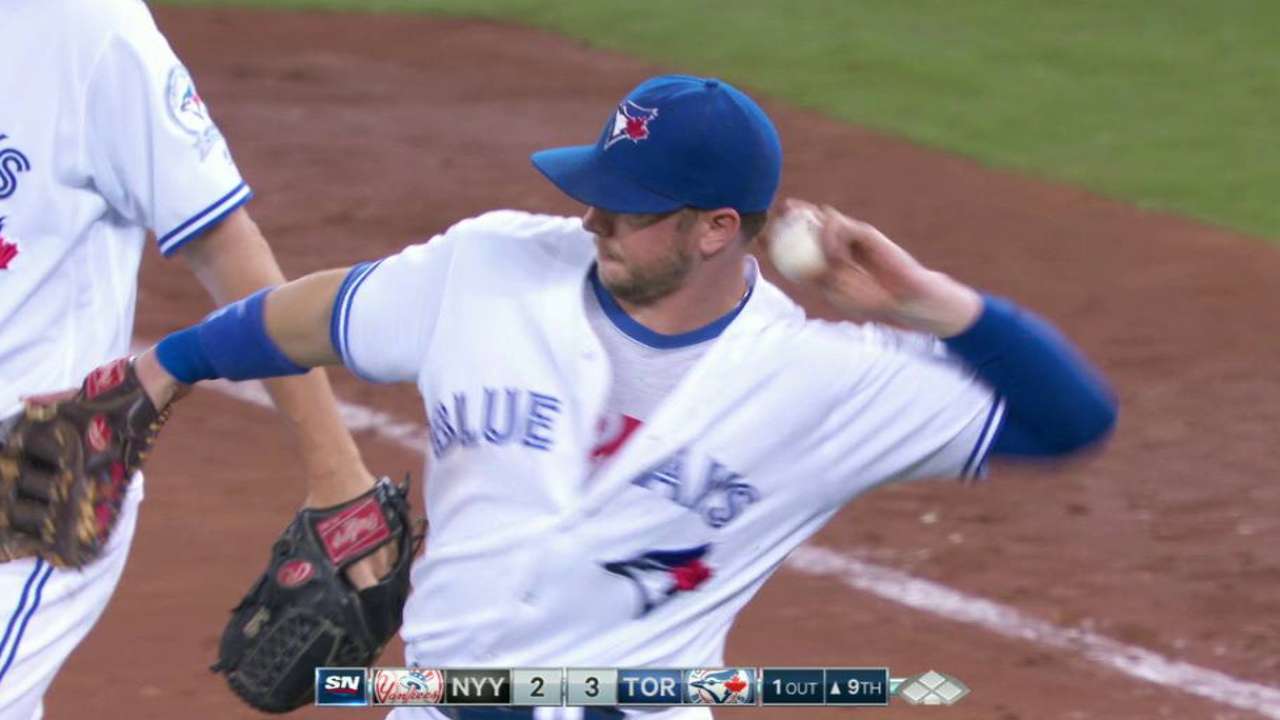 "That would give us the most versatility," Atkins said. "So [we're] projecting for Steve to play a good amount of outfield and Justin to play a good amount of first base. That would be the best-case scenario."
Atkins, however, said that Smoak would have to show improvements at the plate to be an effective everyday first baseman.
Smoak hit .217 with 14 home runs and 34 RBIs in 299 at-bats. He also struck out 112 times.
Martin misses workout with illness
Catcher Russell Martin missed the team workout Saturday and was sent home with a fever.
Corey Long is a contributor to MLB.com. This story was not subject to the approval of Major League Baseball or its clubs.