Donnie Baseball steps up to the plate during camp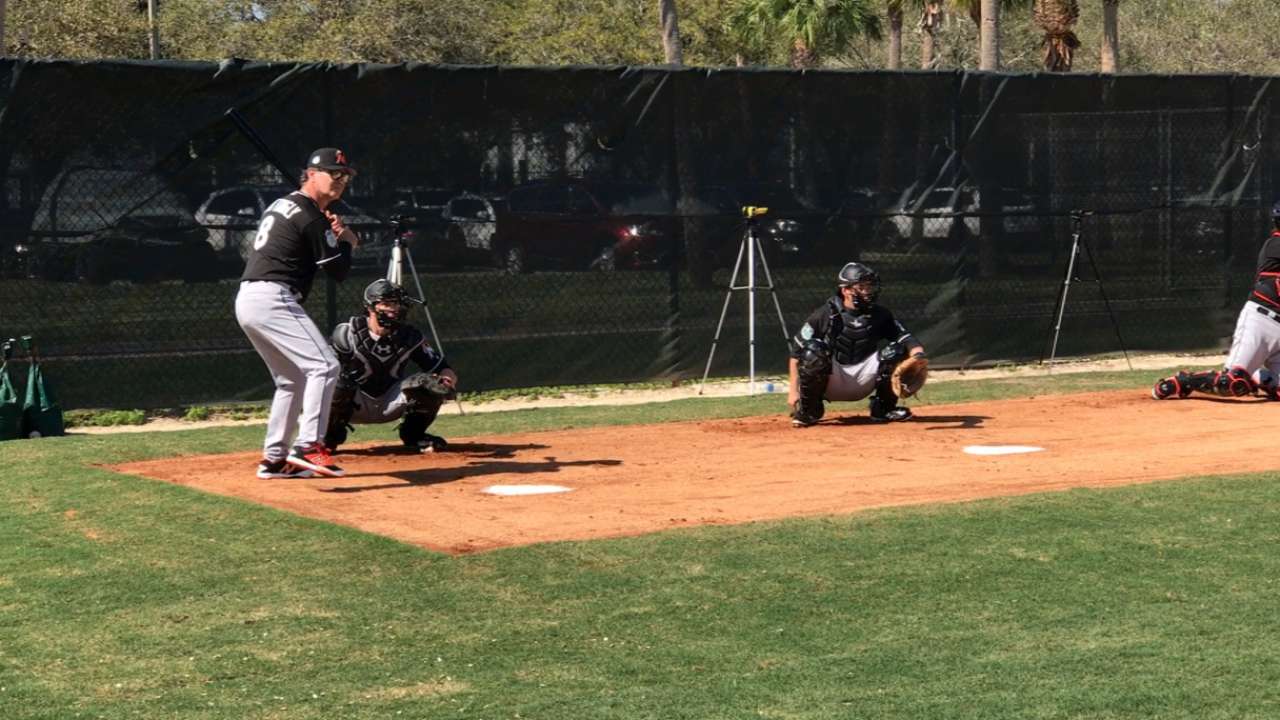 JUPITER, Fla. -- Images of Donnie Baseball are back.
Marlins manager Don Mattingly, a career .307 hitter during his 14-year career with the Yankees, takes a hands-on approach in Spring Training. To get a better feel for how a pitcher is throwing, the former All-Star first baseman occasionally steps up to the plate.
Mattingly may be holding a bat while he is tracking pitches, but he isn't looking to swing. He's in there to get a better view of what a pitcher is throwing.
"When you start looking at numbers, if a guy has had trouble getting a lefty out, I just get a better view from a standpoint of why," Mattingly said. "When I step in with those guys, you kind of see what the ball does, what the look is like. Hopefully, you're able to add something to it that's, basically, a better way to get them out."
Frequently, a coach or player will simulate a hitter, mainly to give the pitcher the sense of throwing with a batter present.
Managers aren't always willing to step in, without a helmet, and a pitcher throwing 95 mph. But Donnie Baseball was a highly productive batter. He retired after the 1995 season with 2,153 career hits. And Mattingly speaks with authority on how to hit left-handers. In his career, he was a .296 batter off southpaws.
As manager, Mattingly is using his expertise as a hitter to help evaluate pitchers.
"I started it in the [Arizona] Fall League when I managed there," Mattingly said. "I just get a better view. I can stand there and watch, and see if a guy is hitting his spots. I get a lot better view of how a guy gets people out, how and why, when I'm standing in there."
WORTH NOTING
• Shortstop Adeiny Hechavarria was back in camp on Saturday, a day after he testified in federal court in Miami. The 27-year-old is a witness in the trial of agent Bartolo Hernandez and trainer Julio Estrada, who are accused of conspiracy and alien smuggling.
"I was there, and I said everything I knew," Hechavarria said. "It's not something that is really on my mind or am worried about or bringing to the park."
Hechavarria will have to testify again on Tuesday. The shortstop said that is expected to be his final day.
• J.T. Realmuto's introduction to playing first base continues after his catching duties are done. Each day, Realmuto works with infield coach Perry Hill on learning the position. The Marlins would like to give the 25-year-old some starts at first base against left-handers, offering a right-handed-hitting option to Justin Bour, who will get a majority of the playing time.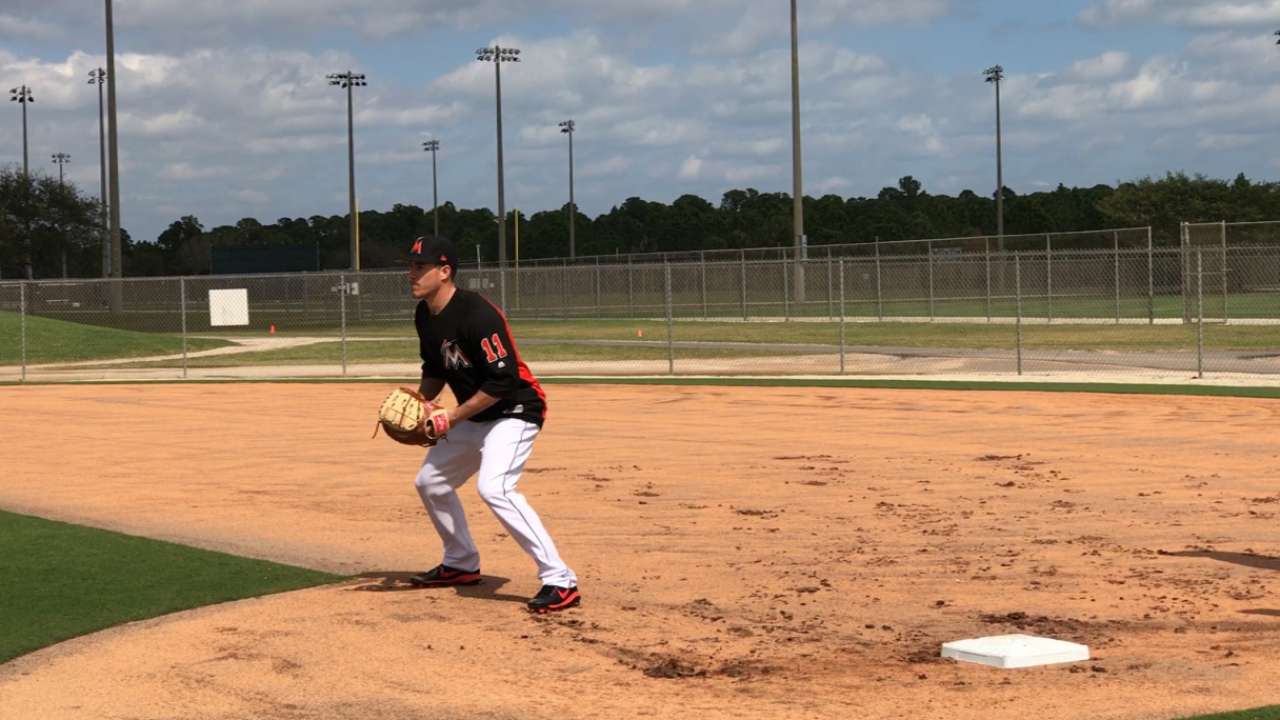 Joe Frisaro has covered the Marlins for MLB.com since 2002. He writes a blog, called The Fish Pond. Follow him on Twitter @JoeFrisaro and listen to his podcast. This story was not subject to the approval of Major League Baseball or its clubs.