Kershaw gets 7th straight Opening Day nod for Dodgers
Ace lefty will tie Hall of Famers Sutton, Drysdale for LA franchise mark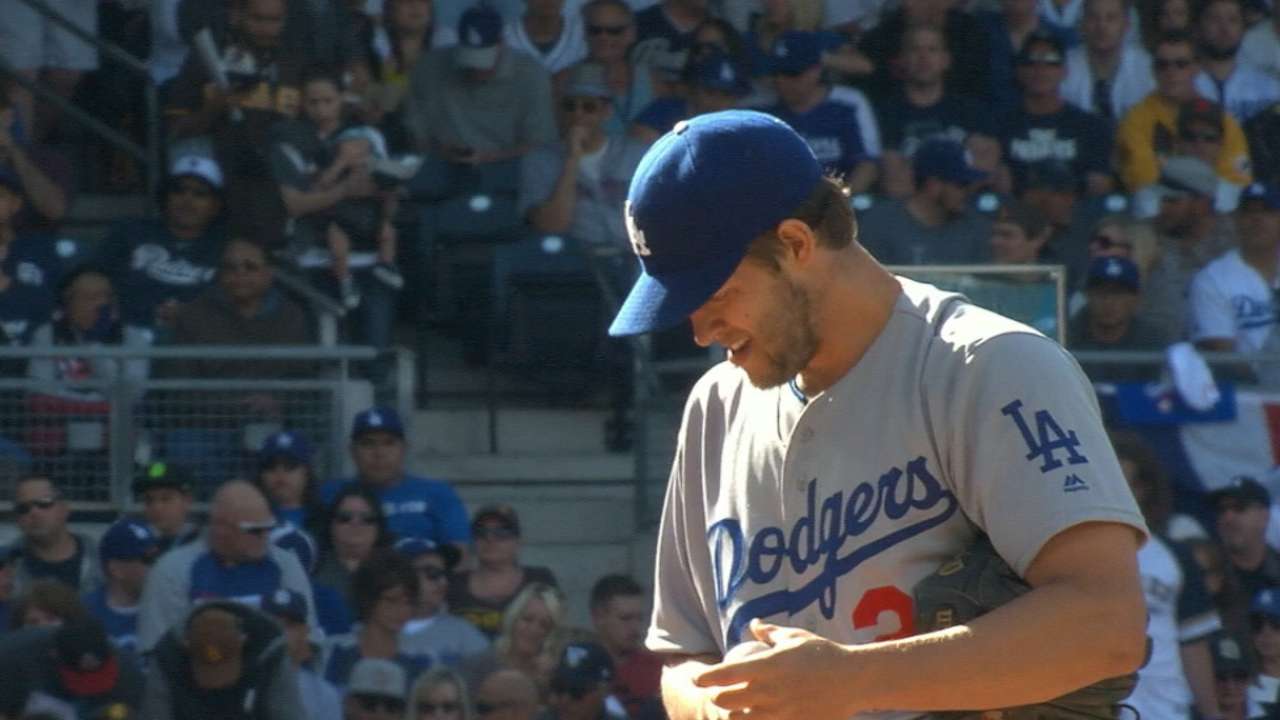 PHOENIX -- Clayton Kershaw was named the Dodgers' Opening Day starter by manager Dave Roberts on Saturday, tying Kershaw with Don Drysdale and Don Sutton for the Los Angeles record with seven.
"It's really special company," Kershaw said when told he was in Hall of Fame company. "You take a little bit of pride in wanting to do it every year. I'm thankful to get to do it so long for the same team. Not a lot of people get to do that. It's pretty cool."
Kershaw, who is healthy after missing 2 1/2 months last year with a herniated disk, will start April 3 against the Padres at Dodger Stadium. Kershaw's Opening Day assignments are consecutive, as were Sutton's. Drysdale's were not made consecutively.
• Spring Training: Information | Tickets | Schedule | Gear
"I hope I get to do it for 10 more years," he said. "I don't feel old, but getting to do it seven times, I guess I've been around a little bit."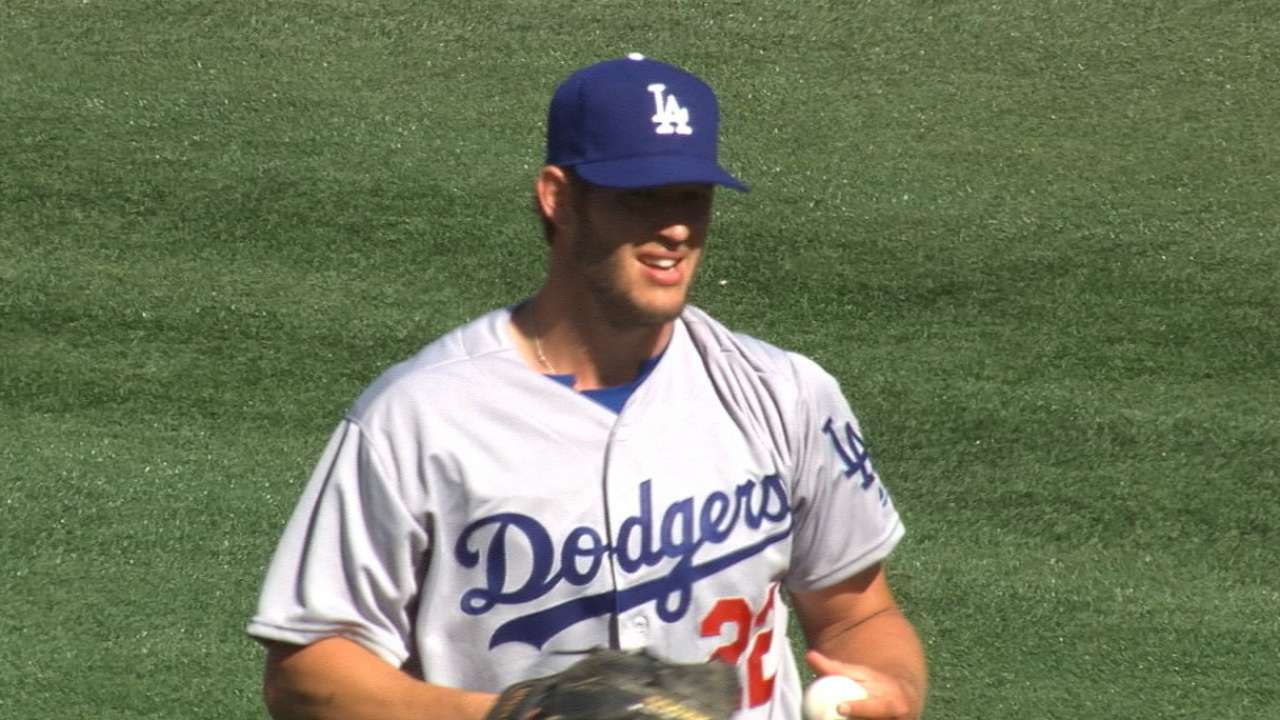 In his Opening Day start last year, Kershaw fired seven scoreless innings of one-hit ball in a 15-0 win over San Diego. The year before, Kershaw allowed three runs in a six-inning no-decision against San Diego in a game that the Dodgers won late, 6-3, with three RBIs from Jimmy Rollins.
Kershaw started Opening Day in 2014 in Australia, but injured his Teres Major muscle and was sidelined for more than a month. In 2013, he homered in the eighth inning to beat the Giants on Opening Day, 1-0. The previous year, he went three innings in San Diego but left with a stomach ailment.
The left-hander, who turns 29 on March 19, followed up his landmark National League MVP Award and Cy Young Award-winning season of 2014 by going 16-7 with a 2.13 ERA and a league-leading 301 strikeouts in '15, yet was overshadowed by the remarkable NL Cy Young Award-runner-up season of Zack Greinke.
Kershaw was headed for perhaps his best season in 2016, when he was shut down with a back injury after losing in Pittsburgh on June 26. He went into that game 11-1 with a 1.57 ERA and finished the regular season 12-4 with a 1.69 ERA. He was 2-1 in the postseason with his first career save.
Ken Gurnick is a reporter for MLB.com. This story was not subject to the approval of Major League Baseball or its clubs.