Souza: 'I'm my biggest critic'
Outfielder working to improve consistency at Spring Training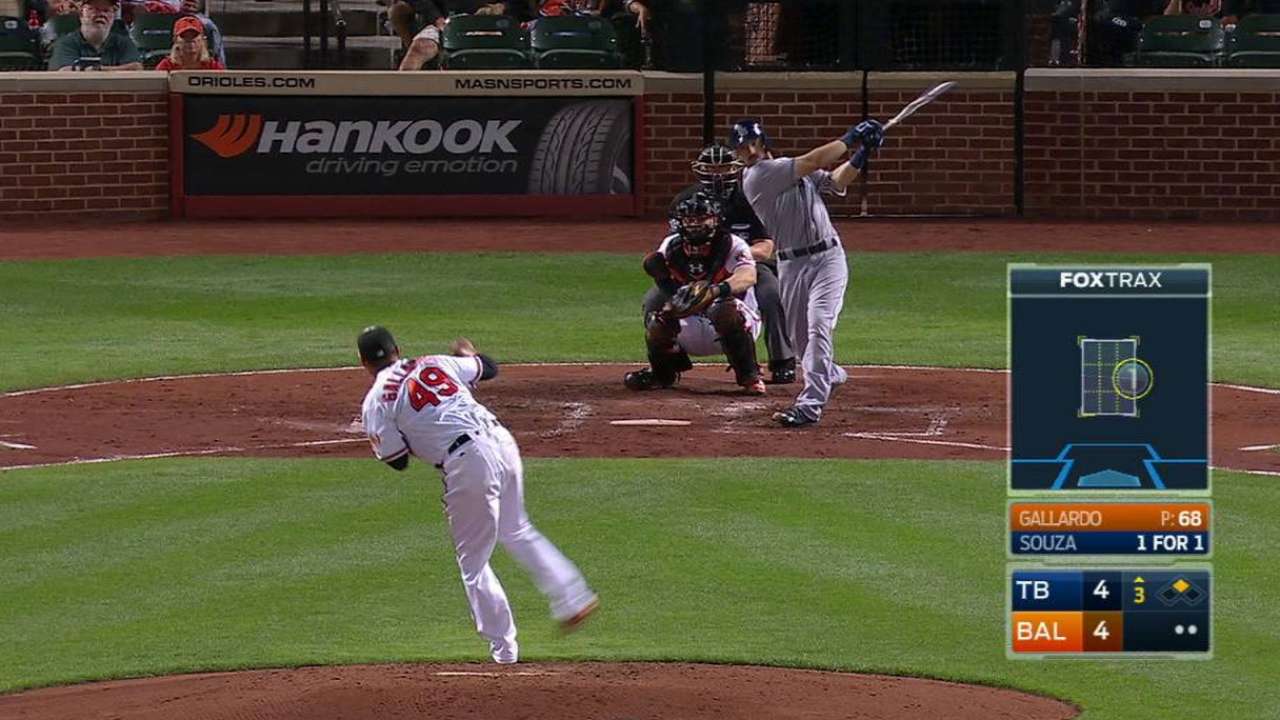 PORT CHARLOTTE, Fla. -- Maybe no player on the Rays is harder on himself than projected starting right fielder Steven Souza Jr., who enters his third season with the club knowing he has to dial it back.
"I'm my biggest critic," Souza admits. "I know what my flaws are, and I try to improve them every year. For me, it's just consistency, trying to find avenues to explore that and be consistent day in and day out."
Souza was the key target for the Rays in their three-way deal three years ago with the Padres and Nationals. Tampa Bay unloaded Wil Myers, who has since become an All-Star in San Diego. While Souza has had flashes of greatness, more often than not he battled injuries and inconsistencies in his first two years with the Rays.
• Spring: Tickets | Ballpark | 40-man roster | NRIs
Souza's biggest flaw is strikeouts -- a total that increased from 144 to 159 this past season. His reputation as a power hitter was a big reason the Rays coveted him, but it's also been a burden as he continues to try to live up to the hype.
"I think you start listening to a lot of who you should be and forget who you really are," said Souza. "A lot [of hype] about my power, I think coming over here, [saw me] trying to do too much and hit 70 home runs in one year, which is just ridiculous."
"One of the biggest things that was instrumental in my career was trying not to do so much and be a hitter. That's all I'm trying to do is get back to that."
Getting back to the end of the 2016 season would be a good start. Before season-ending hip surgery, Souza had a big month of September -- a .327 average with four homers. This spring, he wants to build off of that.
"The latter 30 games of the year was pretty good and got back to where I was feeling. Just trying to get ready."
Souza is ready for a breakout year, healthy and poised to be harder on pitchers than he is on himself.
Mike Nabors is a contributor to MLB.com. This story was not subject to the approval of Major League Baseball or its clubs.