Knee swelling forces Eflin to rest Friday
Pitcher scheduled to throw bullpen session Monday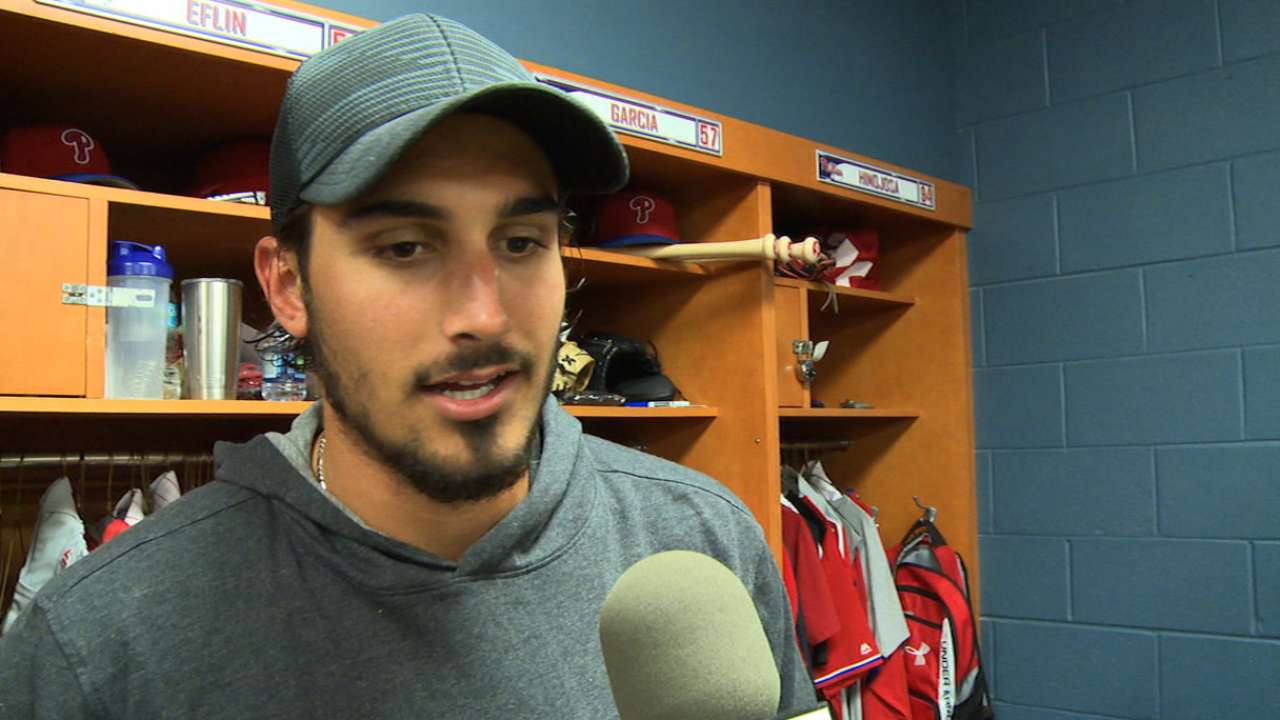 CLEARWATER, Fla. -- Zach Eflin could not throw Friday because of swelling in his right knee, but he said he is scheduled to have a bullpen session Monday.
Eflin, 22, had surgeries last year to repair the patellar tendons in his left and right knees following 10-12 years of chronic issues. He said earlier this week that his knees felt great. But then he tweaked his right knee running sprints on Thursday.
"Nothing is structurally wrong," Eflin said Saturday morning at Spectrum Field. "It just swelled up on me a little bit. But today I came in and everything was fine. I got all my rehab done."
• Spring Training: Info | Tickets | Schedule | Gear
Eflin joined the Phillies in December 2014 following the Jimmy Rollins trade with the Dodgers. He made his big league debut June 14, allowing nine runs in 2 2/3 innings against the Blue Jays, but he posted a 2.08 ERA in seven starts from June 19 to July 22.
Eflin had a 13.85 ERA in his final three starts before landing on the disabled list with bad knees.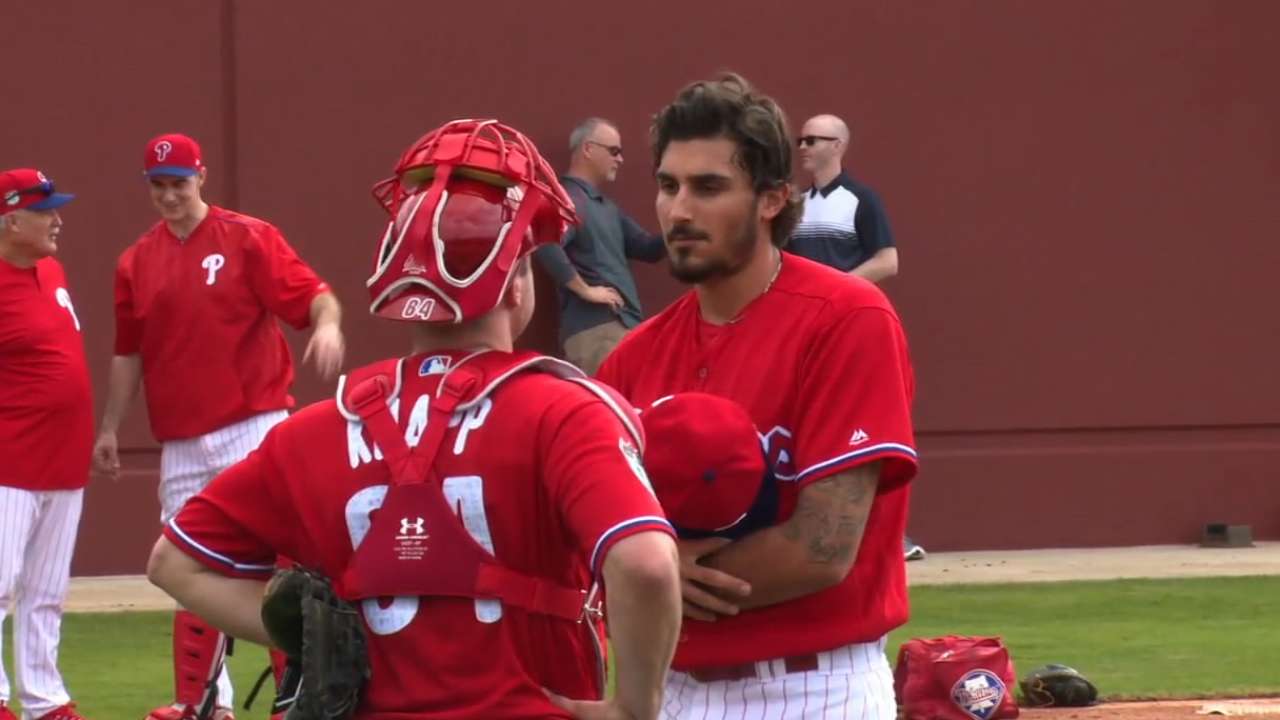 "It would be sore a little bit after a workout or a long day running, but it had never swollen up like that," Eflin said. "So it was different. But I came in, stretched it out and immediately it was better. Yesterday it was fine, and today it's even better."
Eflin said he got reassurance from Phillies physician Steve Cohen, who performed the surgery. Cohen was in town this week for the team's physicals.
Extra bases
• Right-hander Aaron Nola threw another bullpen session Saturday. He is coming back from an injured right elbow. "The test for him is going to be over the course of the season," Phillies manager Pete Mackanin said. "I foresee him being healthy through the spring. My only concern is this thing returning at some point, which hopefully it won't. I think he's going to be healthy."
• Right-hander Jake Thompson remains sidelined with soreness in his right wrist, which developed in workouts. It is possible Thompson could catch up with the rest of the starting pitchers before the end of camp.
• Right-hander Victor Arano had his right elbow examined this week, although the Phillies have not made any announcements. Mackanin said "they're still waiting last-minute to see what it's all about." Arano has been dealing with soreness in the elbow since the fall.
Todd Zolecki has covered the Phillies since 2003, and for MLB.com since 2009. Follow him on Twitter and listen to his podcast. This story was not subject to the approval of Major League Baseball or its clubs.