Correa has wisdom teeth pulled, out few days
Astros SS 'little sore,' but eager to embark on second full season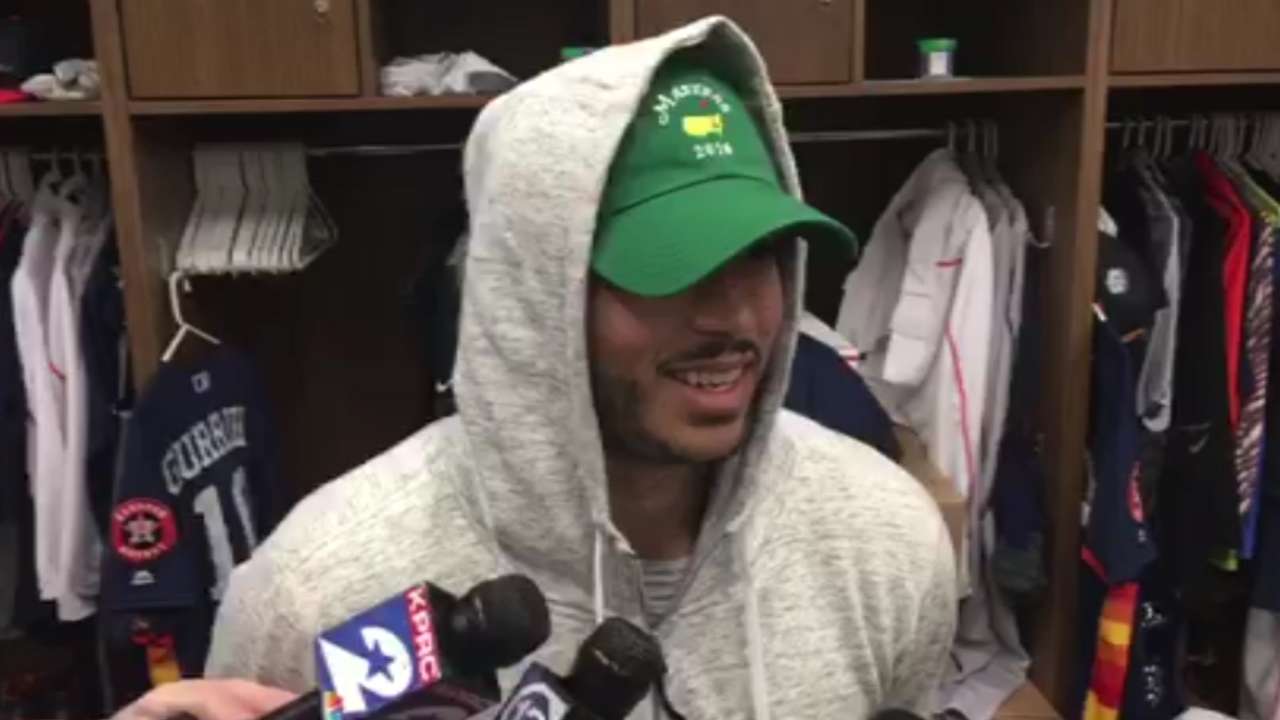 WEST PALM BEACH, Fla. -- Astros shortstop Carlos Correa arrived at camp Friday afternoon -- the team's report date for position players -- but it will be a few days before fans get to see him on the practice field at Ballpark of the Palm Beaches.
Correa had four wisdom teeth removed Thursday and was still feeling some pain a day later. He said the doctor told him it would take three to five days before he could do anything, so Correa will be taking it slow while the rest of his teammates hit the field Saturday for the first full workout of the spring.
"It's a little sore, but I feel good," he said to reporters in an empty clubhouse. "I can barely open my mouth. Just a little sore, but nothing too crazy."
Correa said his teeth started to bother him about five days ago, to the point he couldn't even chew. He knows the timing about getting his wisdom teeth removed right before camp wasn't ideal, but it could have been worse.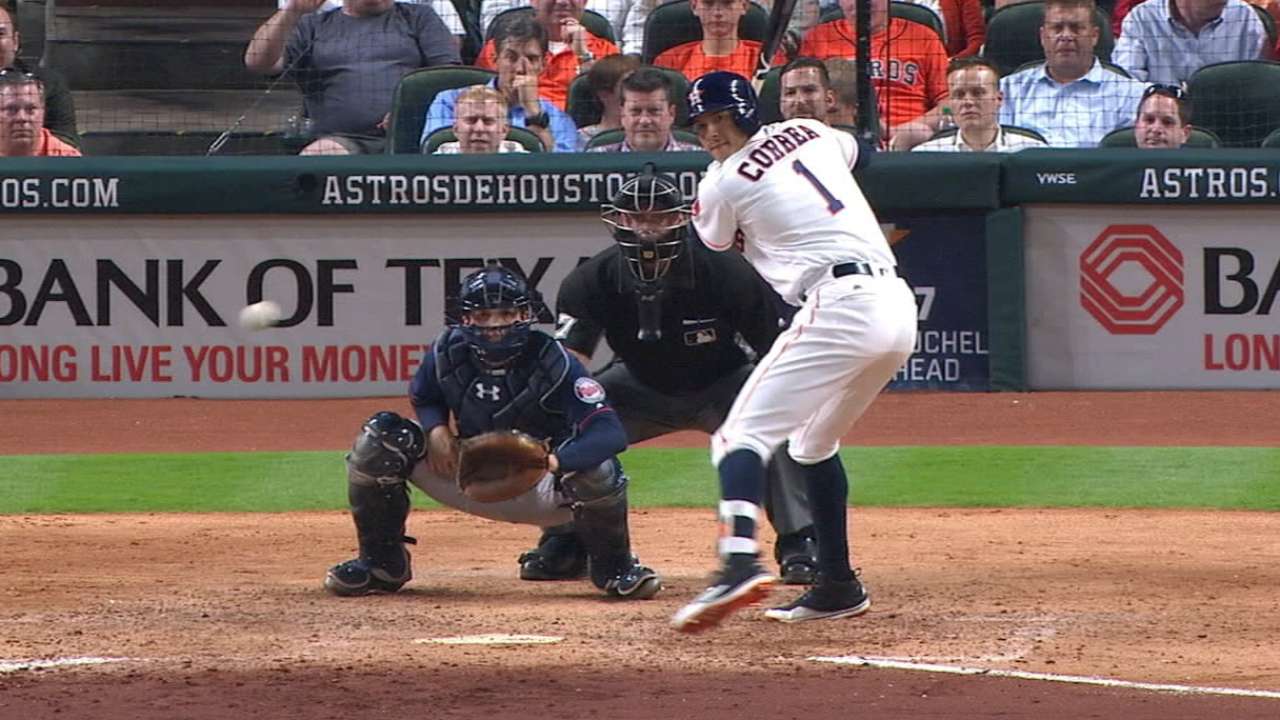 "Better now than during the season," he said. "I'd rather me miss five, six days in Spring Training than miss them in the regular season."
Correa, 22, is coming off his first full season in which he hit .274 with 20 homers and 96 RBIs while battling shoulder pain in the last month and a half of the season. He said he worked hard in the offseason to put himself in position to be better this year.
"I'm trying to last 162 games without getting tired, [working on] my endurance and trying to get faster, stronger," he said. "And, obviously, my offense. I want to be a better hitter than I already am and I feel like I can do that, get so much better. All I did was work on mechanics, work on the approach and work on the things that worked for me throughout 2015, 2016 and try to fix the little things that were going to make struggle."
Correa said he can't wait to settle in with his new teammates, which include fellow Puerto Rican Carlos Beltran, who reported and worked out Friday. He said by adding Beltran, outfielder Josh Reddick and catcher Brian McCann, the Astros sent a signal they're here to complete.
• Beltran arrives, eyes October baseball with Astros
"Last year was not the year we wanted to have, so this year with the great additions we have, we'll have, obviously, a better year and make a great run," he said. "Having my first full season under my belt gives me more experience and gets me ready and more prepared for this upcoming season, so I can't wait to get things and I'm really excited about this year."
Brian McTaggart has covered the Astros since 2004, and for MLB.com since 2009. Follow @brianmctaggart on Twitter and listen to his podcast. This story was not subject to the approval of Major League Baseball or its clubs.