Rodon begins slower approach to spring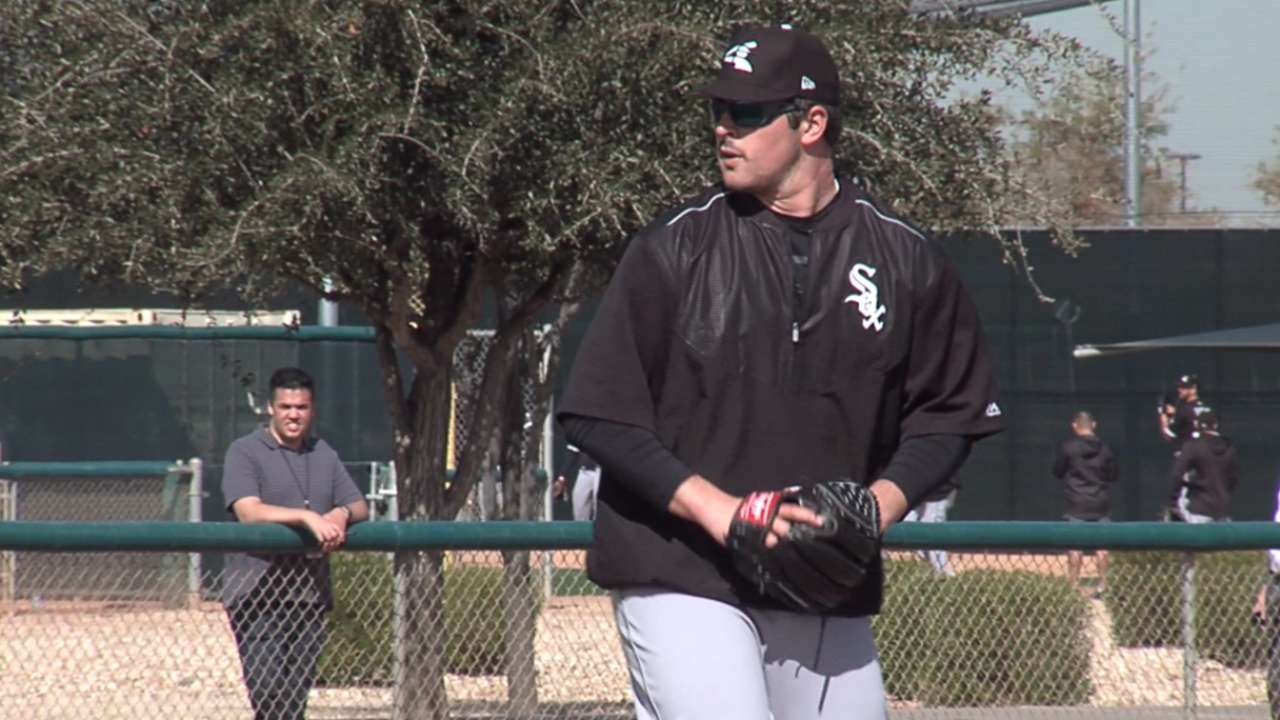 GLENDALE, Ariz. -- Left-hander Carlos Rodon threw for the first time at 2017 White Sox camp Friday morning, making about 30 tosses with bullpen coach Curt Hasler before the team's regular workout.
Rodon said "everything feels great," reinforcing the point that Friday's effort stands as part of the plan to ease him into a longer Spring Training brought about by the World Baseball Classic.
"Just getting it back going again, staying on the plan," Rodon said. "I'm still a part of it. They're playing catch but I'm still doing PFPs [pitchers' fielding practice] and still with the team, so nothing has changed."
Rodon said it will be "about a week or so" before he throws an actual bullpen session off the mound.
"We're just going to take it slow and we'll be there," Rodon said.
"He's doing good. We've got him on a different program," White Sox manager Rick Renteria said. "We've got an extended amount of time for him. We're expecting a lot from him this year, so we're really going to control the number of bullets he throws, especially early."
Chris Sale used a similar plan last spring and finished the season with single-season highs in innings pitched and complete games. The former White Sox southpaw also said he never felt fresher in the season's final weeks.
In keeping with that concept, look for Rodon to make fewer Cactus League starts than some of the other White Sox hurlers. He also will be engaging in more controlled work during Minor League games on the back fields of Camelback Ranch.
"Don't get me wrong, I'm still competitive," Rodon said. "But when we're out there trying to dodge different organizations, you're working on stuff but you still want to get guys out and be competitive. I really get to focus on working on the changeup, working on new things, not making a fool of myself, I guess."
Rodon's offseason work began the day after Christmas. Before he arrived at camp, the White Sox talked to Rodon about slowing things down.
"I thought it was a good idea when they came up with the plan," Rodon said.
Scott Merkin has covered the White Sox for MLB.com since 2003. Read his blog, Merk's Works, follow him on Twitter @scottmerkin, on Facebook and listen to his podcast. This story was not subject to the approval of Major League Baseball or its clubs.