Healthy Mahtook jumping into center-field competition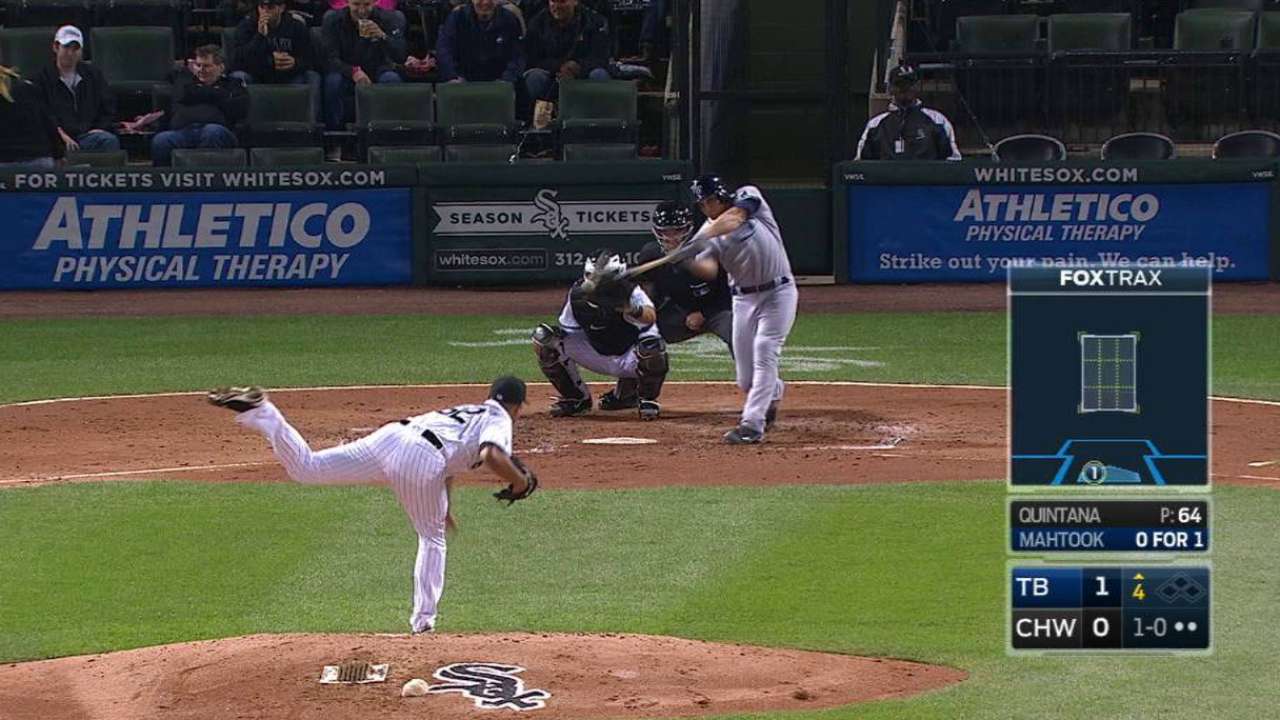 LAKELAND, Fla. -- Tigers outfielder Mikie Mahtook hopes an offseason trade provides him with a new opportunity, but he will have to make an impression in the spring to stand out in a crowded outfield.
Mahtook, the 31st overall pick of the 2011 Draft, looked like he would be part of the Rays' outfield after hitting .295 with nine home runs and 19 RBIs in 41 games in 2015.
But the 27-year-old struggled with injuries last season, and his offense sputtered. Mahtook could never seem to find comfort at the plate, batting just .195 with three homers and 11 RBIs in 65 games.
Spring Training: Info | Schedule | Tickets | Gear
The Tigers acquired Mahtook from the Rays on Jan. 18 for a player to be named later or cash considerations.
"I'm happy I'm here, and this is a great group of guys," Mahtook said. "We're all here with one mindset and that's to win a World Series, and I think they have all the pieces in place to do that."
Mahtook, who has played 42 big league games in left field, 36 games in center and 30 in right, is eager to jump into the center-field competition for the Tigers, but he admitted he didn't see the deal coming.
"Going through a trade is always weird," Mahtook said. "You don't expect it to happen, and it happens. That being said, I'm excited to have this opportunity, and I look forward to competing."
Mahtook is also happy to be back at full health. He said he has recovered from the various ailments that plagued him in 2016, including the fractured left hand that forced him to miss several weeks during the summer.
"There were a few ups and downs," Mahtook said. "2016 was a weird year. I was hurt at the beginning of the season, then hurt my hand in the middle of the season."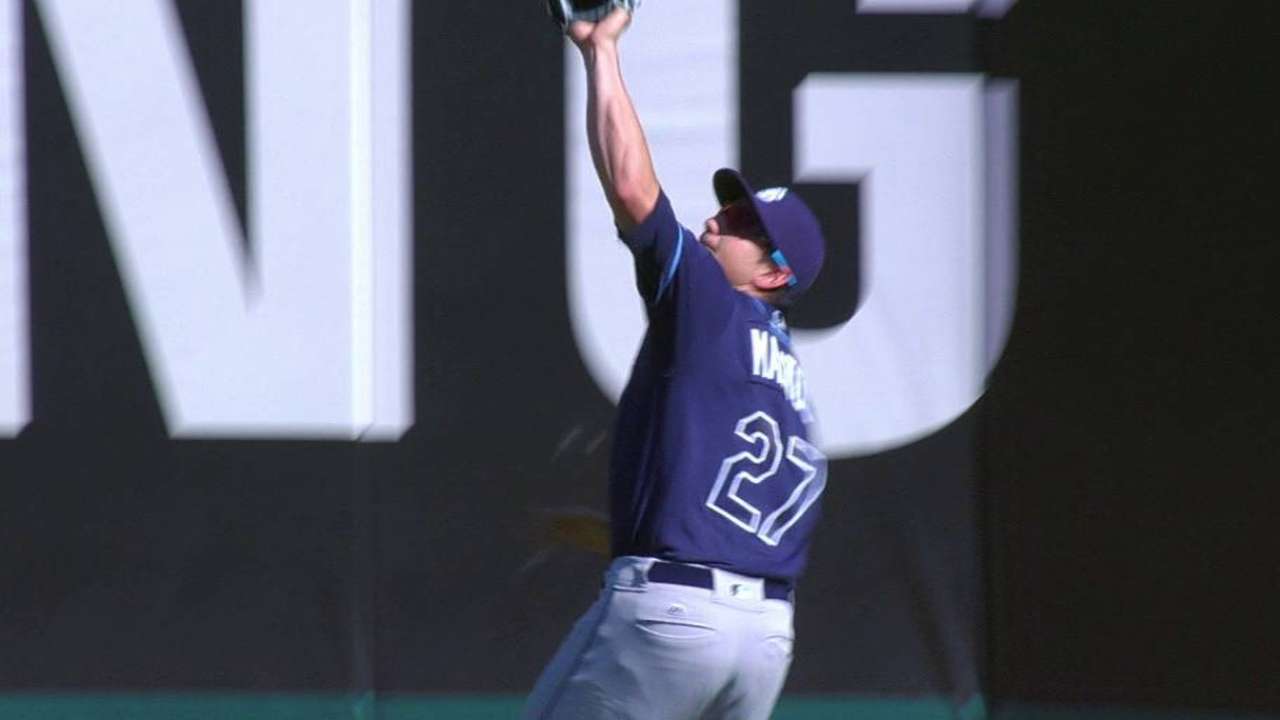 Dealing with injuries forced Mahtook to change his mindset and focus more on his long-term health rather than putting pressure on himself to return too quickly.
"It was mentally challenging, probably more mentally challenging than playing every day," Mahtook said. "You do the best you can to get back on the field. And once you're back, you have to convince yourself that you don't have to make up for lost time, and that's the hardest part."
With Tyler Collins likely to hold down one of the outfield spots, Mahtook has a good chance to be part of a platoon with Collins. But JaCoby Jones, Juan Perez and Anthony Gose are also possibilities.
"It's going to be a fun competition," Mahtook said. "I've done the things in the offseason I needed to do to be ready, and now I just need to be consistent. You want to be as close to midseason form as you can, but it's Spring Training, and everybody's still trying to get ready for the season and get their legs underneath them."
Corey Long is a contributor to MLB.com. This story was not subject to the approval of Major League Baseball or its clubs.