Winker's battle uphill, but not impossible
Reds' No. 3 prospect has a shot to crack Opening Day roster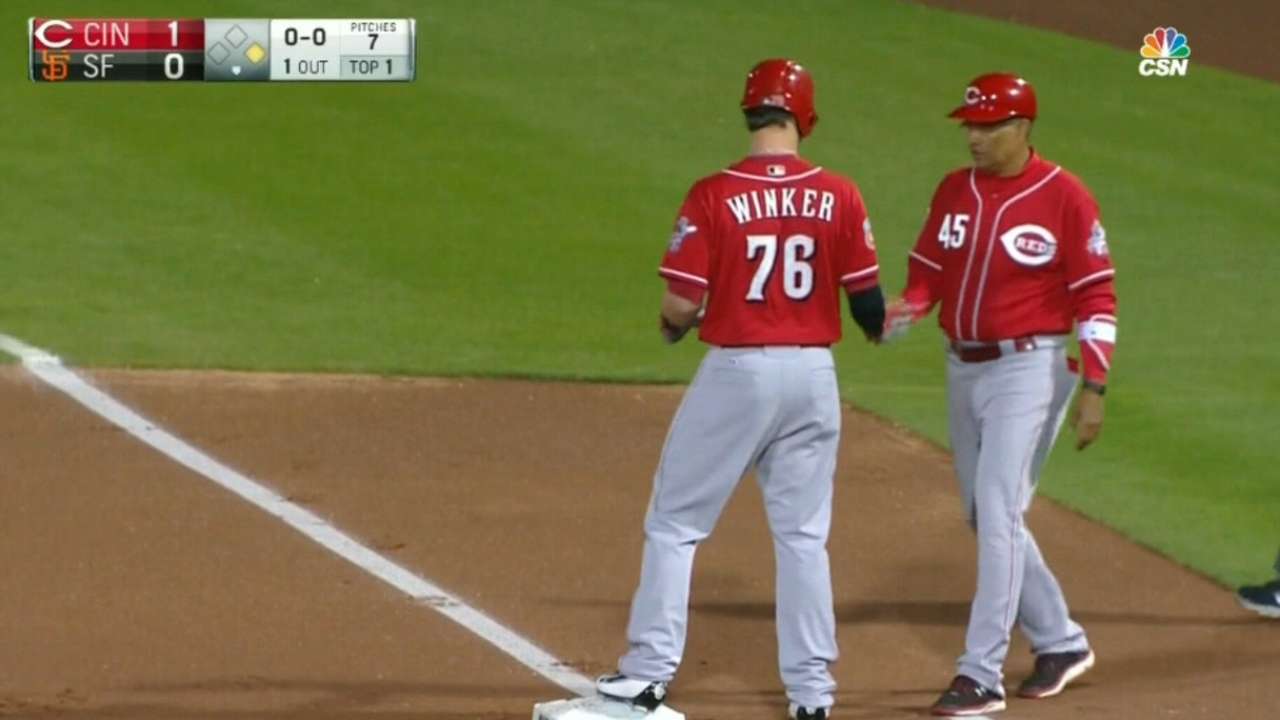 GOODYEAR, Ariz. -- Can prospect Jesse Winker wedge his way onto the Reds' roster amid a crowded outfield? Even if the odds look longer on paper, manager Bryan Price doesn't rule him out. Price wants Winker to compete hard for a spot.
"As much as we talk about our particular set of circumstances right now, things can change: Things can change through the performance of others, things can change through injuries," Price said Friday. "There's a lot of different ways for these guys to find their way onto the team and into the lineup."
Price recalled how a rookie Joey Votto overtook veteran Scott Hatteberg for a job at first base in 2008, or how Scott Schebler returned to Triple-A Louisville last season, forced his way back to the big leagues and became the regular right fielder in August.
Right now, Schebler appears set in right field for Cincinnati, with Adam Duvall in left field and Billy Hamilton in center field. Desmond Jennings will likely be an extra outfielder and veteran Ryan Raburn just agreed to a Minor League deal on Friday. It would seem unlikely that Winker, the No. 3 prospect in the organization according to MLBPipeline.com, would make the team as a bench player.
"I'd like Jesse and anyone that is close to or ready for the big leagues to press us to make a tough decision late in camp, to keep themselves in camp as late as they can," Price said. "Things happen. You can't ignore performance sometimes."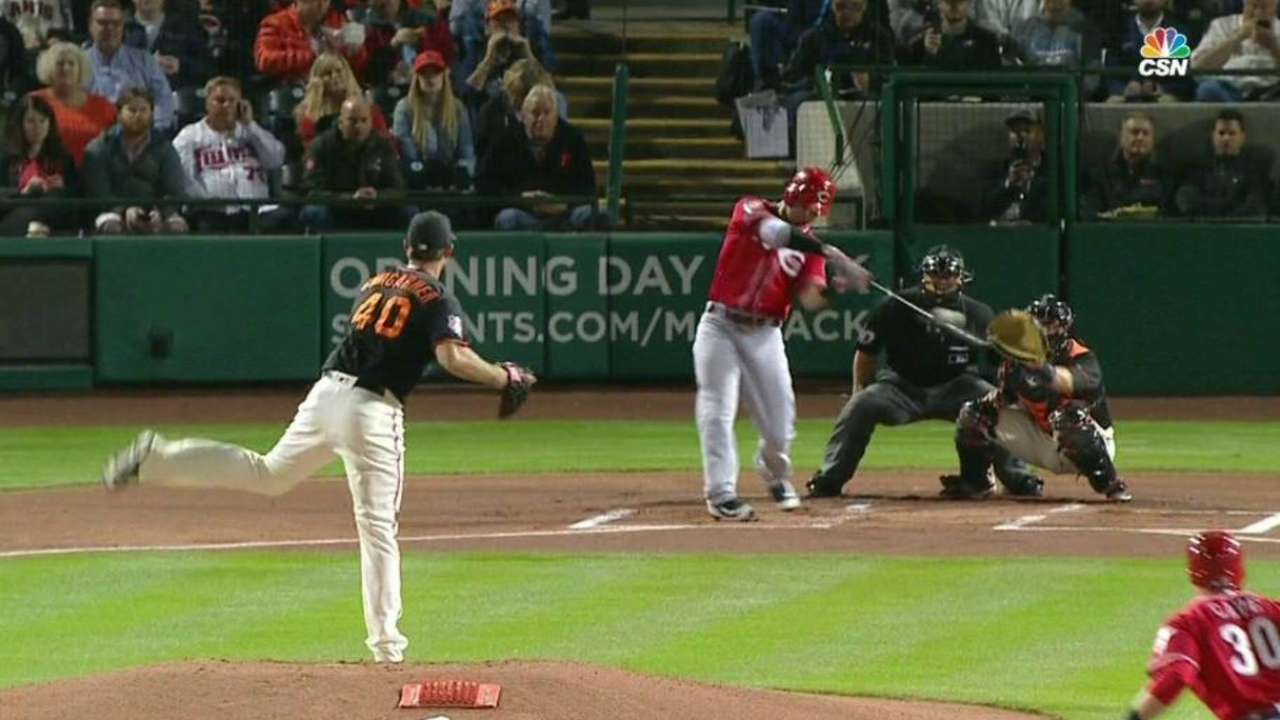 A left-handed hitter, the 23-year-old Winker batted .303/.397/.384 with three home runs and 45 RBIs in 106 games in Triple-A last season. His lack of power numbers is noticeable, but it may not matter as much at Great American Ball Park -- where balls even not well-hit often clear the fences.
"If there was any way to describe myself as a hitter, I like to hit doubles," Winker said. "I just feel like home runs are doubles that extend over the fence. My job as a hitter is to put together a good at-bat and square the ball up. I try to square the ball up every time, hit doubles and drive the ball into the gaps."
Winker's power was also affected by a right wrist sprain in June that kept him out for nearly a month.
"I kind of dealt with it throughout the whole year but I'm not one to make excuses about an injury," Winker said. "I felt like I put together another really solid year. I learned a lot at Triple-A and I feel like I performed well at that level. I missed that month from the wrist injury but took that time off and finished up strong."
Winker was added to the 40-man roster for the first time, giving him his best shot to reach the big leagues after two springs as a non-roster player. Price and the Reds did not seem concerned about power.
"You spend too much time focusing on power numbers," Price said. "When we talk about power, we talk mostly about extra-base hits. It doesn't have to be reflected in home runs. It's run production, it's hard contact. We feel that he's a gap-to-gap hitter. The power numbers will show themselves in time. What I'd like him to do is continue to hit."
Mark Sheldon has covered the Reds for MLB.com since 2006, and previously covered the Twins from 2001-05. Follow him on Twitter @m_sheldon and Facebook and listen to his podcast. This story was not subject to the approval of Major League Baseball or its clubs.