Gonzalez has tendinitis, won't bat for 2 weeks
Elbow injury may keep Dodgers first baseman out of WBC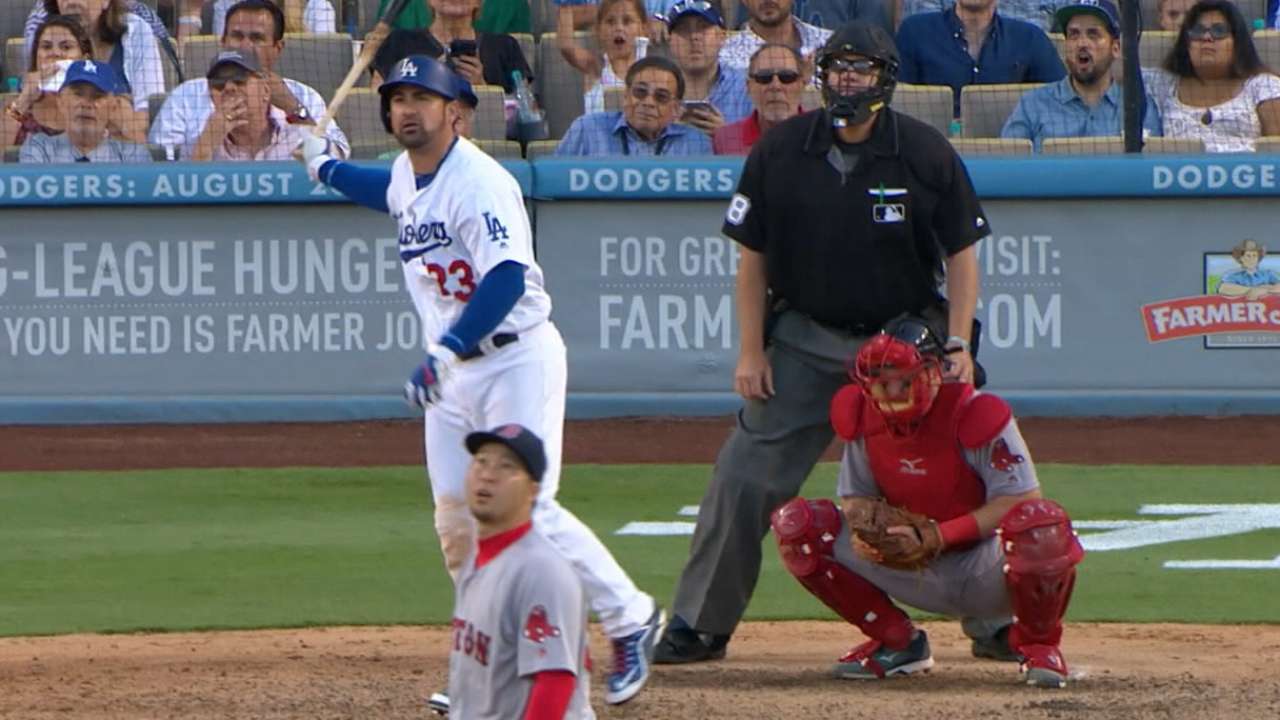 PHOENIX -- Dodgers first baseman Adrian Gonzalez has tendinitis in his right (non-throwing) elbow and has been shut down from swinging a bat for two weeks, he said Friday.
Gonzalez said the injury is not considered serious, but it puts his participation in the World Baseball Classic for Team Mexico in doubt. His brother, former Major Leaguer Edgar Gonzalez, manages Team Mexico.
"It's tennis elbow from just working out, too much hitting and boxing," said Gonzalez. "I felt it while working out in early December and it didn't seem like much, but it hasn't gone away.
"They told me to take a few weeks off so it won't linger and flare up and bother me going into the season. It's precautionary. Better to take care of it now than six weeks from now."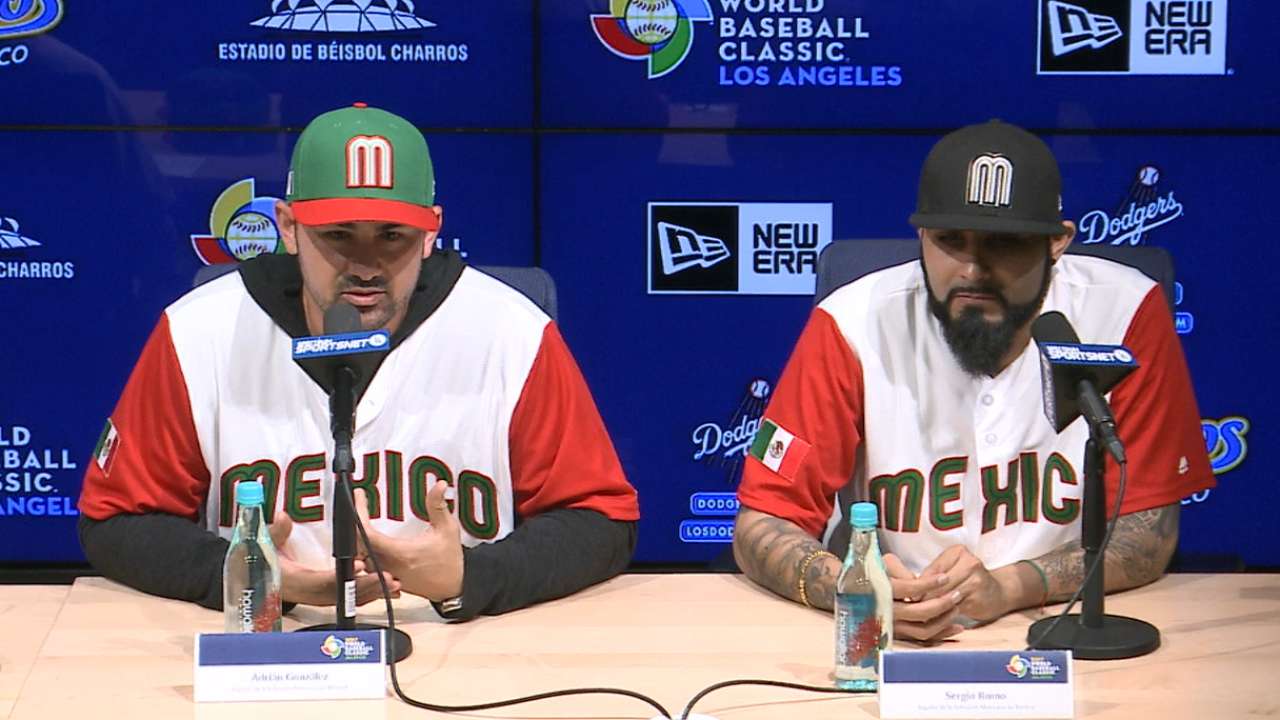 Gonzalez said he also feels discomfort in the elbow when he squeezes the glove while catching throws.
• Spring Training: Information | Tickets | Schedule | Gear
Gonzalez, whose offseason workout has always included sparring, said he's never had similar tendinits. The 34-year-old also has a documented history of being ready when the bell rings like few others. He played in 156 games last year, the 11th consecutive season he has played at least that many games.
With Gonzalez on the sidelines, fans might get additional looks at top first-base prospect Cody Bellinger, who is in camp on a non-roster invitation. But the depth chart for 40-man roster players would likely show Scott Van Slyke as the primary backup at first base, with Chase Utley and Rob Segedin other options. Utley has played 33 games at first base in his career.
The Gonzalez injury might help explain why the Dodgers signed journeyman first baseman Ike Davis to a Minor League deal last month.
Considering the surplus of outfielders on the roster, the Dodgers could ask Andre Ethier to grab a first baseman's mitt, as he did in 2014.
Ken Gurnick has covered the Dodgers since 1989, and for MLB.com since 2001. This story was not subject to the approval of Major League Baseball or its clubs.