Murphy joins camp after eventful offseason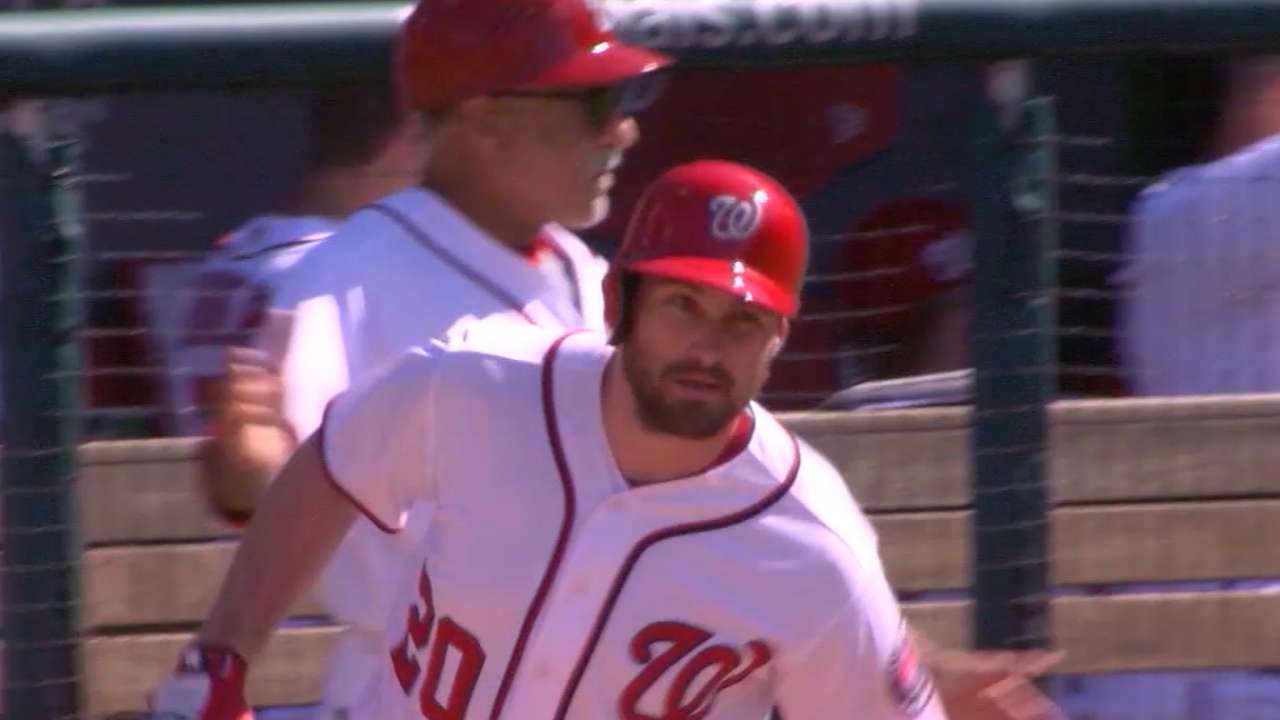 WEST PALM BEACH, Fla. -- After an offseason routine focused on strengthening his lower body, spending more time in the weight room and preparing his body by hitting less often than normal, Daniel Murphy believes he is fully recovered from the hamstring injuries that plagued him last year.
Murphy showed no ill-effects during the postseason, but at Nationals Winterfest in December, Murphy said he would have to remain diligent about the injury because it could be recurring. However, Murphy does not plan on changing his gritty style of play.
"I don't think so at all," Murphy said. "And part of that is, too, it's kind of the reason I feel like I've been able to stay in the big leagues. So I can't go altering what I do. I don't really think it'll change my style of play that much."
Spring Training: Schedule | Tickets | Gear
With the injury not a factor, Murphy spent time this offseason talking about one of his favorite subjects: hitting.
Murphy held a clinic, along with his brother, at a high school in Jacksonville, Fla., for about 30 students. Murphy believes that it reinforces the experiences he has had, and by teaching hitting, it helps him understand and pull from those experiences at the plate.
Murphy loves to watch video about hitting and is a self-professed geek when it comes to the latest numbers. He spoke to Ryan Zimmerman about his struggles at the plate last season after reading articles about Zimmerman's elite exit velocity but low-launch angle causing him to struggle at the plate. Murphy famously remade his swing and approach during the 2015 season with the Mets to focus on hitting the ball in the air and pulling more often. He was rewarded in '16 with a career high in home runs (25) following his tear during the '15 postseason.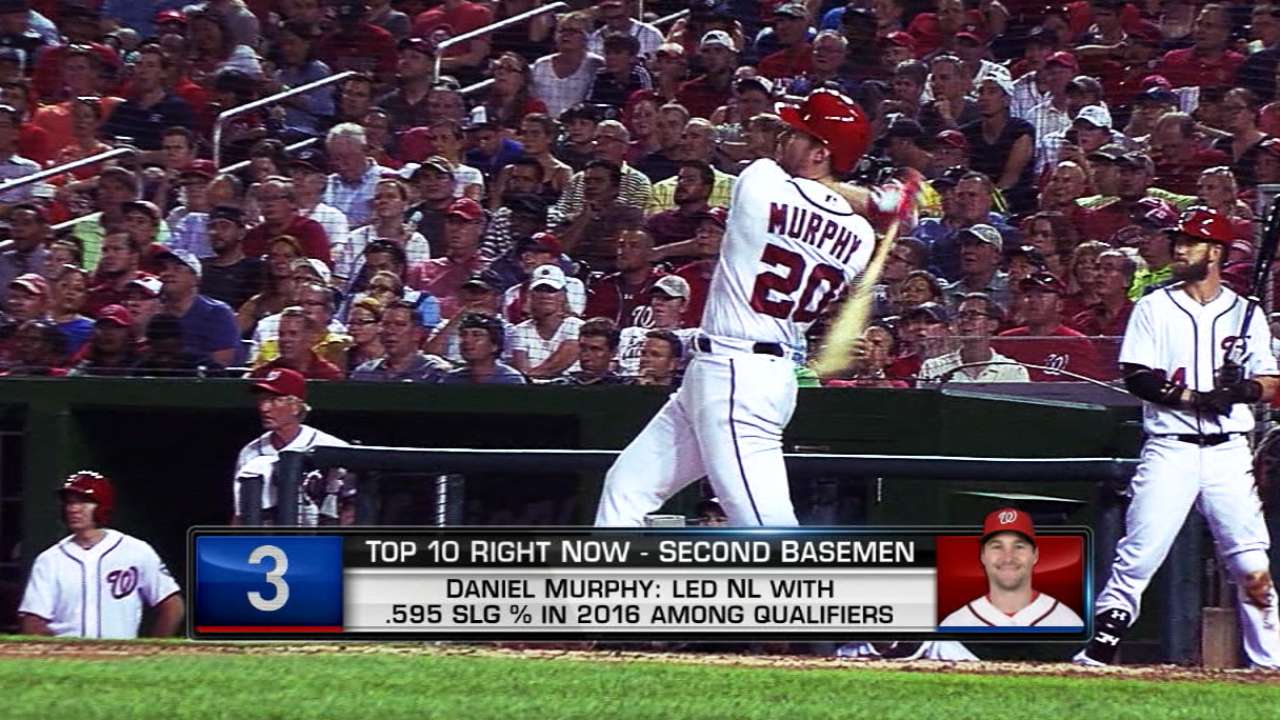 And for the first time, Murphy met Tim Tebow, the former football player turned Mets Minor Leaguer, who turned out to be his neighbor in Jacksonville. The two live about 15 houses away from one another. Murphy and Tebow, who also share a passion for their Christianity, worked out together this offseason.
"He's quite an impressive person," Murphy said. "It was really a lot of fun to work with him. I think that the power is real. What he needs is at-bats. He needs 500, 600 plate appearances to try to make adjustments on the fly.
"It's always interesting to see what happens when -- he's done all this work, and he's improved greatly -- you go from someone trying to hit your barrel to someone trying to not hit your barrel. He just needs that experience to pull from, which only a full season can give you."
Jamal Collier covers the Nationals for MLB.com. Follow him on Twitter at @jamalcollier. This story was not subject to the approval of Major League Baseball or its clubs.