Austin fractures foot, changes Yanks' 1B outlook
25-year-old, out at least 6 weeks, was expected to compete for roster spot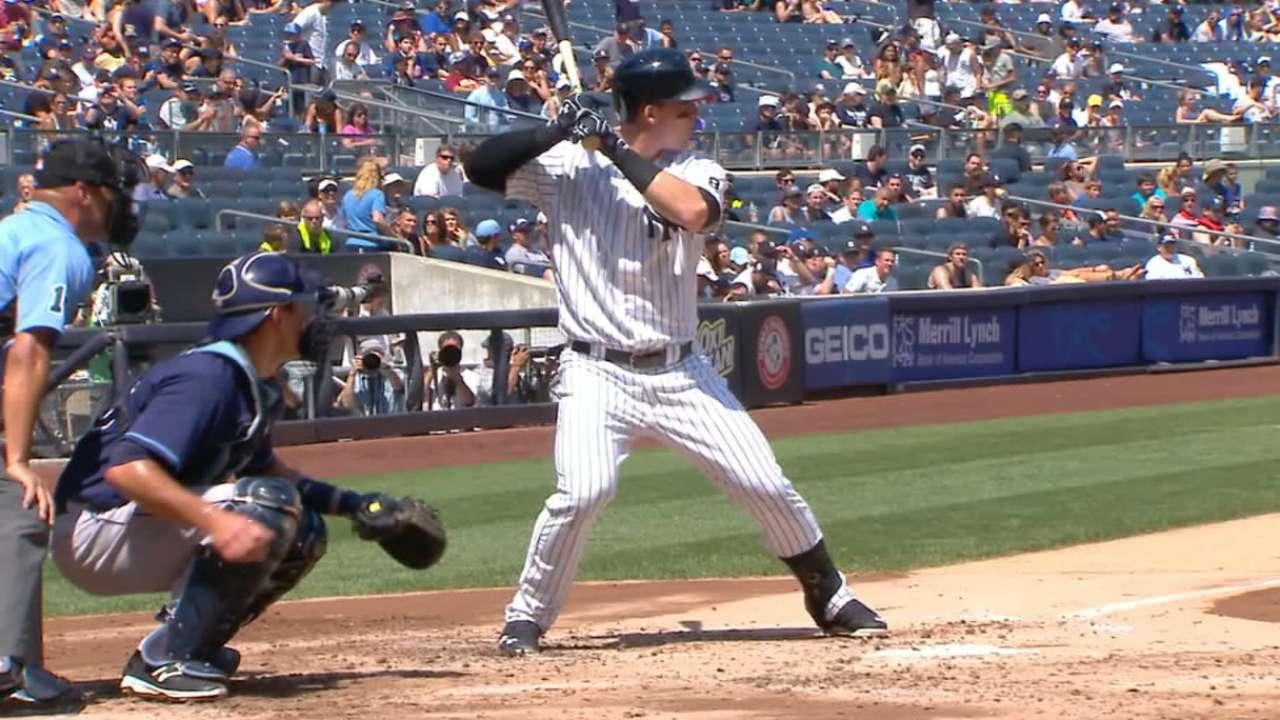 TAMPA, Fla. -- Tyler Austin's bid to make the Yankees' Opening Day roster ended before it could officially begin.
One day before Yankees position players were scheduled to report to camp, Austin was diagnosed with a small navicular fracture of his left foot. He will wear a boot for three weeks and will not resume baseball activities for at least six weeks, manager Joe Girardi said.
"He was fighting for that first-base spot," Girardi said. "It's unfortunate."
Austin sustained the injury fouling a ball off his foot during live batting practice at the Yankees' Minor League complex earlier this week. He reported the injury on Thursday, with an MRI confirming the break on Friday.
The 25-year-old hit .241 (20-for-83) with five homers and 12 RBIs in 31 games for the Yankees last year.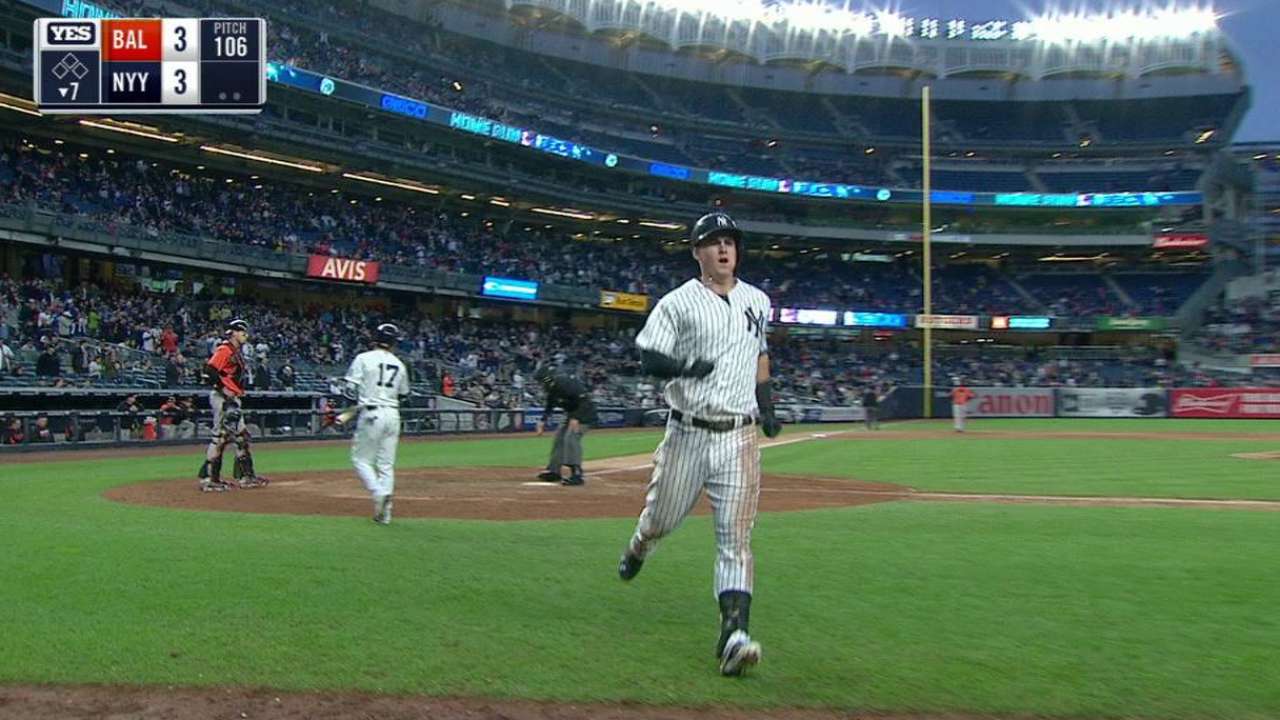 The Yankees spent most of the winter talking about a potential first-base platoon between Austin and Greg Bird, and Austin would have taken most of the at-bats against left-handed pitchers in that scenario.
New York's move to sign slugger Chris Carter changed those plans, with Carter agreeing to a one-year, $3.5 million deal after hitting 41 home runs last year for the Brewers. Girardi said that Austin's injury could create opportunities for Rob Refsnyder, who is trying to latch onto the roster in a utility role.
Girardi also said that outfielder Mason Williams has been diagnosed with inflammation of his left patella tendon and has been prescribed two weeks of rest. The 25-year-old played in 12 games last year for the Yankees, batting .296 (8-for-27) with a double and two RBIs.
"[Williams] had it earlier this winter, it went away and now it has come back," Girardi said. "To be cautious, we're going to try to take two weeks, so he won't be doing any baseball activity for a while. We'll see. Hopefully it goes away in two weeks."
Bryan Hoch has covered the Yankees for MLB.com since 2007. Follow him on Twitter @bryanhoch and on Facebook. This story was not subject to the approval of Major League Baseball or its clubs.